Global Wine Cellars Wine Club
$44.95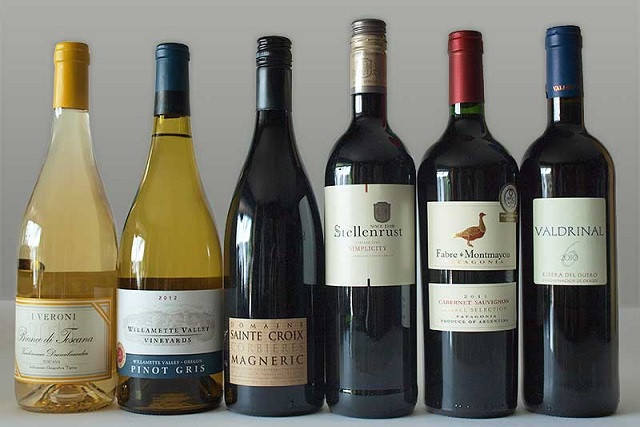 Subscribe Now »
Global Wine Cellars offers a monthly global wine subscription service. Each month, they send various handcrafted wines from around the world. There are three different subscription options depending on the number of bottles you want and how often you want to receive them.

Here are the details on each option:

Global Getaway Club (3 bottles delivered every 2 months, $44.95 per shipment): Kick off your jouney into the world of handcrafted, boutique wines with our Global Getaway Club. First shipment includes a classic French Sauvignon Blanc, a bold Portuguese red blend and a full-bodied California Cabernet Sauvignon.

Global Discovery Club (6 bottles delivered every 3 months, $90 per shipment): First shipment includes a crisp and refreshing Muscadet sur Lie from the Loire Valley, a fresh and juicy Chardonnay from Long Island, a classic California style Cabernet Sauvignon from Napa, a fruity, mouth filling Grenache from Monsant, Spain, a bold Sangiovese from Italy and a savory Malbec from Argentina.

Global Access Club (6 bottles delivered every 3 months, $150 per shipment): First shipment includes a juicy Pinot Grigio from Italy, a complex Sauvignon Blanc from Pouilly-Fumé, a full-bodied Zinfandel from the California Foothills, a small lot Sangiovese from Chianti, a savory and rich Malbec from Argentina and an incredibly food-friendly Barbera Superiore from Italy.
Box Details
Price
Global Getaway Club (3 Bottles Delivered Every 2 Months): $44.95 Per Shipment

Global Discovery Club (6 Bottles Delivered Every 3 Months): $90.00 Per Shipment

Global Access Club (6 Bottles Delivered Every 3 Months): $150.00 Per Shipment
Shipping
Shipping Varies by Location
You May Also Like