Ecocentric Mom (Pregnancy Box)
$24.00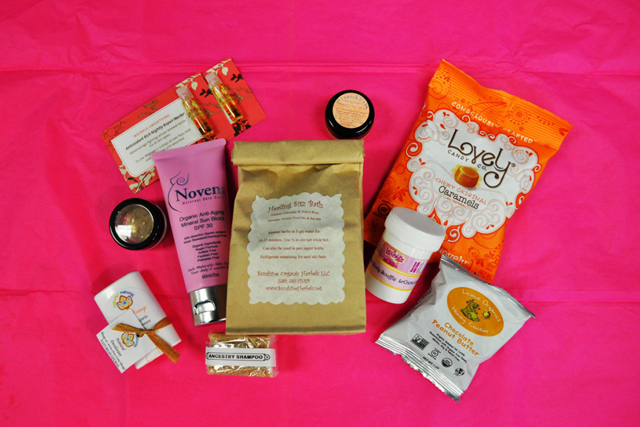 Subscribe Now »
Ecocentric Mom focuses on healthy, natural, and organic products for pregancy, moms and babies. They send 5-9 deluxe sample and full-sized products in each box. The retail value for each box is advertised to be between $24 - $50+. Membership also includes exclusive product discounts and giveaways.

Pregnancy Box - This box is for pregnant moms. Nurture the unborn baby with products that are good for mom to use and consume. Each box includes a selection of products hand-selected with moms-to-be  in mind. You'll receive a variety of skin care, make-up, organic, whole food prenatal vitamins, non GMO foods, spa products, and much more.

Ecocentric Mom curate boxes every-other-month in January, March, May, July, September & November. Subscription renews automatically until you cancel.
You May Also Like