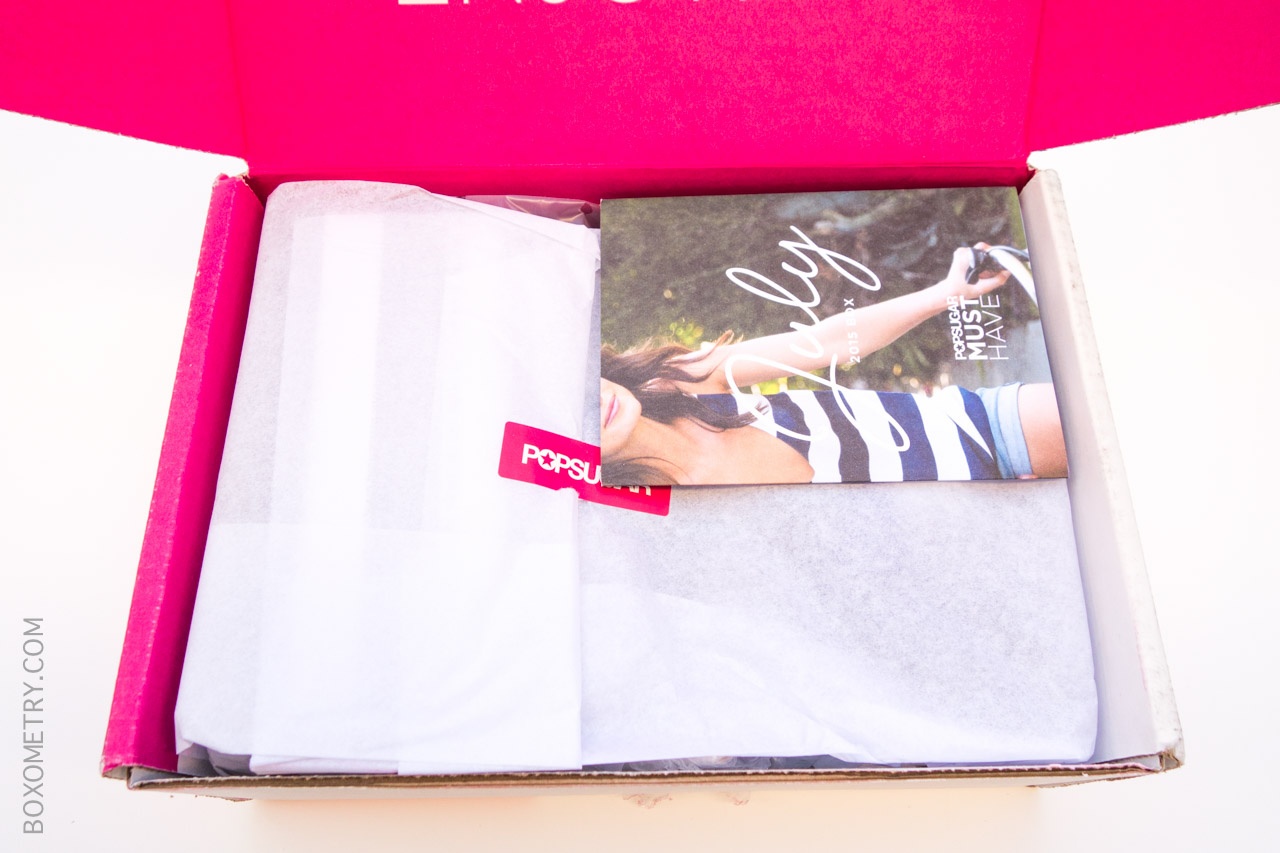 POPSUGAR Must Have is a monthly women's lifestyle subscription box curated by POPSUGAR editor-in-chief Lisa Sugar. Each must have box contains products from a wide range of categories like fashion, beauty, food, fitness and much more. Personally, I think this is a great subscription if you are looking for a variety of products. There's always a little bit of everything in each box. The July POPSUGAR Must Have theme is focused on Beach Days, Fourth of July, Easy Travel, and Summer Heat.
Subscription: POPSUGAR Must Have
Category: Women, Women's Lifestyle
What's Included: 6-7 products from categories such as fashion, beauty, food, fitness, entertainment, home, and more.
Price: $39.95 per month, $36.62 per month with 3-month subscription, or $35.78 per month with a 6-month subscription.
Ships To: US only.
Coupon: Use code MUSTHAVE5 to receive $5 off your first box.
Read more POPSUGAR Must Have reviews.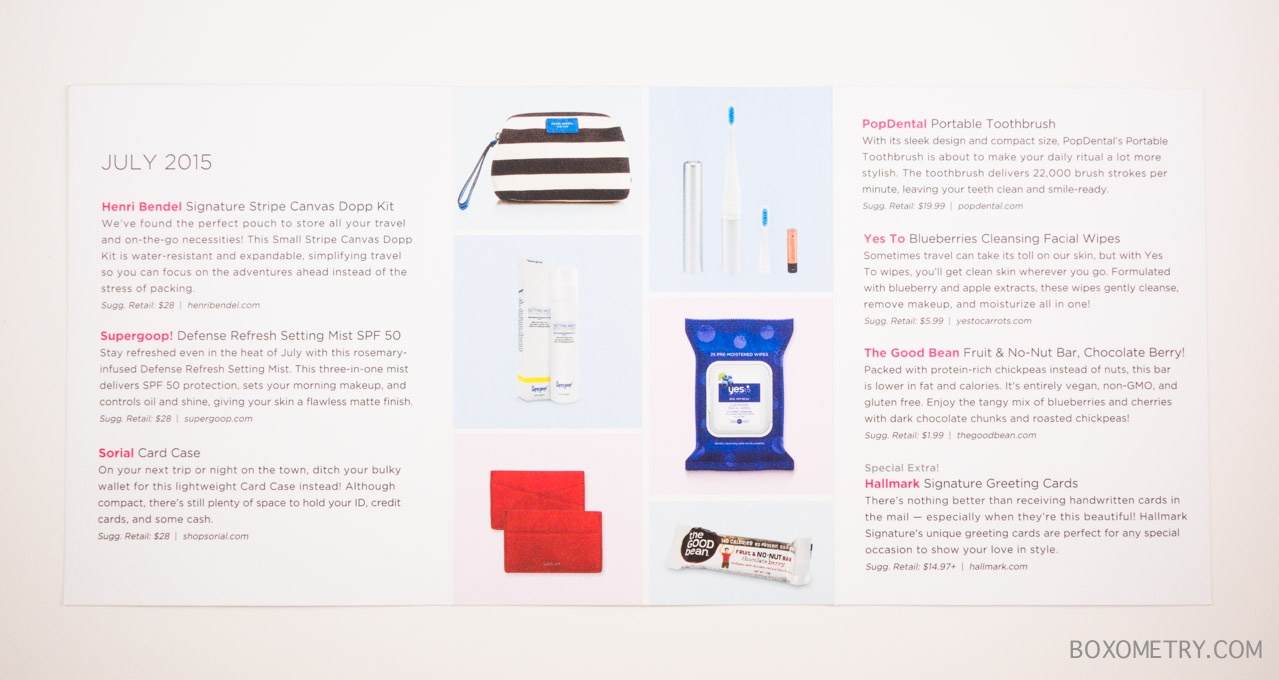 The box includes a fold out card detailing all of the included products and their suggested retail value.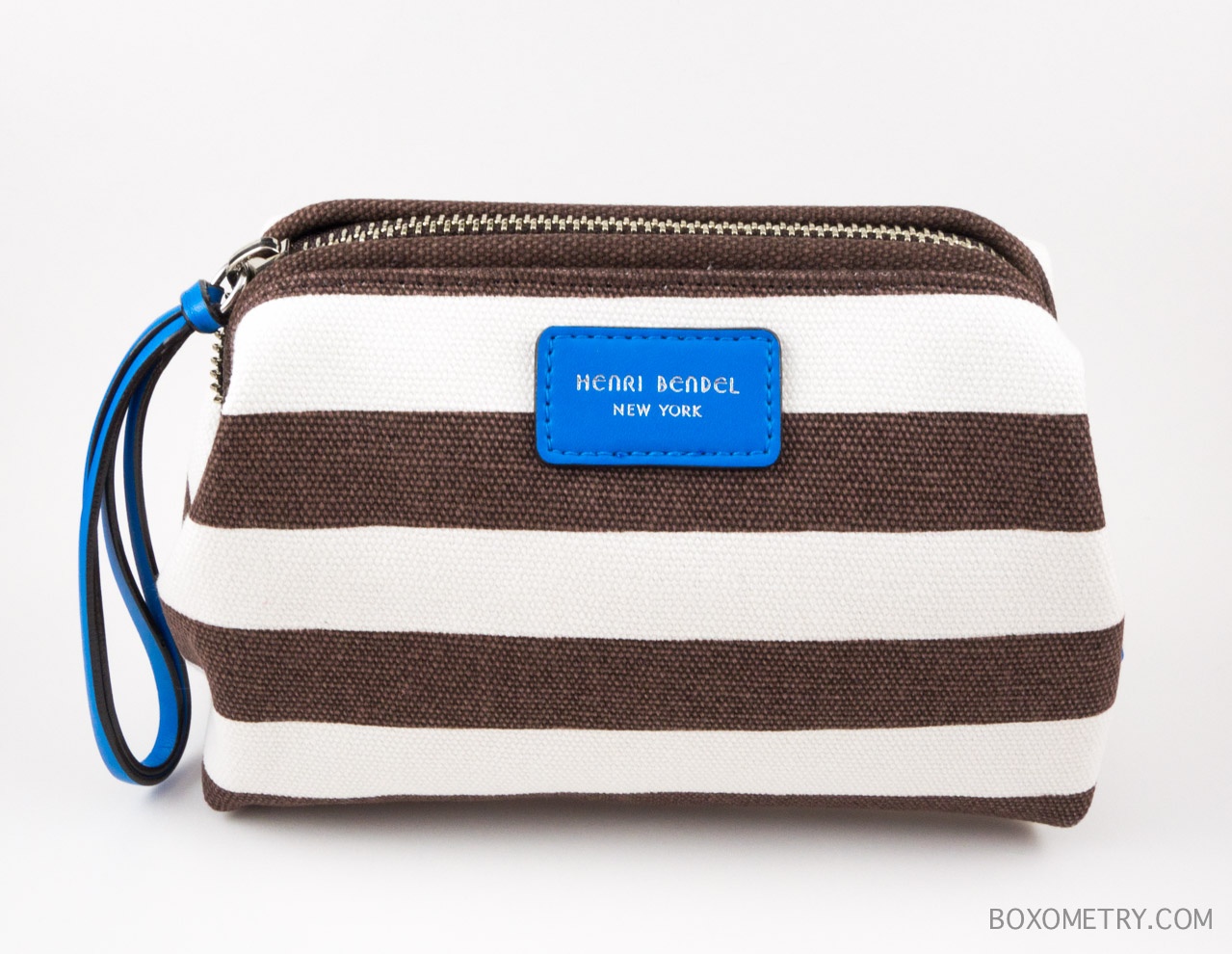 Product: Henri Bendel Signature Stripe Dopp Kit
Retail Value: $28.00
This was the first spoiler item POPSUGAR Must Have released last month. The outside is made of canvas while the inside features a coat of water-resistant lining. It is perfect for travelling or storing your small essentials. It can also be opened wide so you can easily find all of your items. This dopp kit is well made, and feels very sturdy. The Henri Bendel site no longer carries the blue/brown version, but they do have a pink/brown one for sale.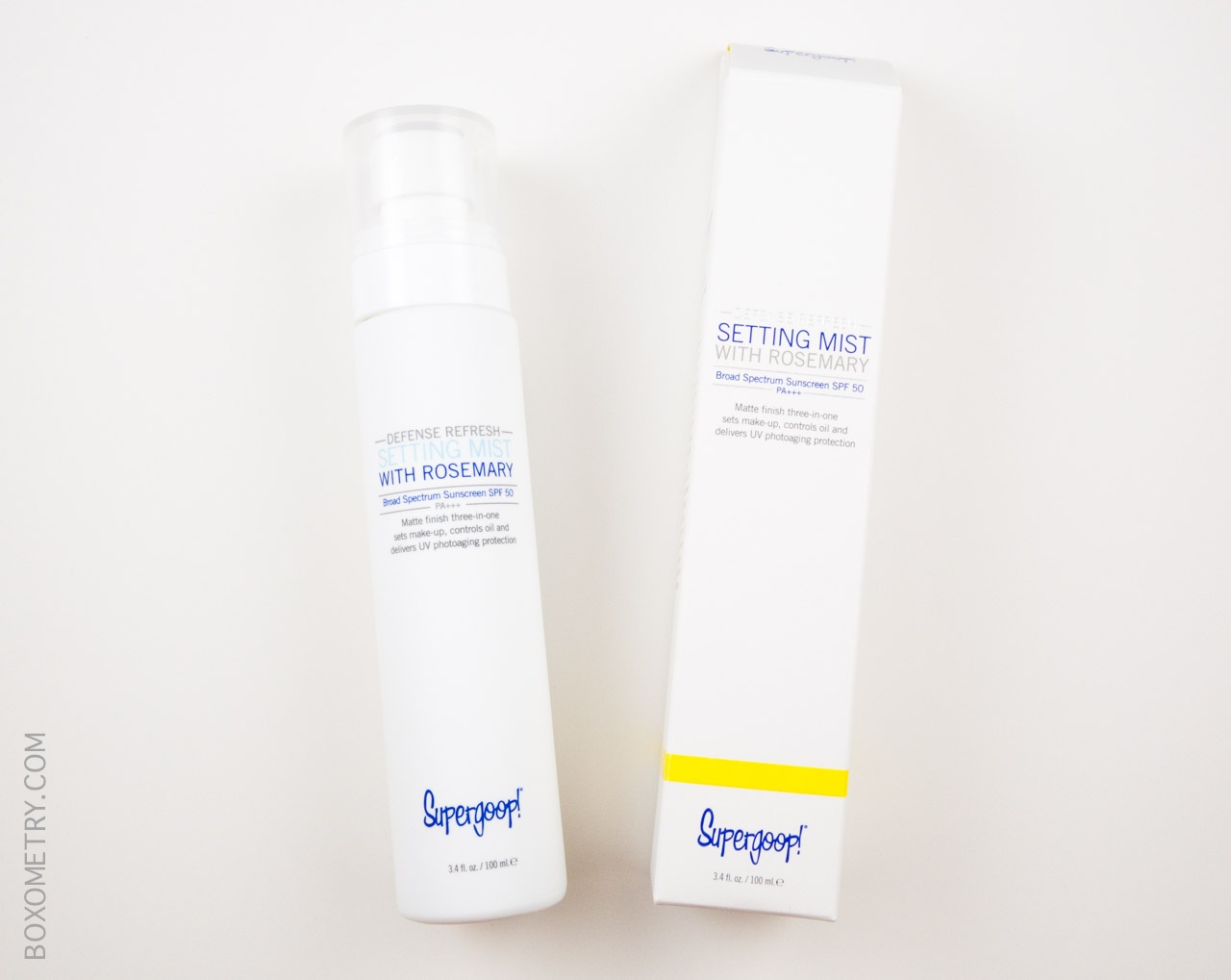 Product: Supergoop! Defense Refresh Setting Mist SPF 50
Retail Value: $28.00 (Full Size)
I'm sure I mentioned this in another review, but I am paranoid about using sprays on my face. I always accidentally inhale the mist or feel like I would get it in my eye. If I close my eyes completely, then I don't know if I am spraying evenly. There's no hope for me in terms of using a spray, but I can always put it on a cotton pad and then apply it. The Supergoop! Defense Refresh Setting Mist SPF 50 is great for the summer days, especially if you are out in the sun a lot or go to the beach.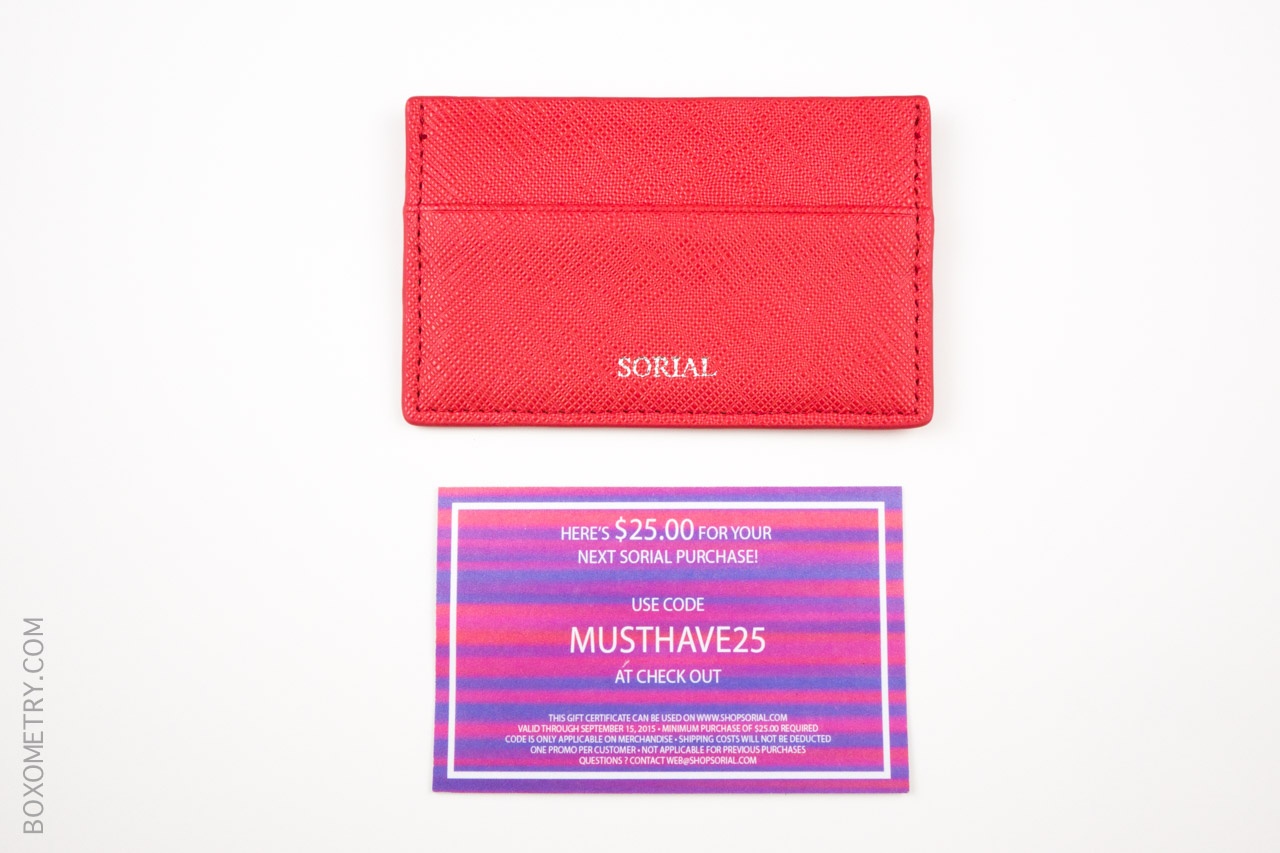 Product: Sorial Card Case
Retail Value: $28.00
I think this card case is super cute! It comes with a $25 off code that you can use in their online shop. The card case is made of leather, and have a couple of pockets to store cards. It's small and compact. Also, the red color really pops. As a side note, the Sorial online store does not carry this case anymore.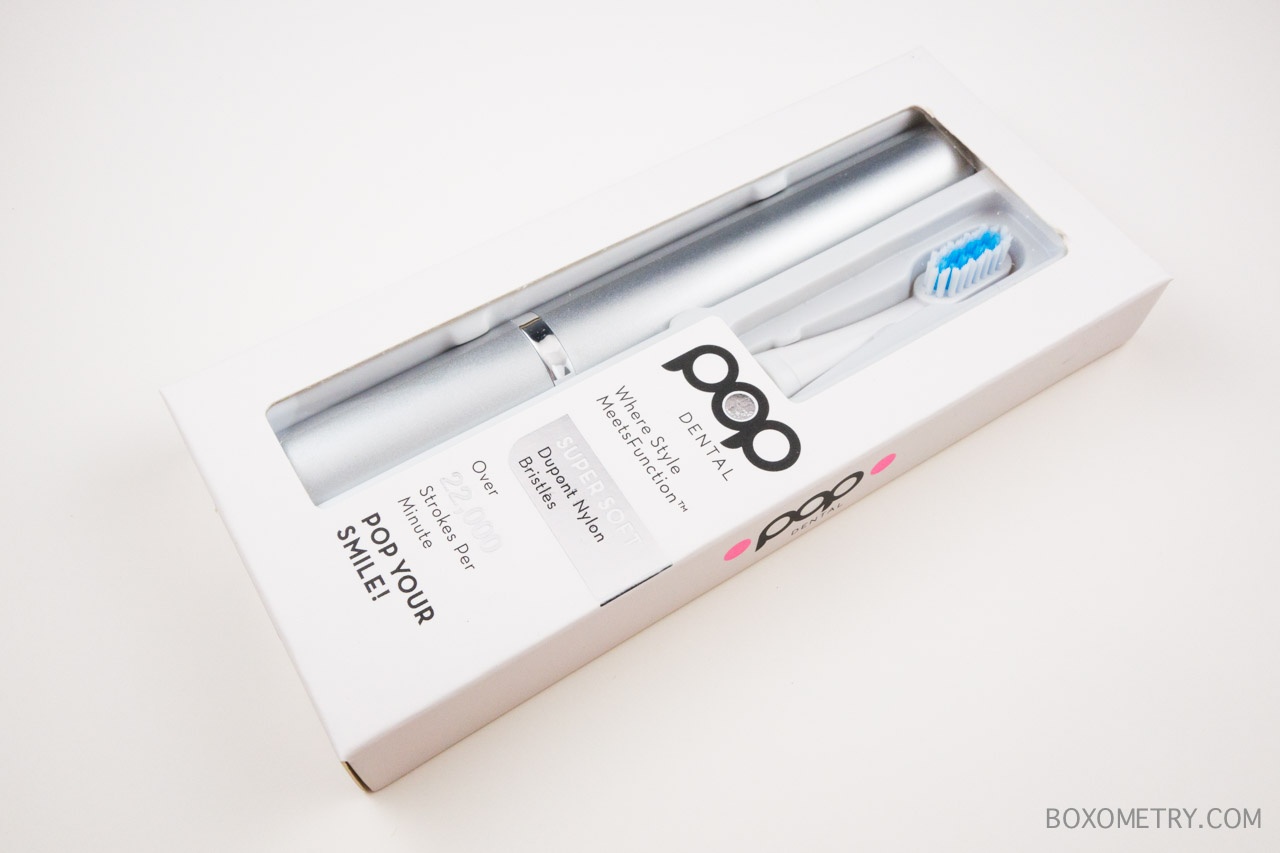 Product: PopDental Portable Toothbrush
Retail Value: $19.99
This is a battery operated SONIC toothbrush. It comes with a triple A battery, so you can use it straight out of the box. I don't travel as much anymore, but will remember to pack this the next time we go somewhere. Perhaps a shortly trip to a nearby vacation spot with our son.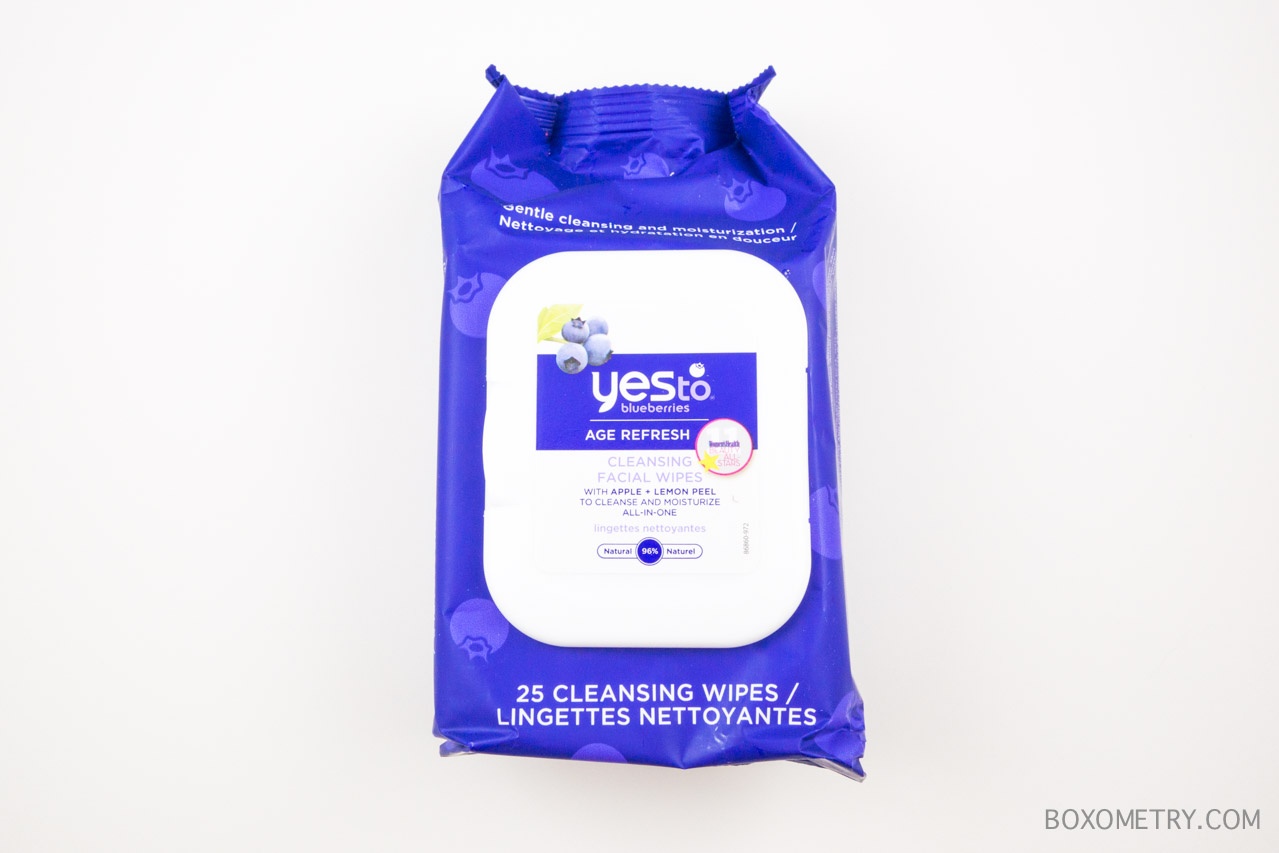 Product: Yes To Blueberries Cleansing Facial Wipes
Retail Value: $5.99 (Full Size)
While I don't use facial wipes often, these are convenient to have. You can use them to simply clean your face or to remove makeup. Yes To products are composed of mostly natural ingredients, so you don't have to worry about putting harmful chemicals on your skin.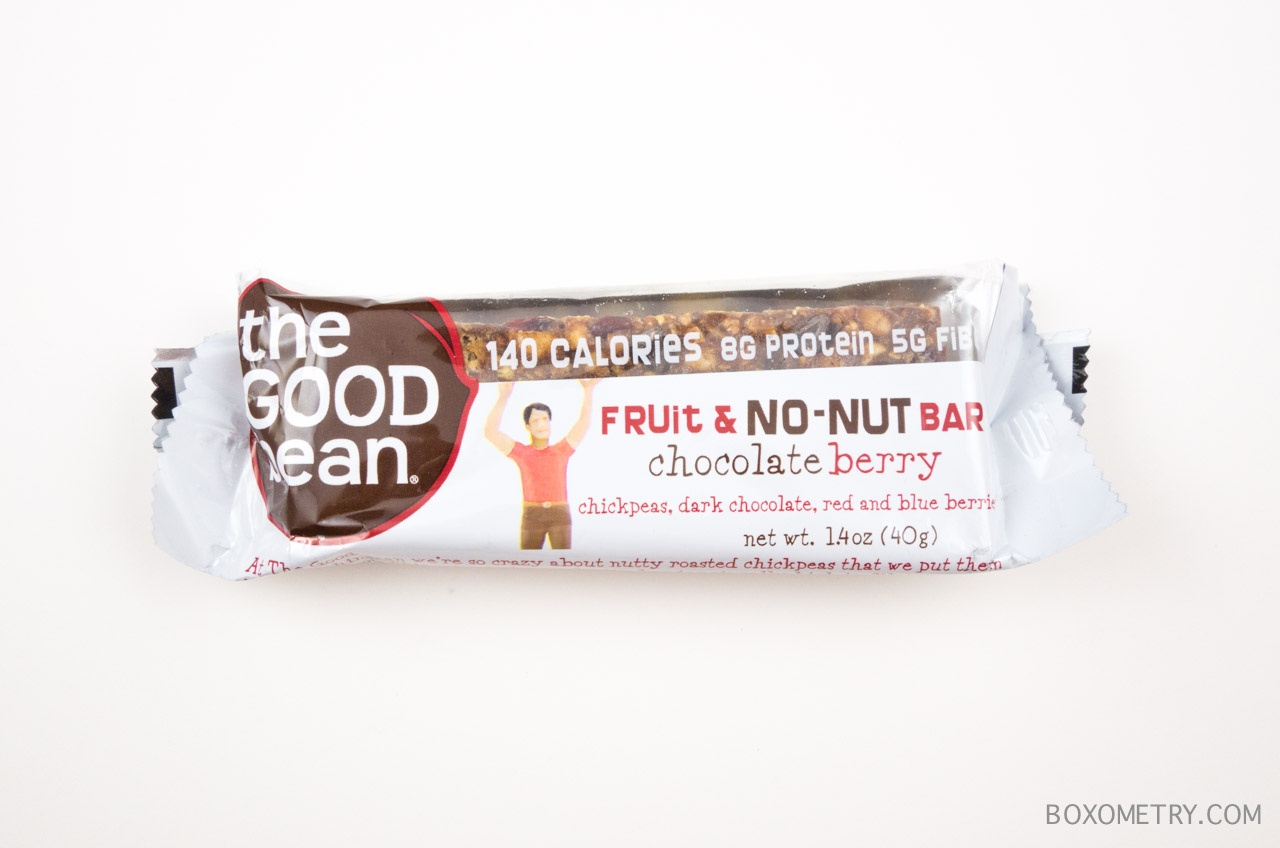 Product: The Good Bean Fruit and No-Nut Bar in Chocolate Berry
Retail Value: $1.99 (Full Size)
This something I'd expect to find in my Love With Food, Urthbox, or BerryCart Box. I've had enough of these type of bars to know what it would taste like.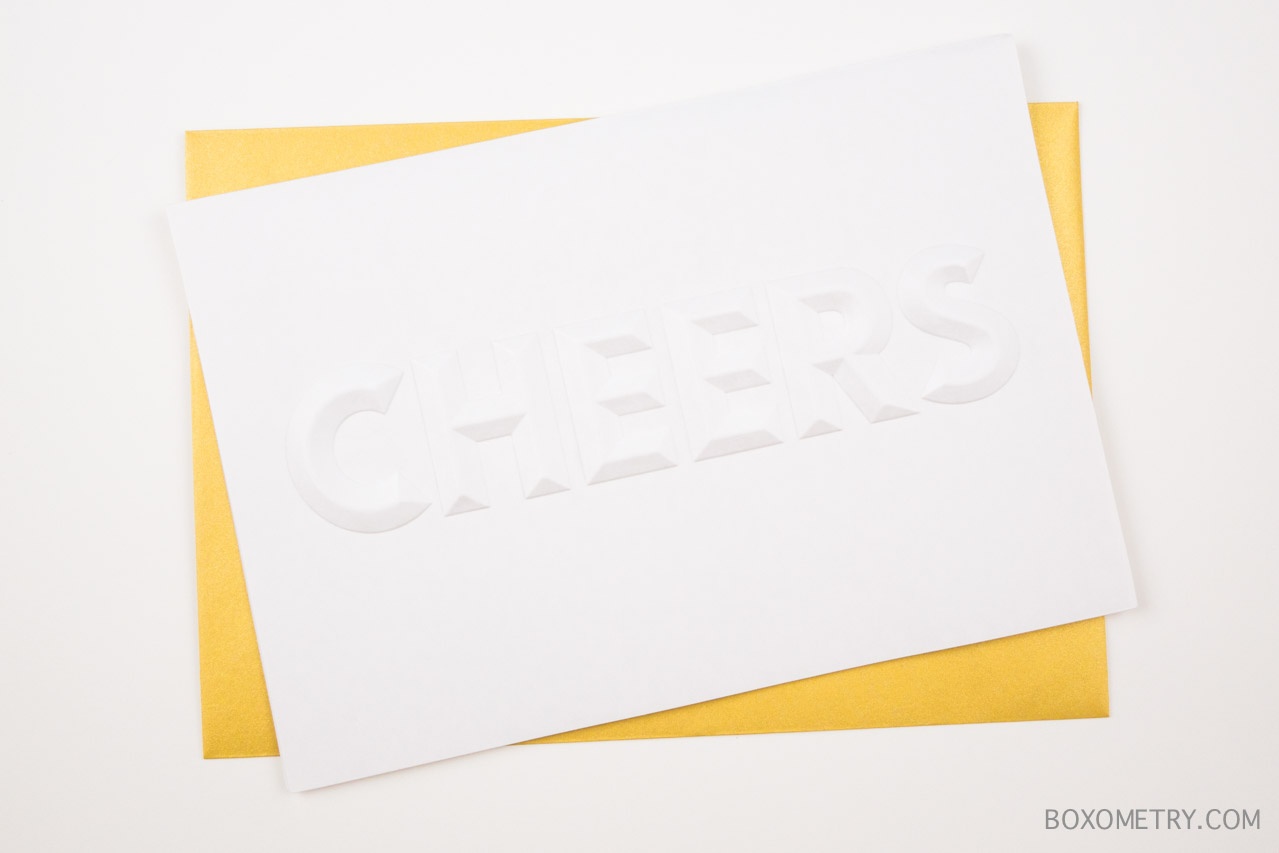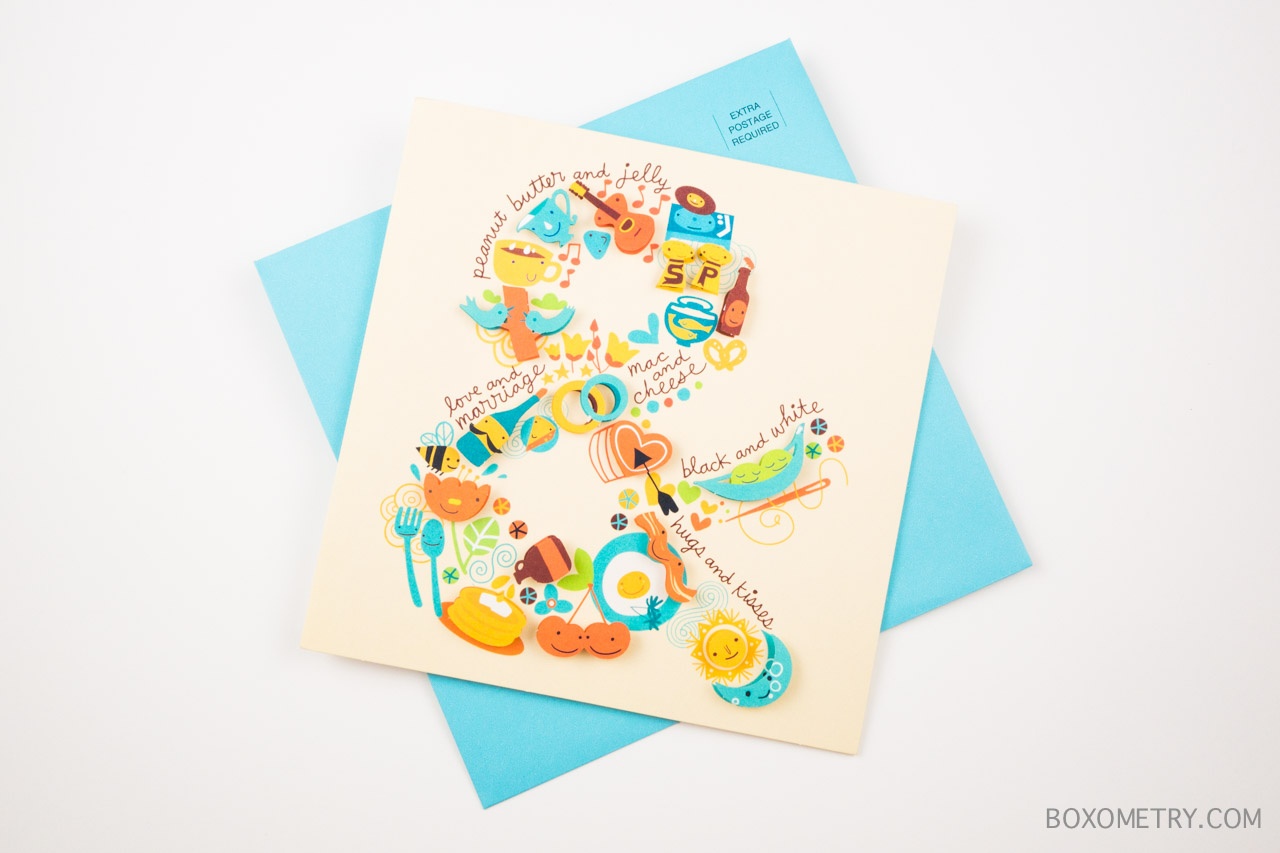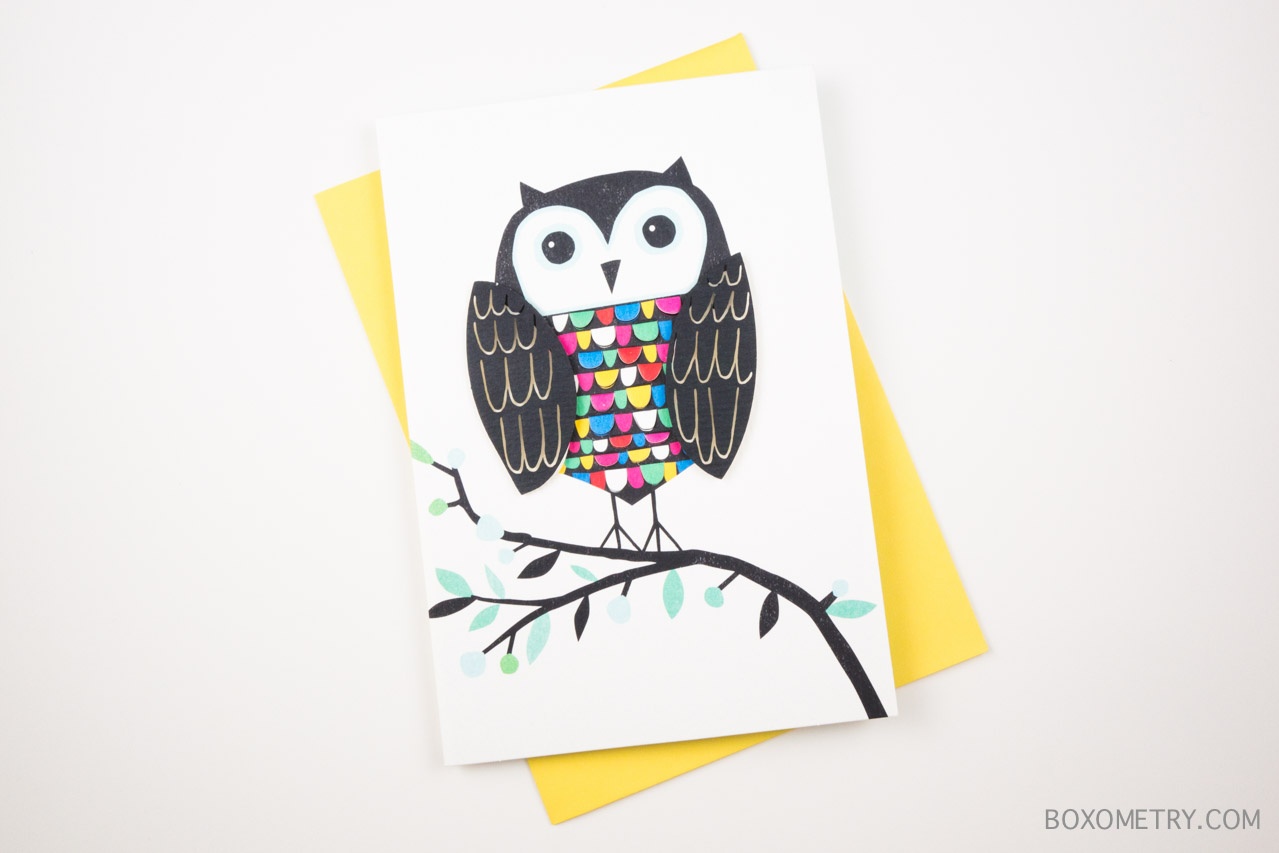 Product: Hallmark Signature Greeting Cards
Retail Value: $16.97
I absolutely love these cards. They remind me of Papyrus cards, which I adore and always buy them when I find an opportunity. I think there's a variety of these cards sent out, so everyone received different designs and messages. I got a birthday card, a wedding/love card, and a blank one to write my own message. These are really well made. It's very convenient to have a couple of cards on hand in case something comes up.
Final Thoughts: My favorite items from this month's box are the Henri Bendel Dopp Kit, Sorial Card Case, and the Hallmark Signature Greeting Cards. I get plenty of snacks from my food subscription boxes, so I would've preferred another product over the snack bar. With that said, POPSUGAR Must Have did a good job curating items that fit the theme of summer days and travel. You can easily bring any of the products for a trip. The cards are extra surprise items, so they are not part of the overall theme. The value is great for the price of the box. Again, if you are interested in subscribing, don't forget to use MUSTHAVE5 during checkout to get $5 off your first box!