BrickSwag is a monthly box for Lego enthusiasts of all ages. Inside each box you receive a new Lego tee shirt, unique Lego builds and minifigures, custom trading cards, and Lego Swag. Each box is themed and all the components will follow that monthly theme. The theme for the October box is Brickbot.
This box was kindly sent to us for review purposes. We do not accept monetary compensation for reviews, and only provide our honest feedback.
Subscription: BrickSwag
What's Included: New Lego tee shirt, unique Lego builds and minifigures, custom trading cards, and Lego Swag
Price: $27 per month ($25 per month for 3-months, or $20 per month for 6-month subscription).
Ships To: Shipping is $7 per box in the US.
Read more BrickSwag reviews.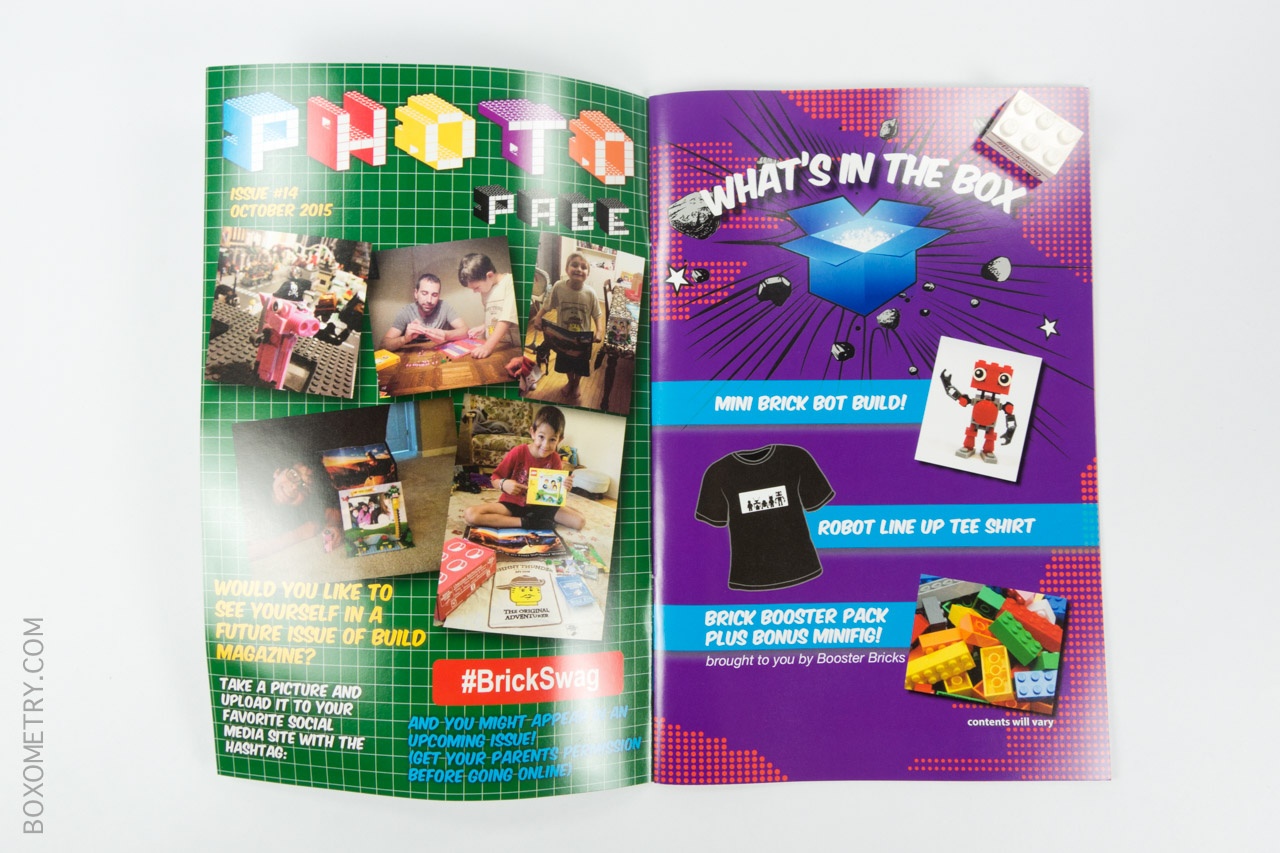 The box comes with a booklet with information on the included items, instructions on the lego build of the month, review and more.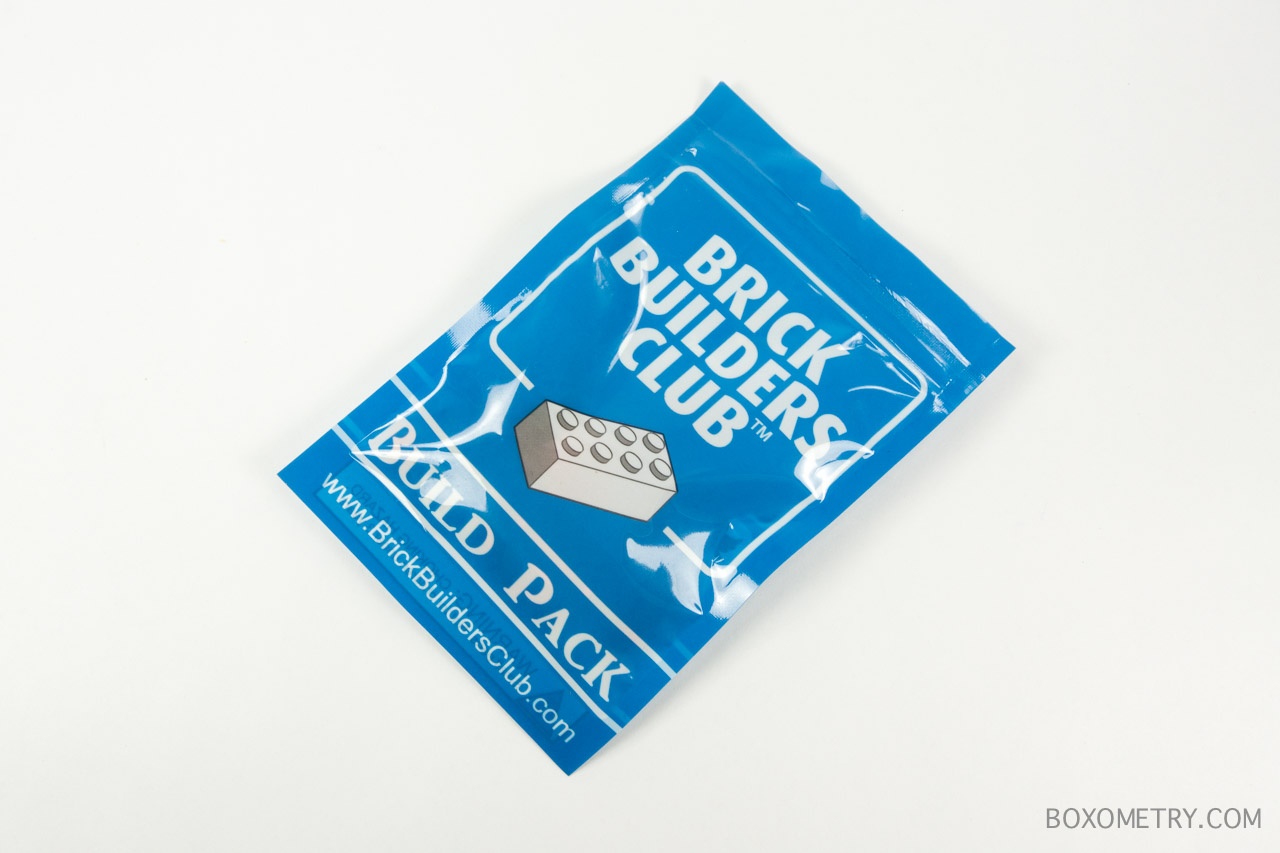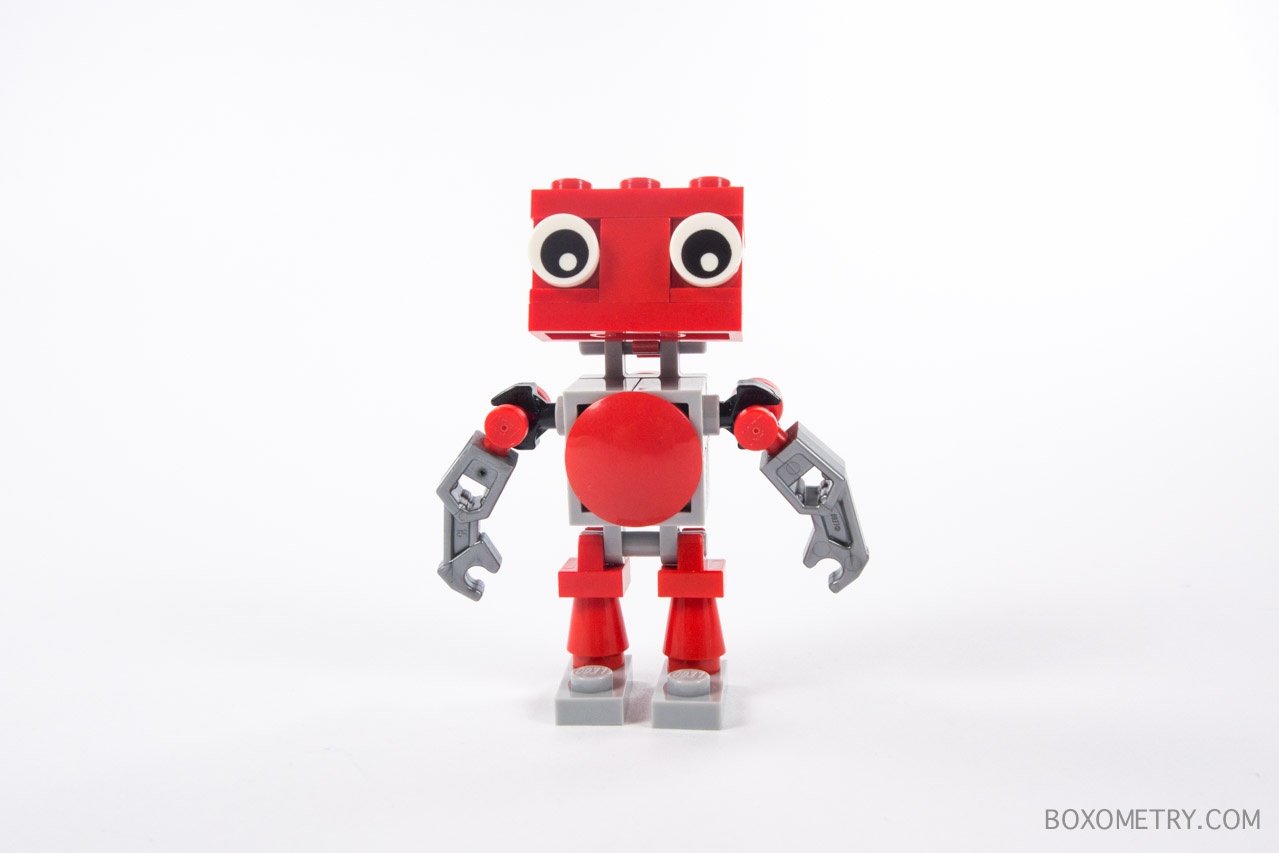 Product: Mini Brick Bot Build
Retail Value: $8.00 (Estimated)
This is a custom designed mini brick bot. It comes with complete instructions, and all of the pieces you need to build the robot. I also included a photo of the completed robot. It's super adorable!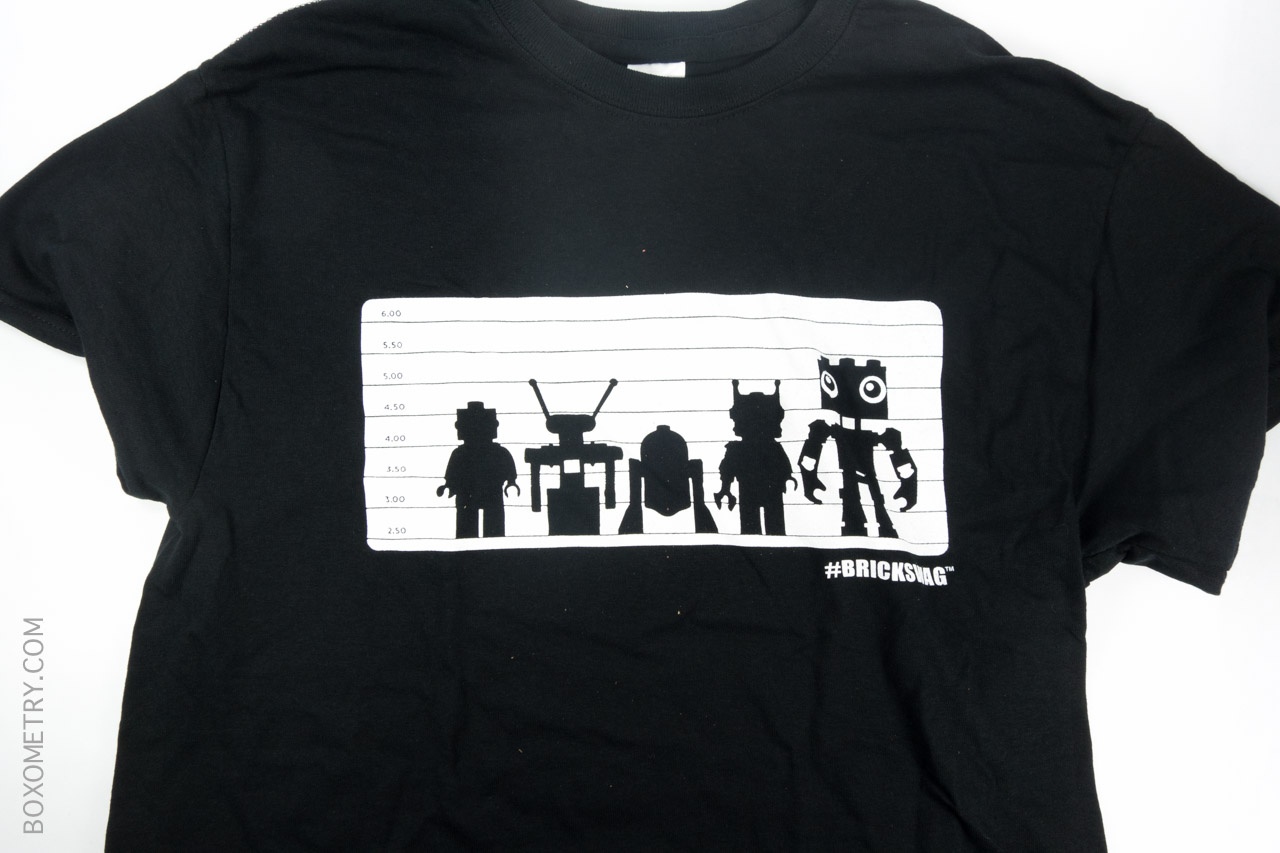 Product: Robot Line Up Tee Shirt
Retail Value: $14.99 (Estimated)
The robot line up tee shirt is perfect for the theme. I like the simple black and white color.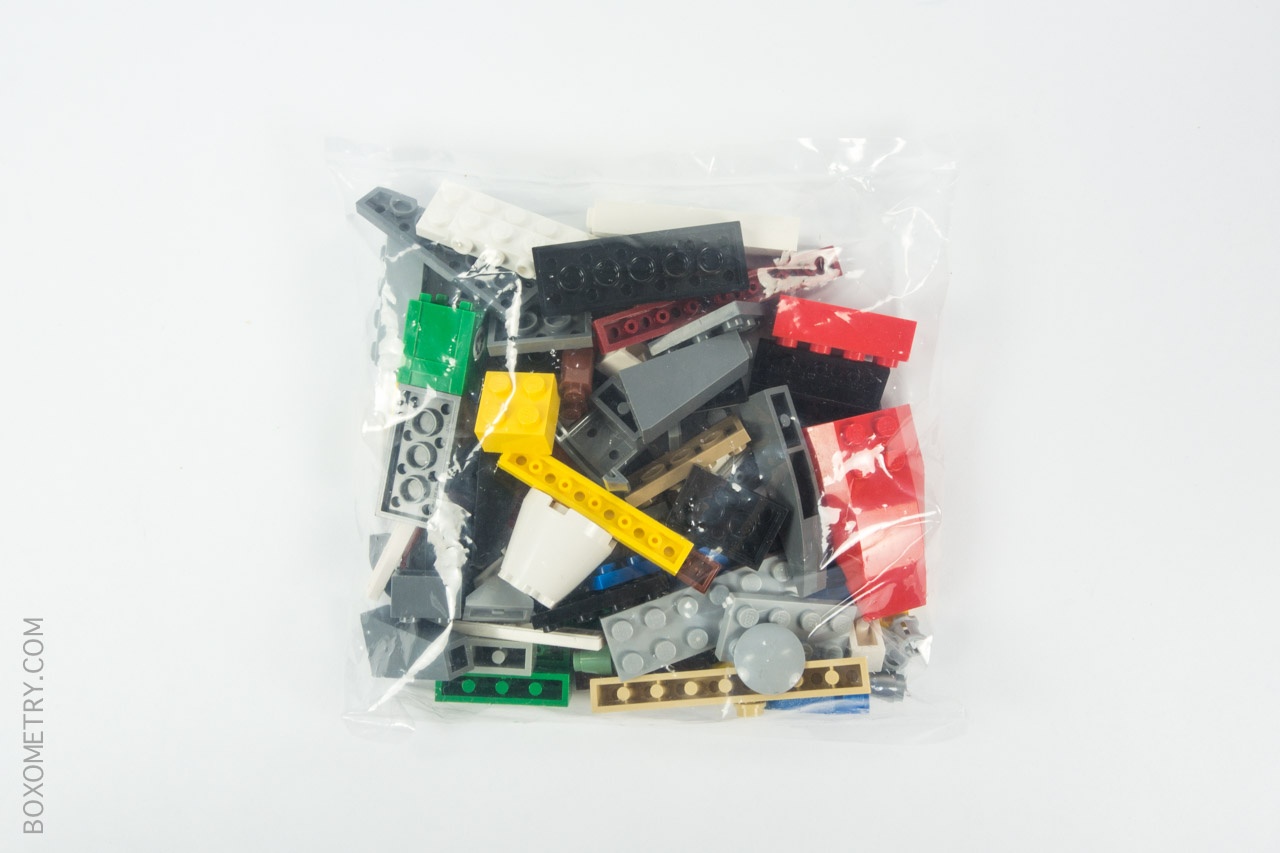 Product: Brick Booster Pack Plus Bonus Minifig
Retail Value: $10.00
The booster pack comes with various Lego pieces, and also includes a bonus mini figure. It appears to be a police car as it comes with a little policeman figure. My son is too young to play with it, but I'll be saving them so we can build them together when he's a little older.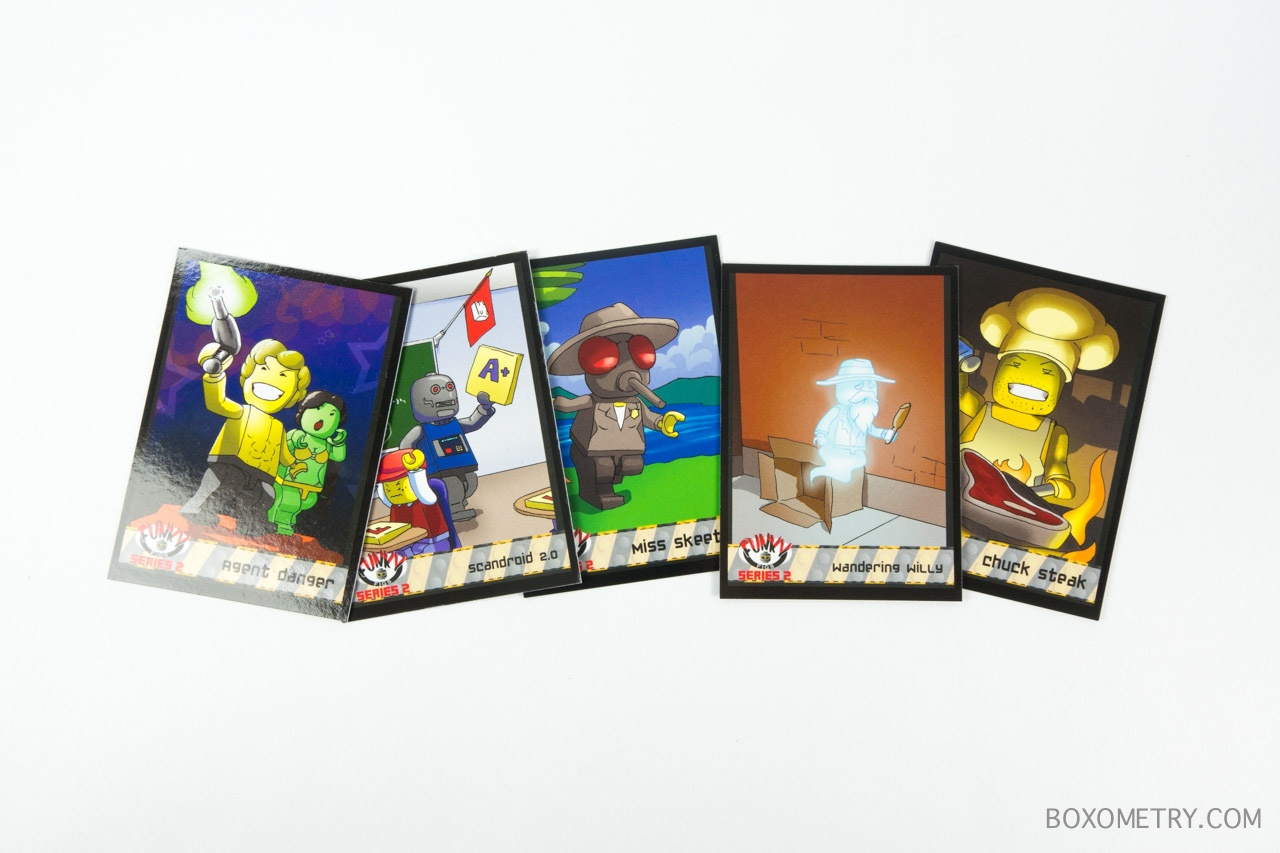 Product: Custom Trading Cards
Retail Value: $2.50
The box included five custom trading cards. I currently don't own any Lego trading cards, but I can start building a collection for my little guy.
| Products | Retail Value |
| --- | --- |
| Mini Brick Bot Build | $8.00 |
| Robot Line Up Tee Shirt | $14.99 |
| Brick Booster Pack Plus Bonus Minifig | $10.00 |
| Custom Trading Cards | $2.50 |
| Total | $35.49 |
Final Thoughts: Most of the items in the BrickSwag box is custom or exclusive, so all of the values are estimated based on retail prices of similar products. However, exclusive items tend to have higher value since you can't purchase them anywhere else unless you received this subscription, so the value is probably higher. Overall, I really enjoyed the BrickSwag box. The custom brick bot is adorable and easy to build with the clear instructions. The booster pack can be used for anything you want...just use your imagination! All of the items fits the theme well. If you are looking for a Lego subscription for yourself or for your little one, I would recommend BrickSwag.