Ipsy Glam Bag is a monthly beauty sample subscription service. They usually send about 5 deluxe and full-size items according to your preferences. There's a waitlist when you sign-up. To bypass the waiting period, you'll need to follow instructions and share Ipsy with your social accounts and follow their stylists. The theme for September is Face Fashion.
Subscription: Ipsy
Category: Women, Beauty, Makeup
What's Included: 4 to 5 deluxe and full-size beauty products tailored to you in a collectible Glam Bag.
Price: $10 per month or $110 per year (which equals one month free).
Ships To: US and Canada (add $4.95 for shipping to Canada).
Read more Ipsy reviews.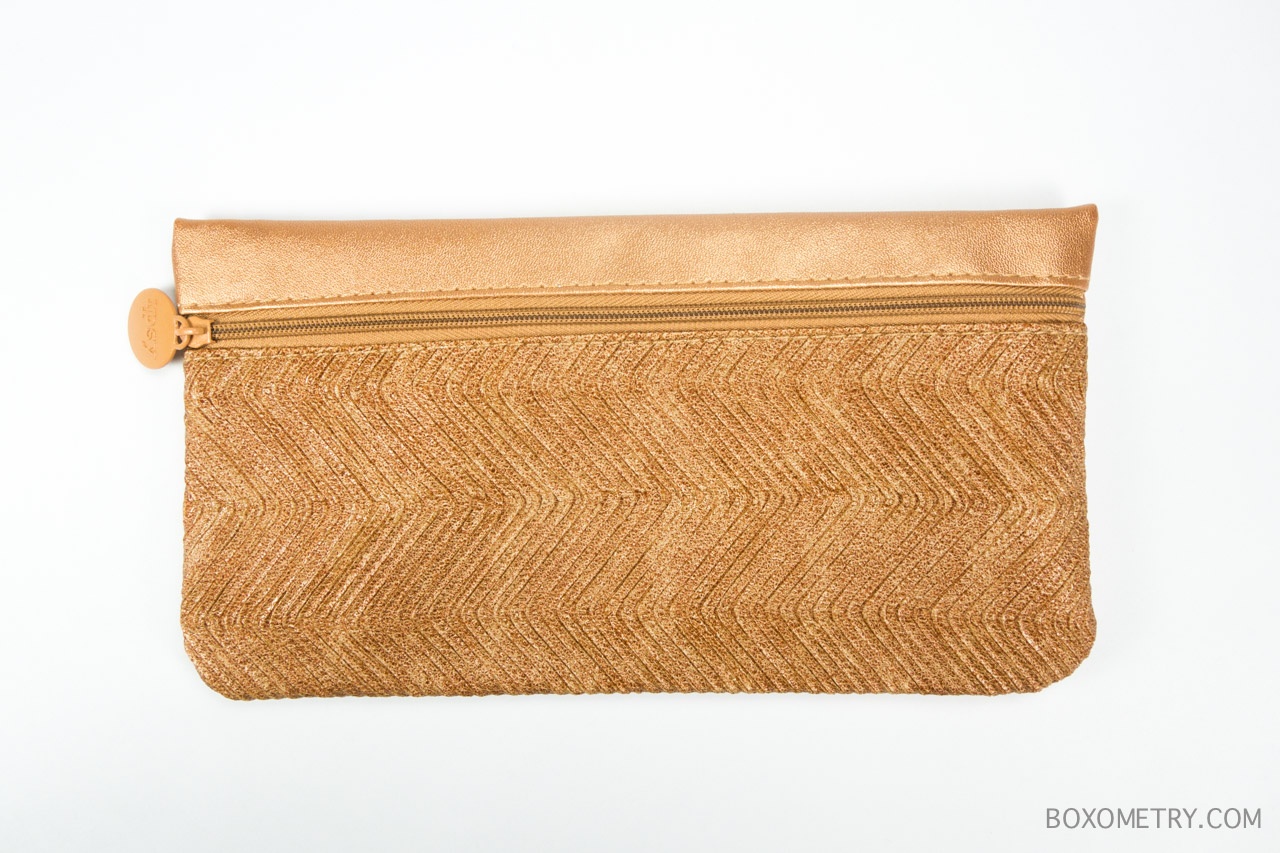 This month's glam bag is copper-gold tone with a wavy embossed pattern. It definitely has a "glam" bag feel.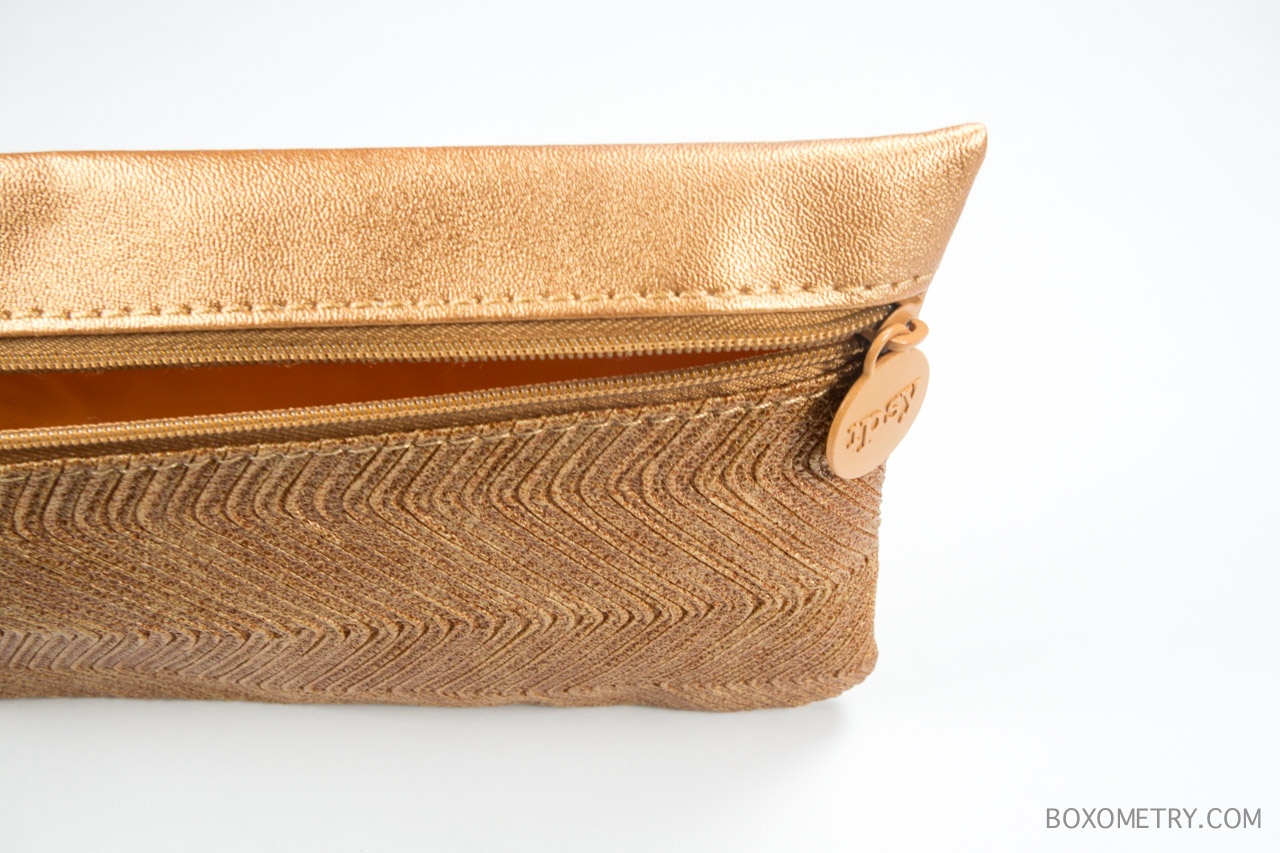 Here's a closer look at the zipper and inside.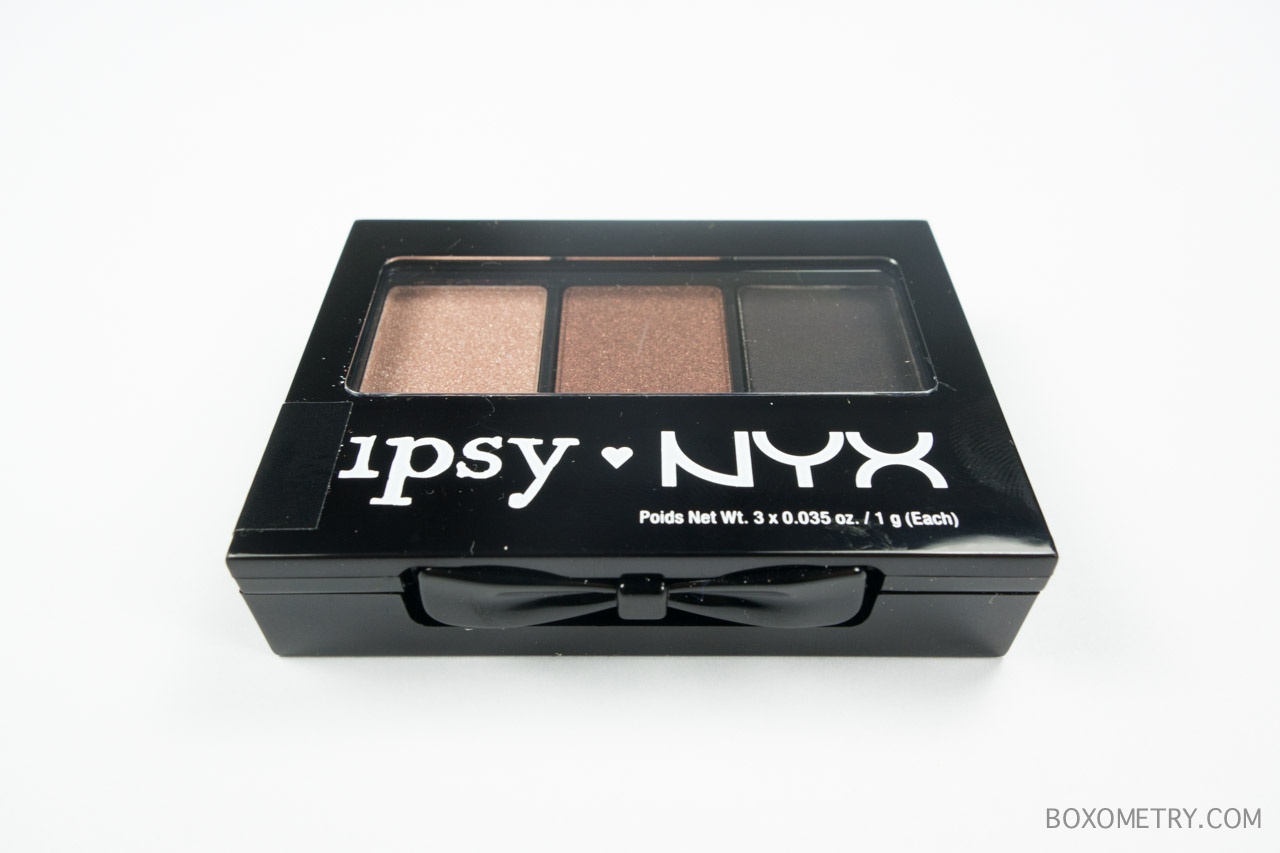 Product: Ipsy x NYX Cosmetics Eye Shadow Trio
Retail Value: $6.00 (Full Size)
This is an exclusive Ipsy x NYX eye shadow trio. There are similar shades on NYX's site, but not this particular combination. The retail price is $6.00, but NYX has them on sale (not sure if it's always discounted) for $3.00 right now. I love these neutral shades, and they are exactly what I use for my eye shadow. Everyone received this trio in their glam bag.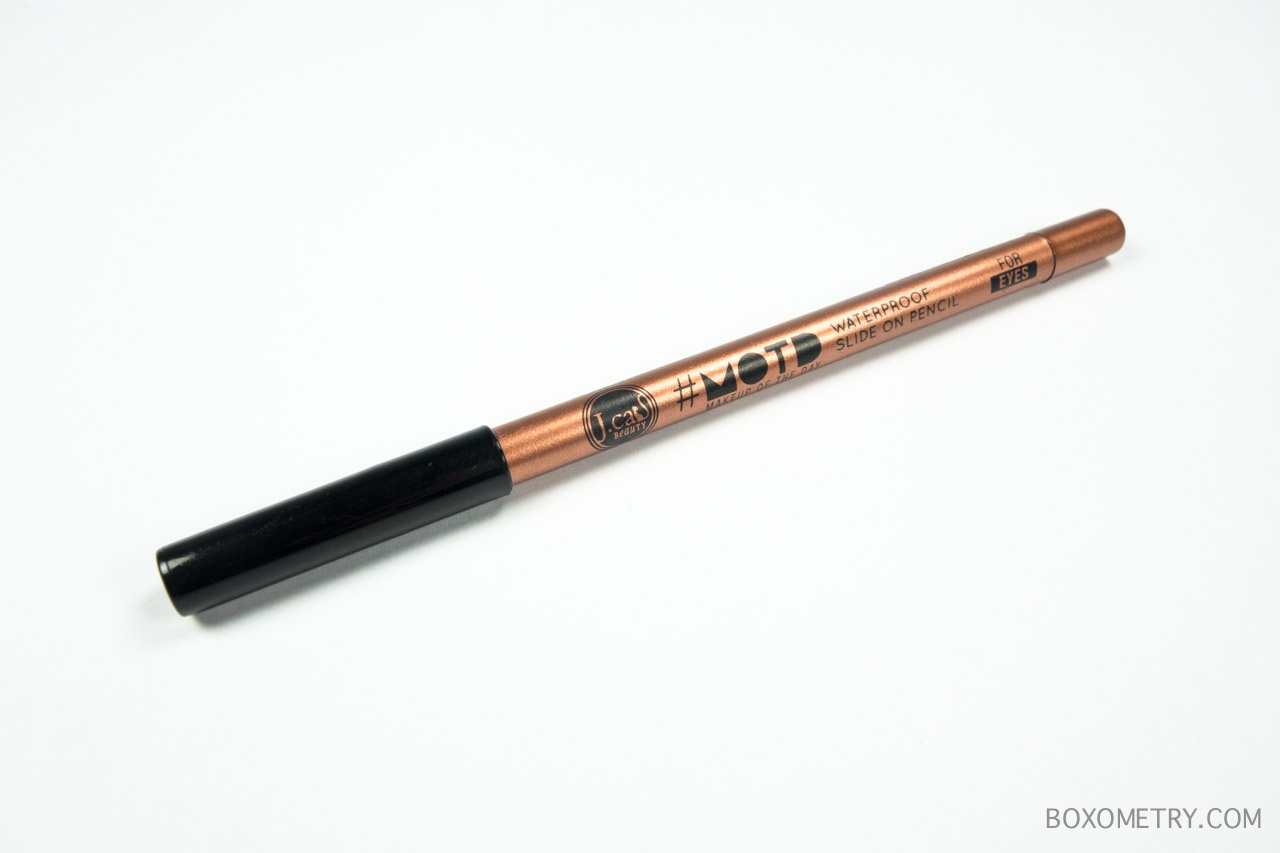 Product: J Cat Beauty #MOTD Waterproof Slide on Pencil for Eyes in Bronze
Retail Value: $2.49 (Full Size)
I normally use black or dark brown eyeliners, but this shimmery bronze eyeliner is very pretty! It also applies well, and stays on very well.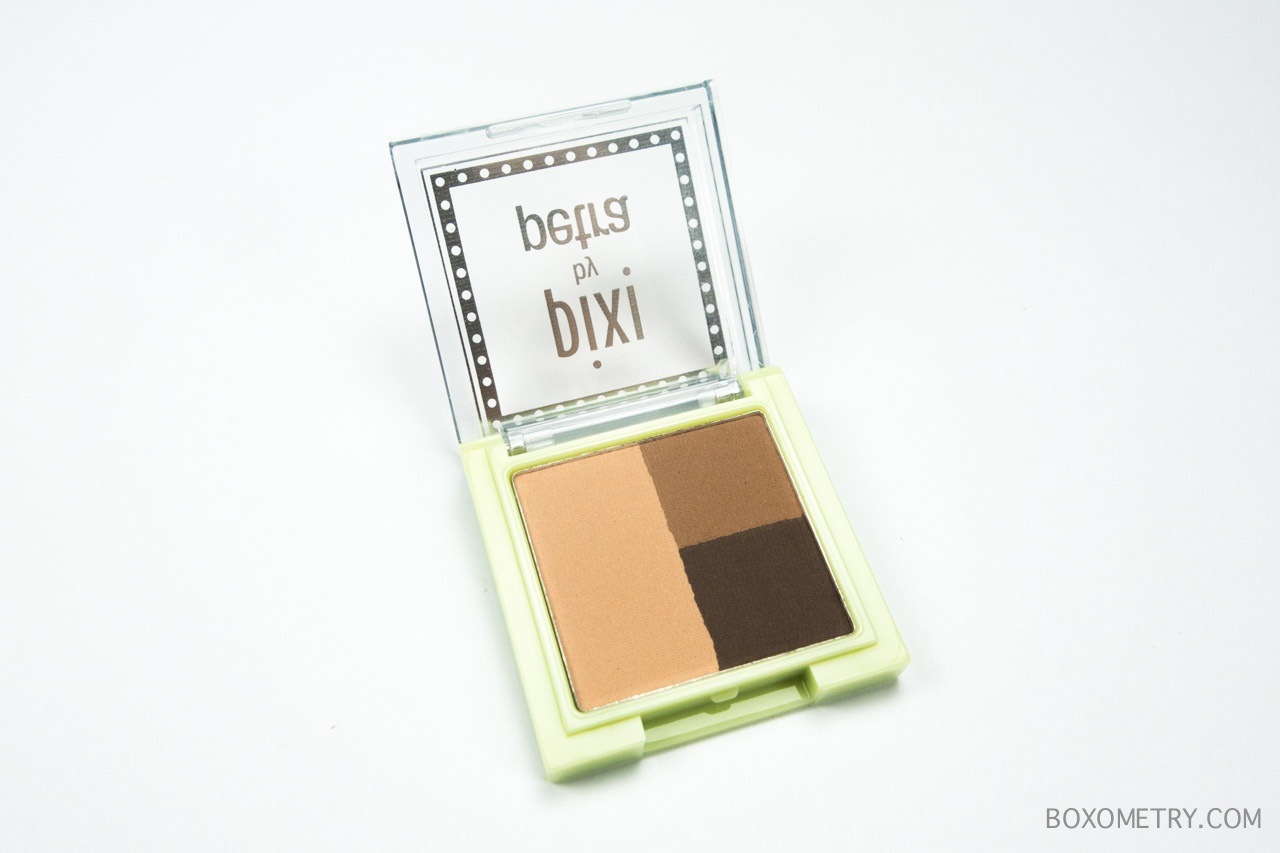 Product: Pixi by Petra Brow Powder Trio (0.06 oz)
Retail Value: $3.60
These three shades are perfect for my brows, but I think neutral colors works on most people. This is a mini sampler, so it's relatively small but the photo makes it look bigger due to the close-up shot.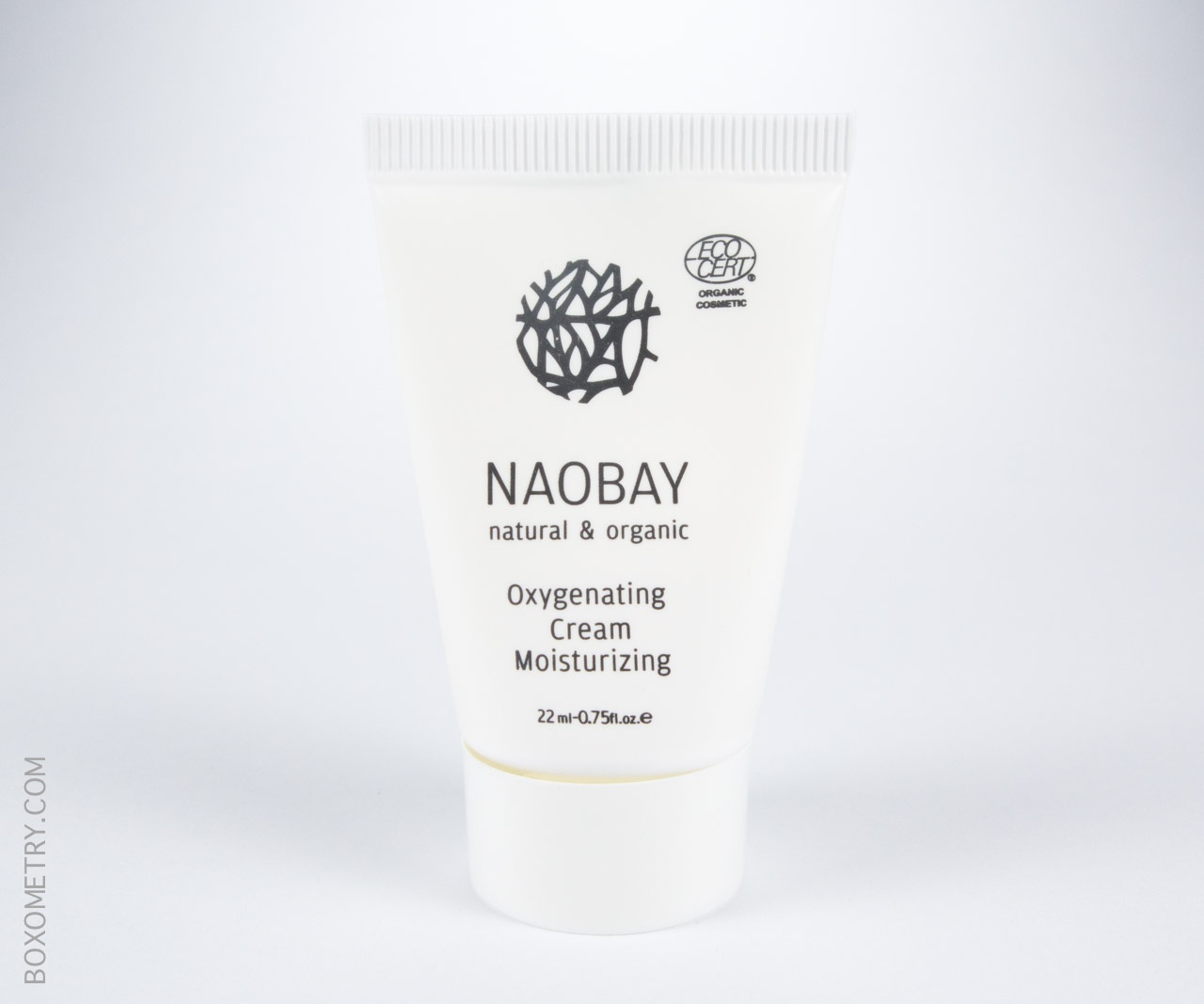 Product: Naobay Natural & Organic Oxygenating Moisturizing Cream (0.75 fl oz)
Retail Value: $15.88
I love natural and organic face moisturizers. This one works on all skin types, and is moisturizing without being greasy. I also love the light but sweet scent.
Product: Not Soap, Radio Revitalizing Hand/Body Lotion (1.2 fl oz)
Retail Value: $1.41
The lotion smells yummy. It's mainly coconut milk, mango and vanilla scented. I think it would smell wonderful as a candle. Anyhow, this lotion is lightweight but still moisturizing. Works great as a hand or body lotion.
Final Thoughts: I had to do my calculation twice since the value of this glam bag is much lower than all of the ones I've received, and it is below their promised value of $50. Of course, I am not complaining because I like every single item that was included, and the copper-gold makeup bag is beautiful. I'm just surprised at the lower value since Ipsy have been so consistent, but it's still great for a $10 subscription. What did you think of your September bag? Was your items' value lower than the previous months?