Ipsy Glam Bag is a monthly beauty sample subscription service. They usually send about 5 deluxe and full-size items according to your preferences. There's a waitlist when you sign-up. To bypass the waiting period, you'll need to follow instructions and share Ipsy with your social accounts and follow their stylists. The theme for October is "Alter Ego."
Subscription: Ipsy
Category: Women, Beauty, Makeup
What's Included: 4 to 5 deluxe and full-size beauty products tailored to you in a collectible Glam Bag.
Price: $10 per month or $110 per year (which equals one month free).
Ships To: US and Canada (add $4.95 for shipping to Canada).
Read more Ipsy reviews.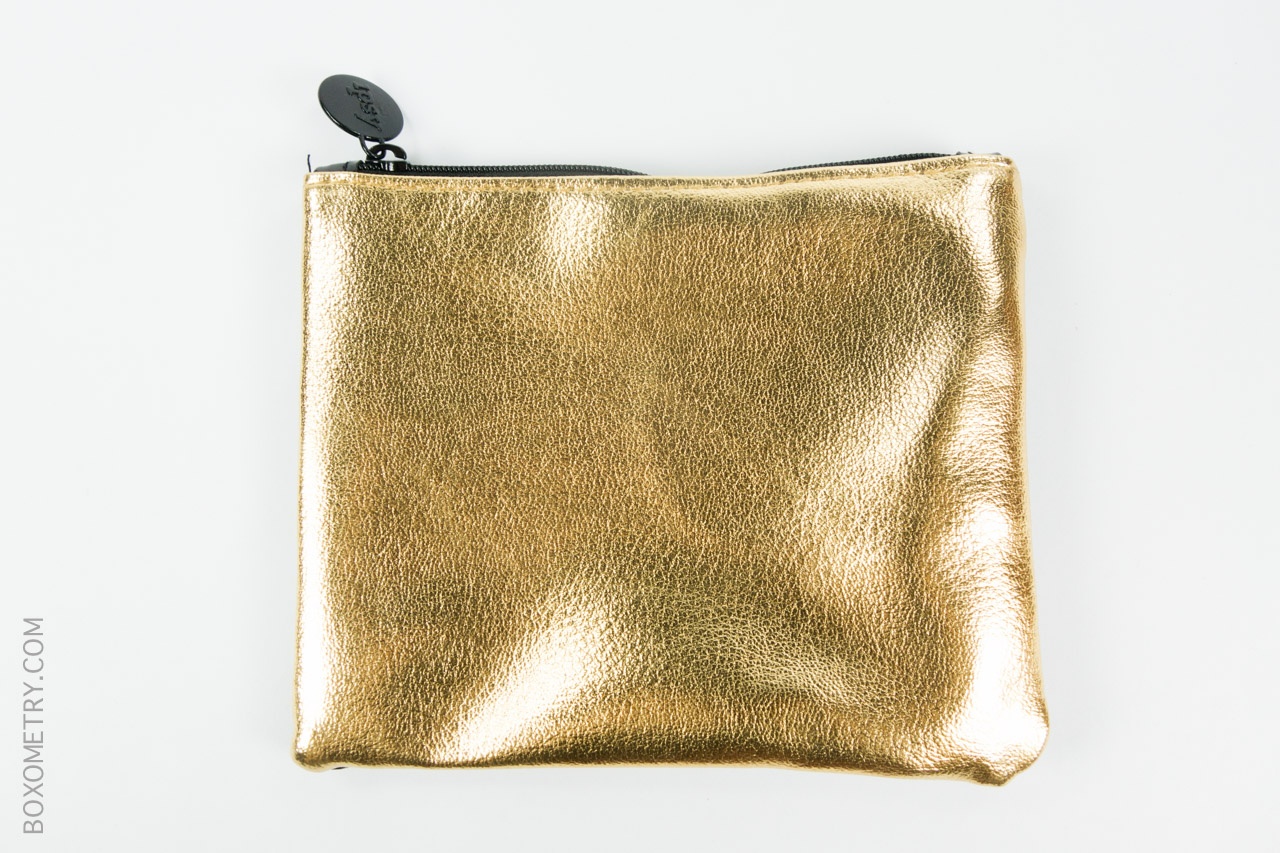 This month's glam bag is half black and half gold. The texture of the black side is similar to patent leather, while the gold side has the texture of regular leather. Of course, this is not made of real leather.
Here's a closer look at the zipper and inside.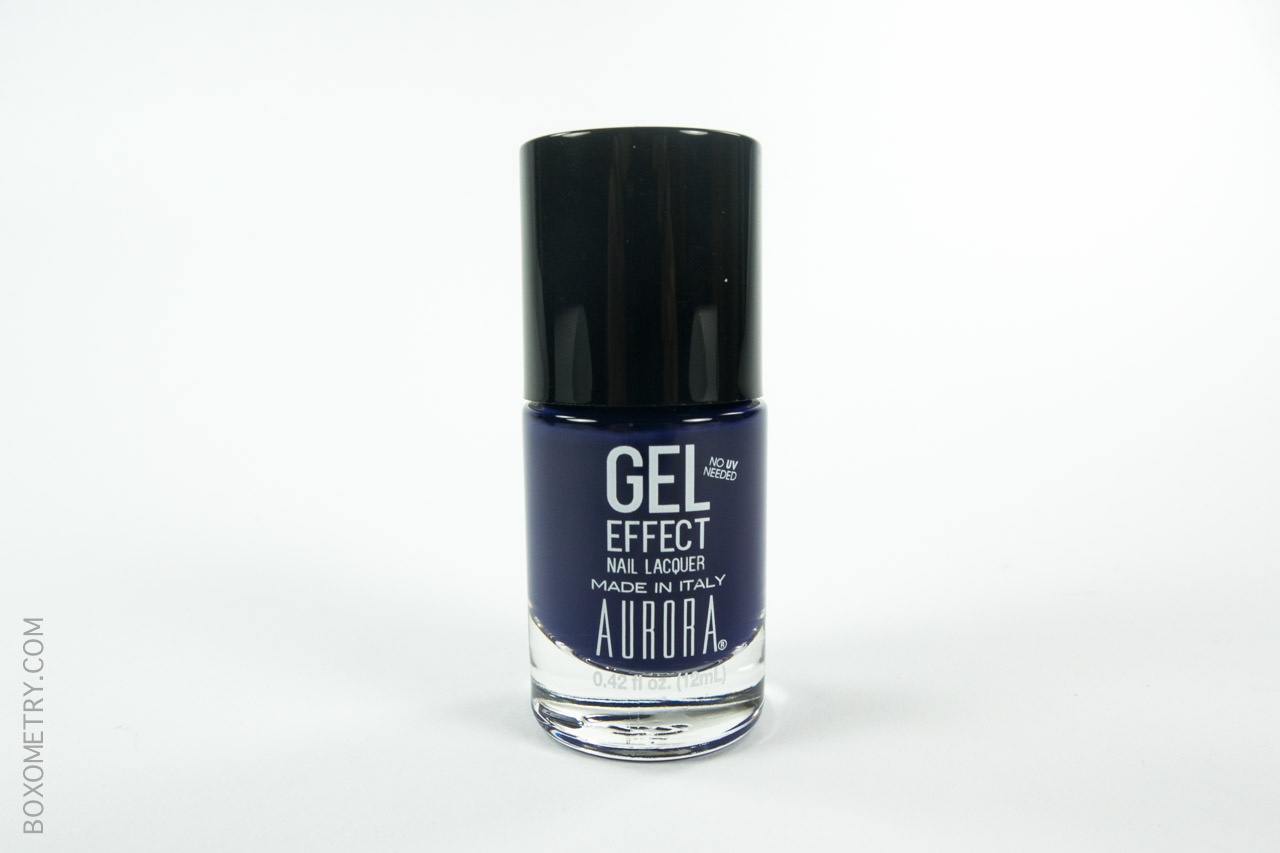 Product: Aurora Gel Effect Nail Lacquer in Inky Dinky
Retail Value: $8.99 (Full Size)
This nail lacquer has great reviews in terms of achieving the gel effect. According to the site, you need to use the Aurora top coat for best results. However, I won't be using this due to the ingredient list (which are also concerns of several reviewers).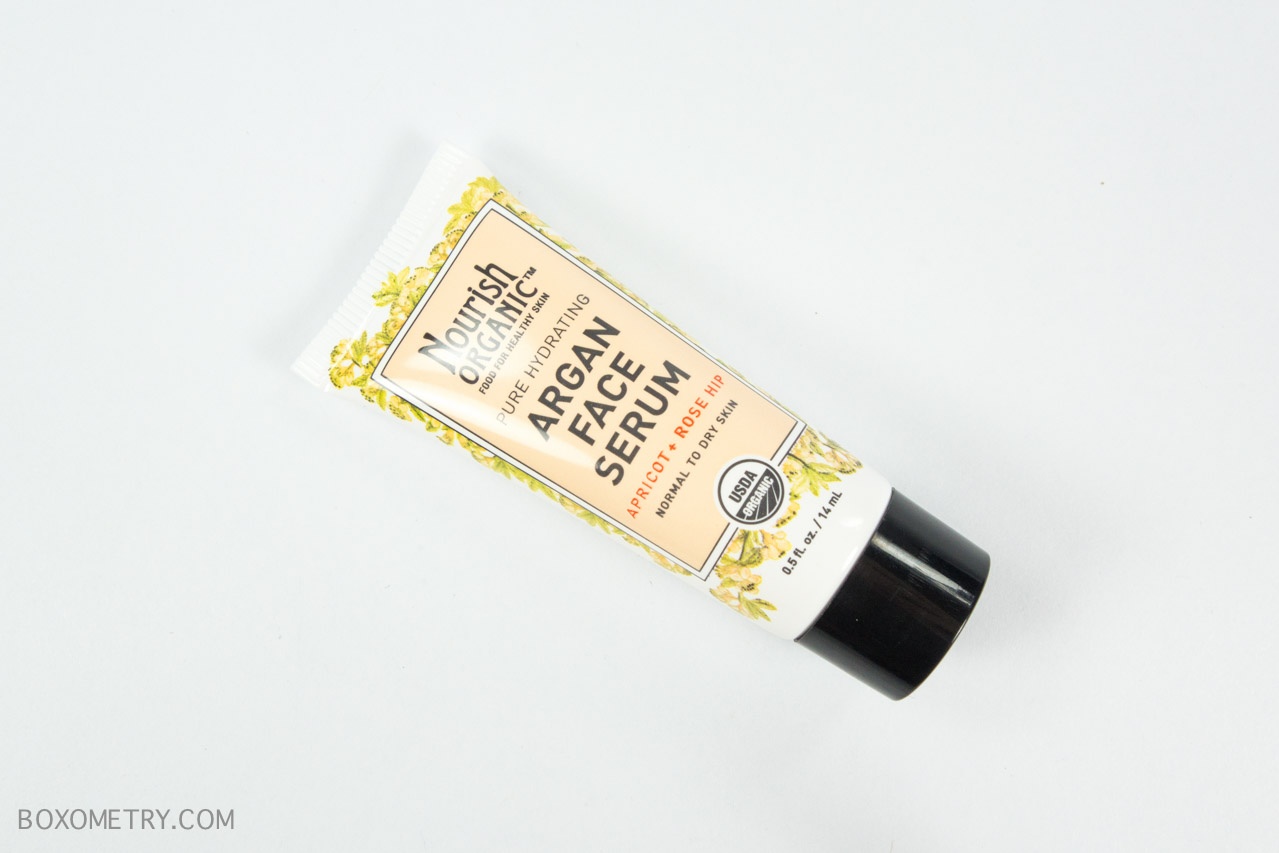 Product: Nourish Organic Pure Hydrating Argan Face Serum (0.5 oz)
Retail Value: $17.14
I'm enjoying this face serum so far. The texture feels a bit like body oil, but it's definitely very hydrating. The scent is lovely, probably from the apricot and rosehip. It's also a plus that it is composed of all natural and organic ingredients.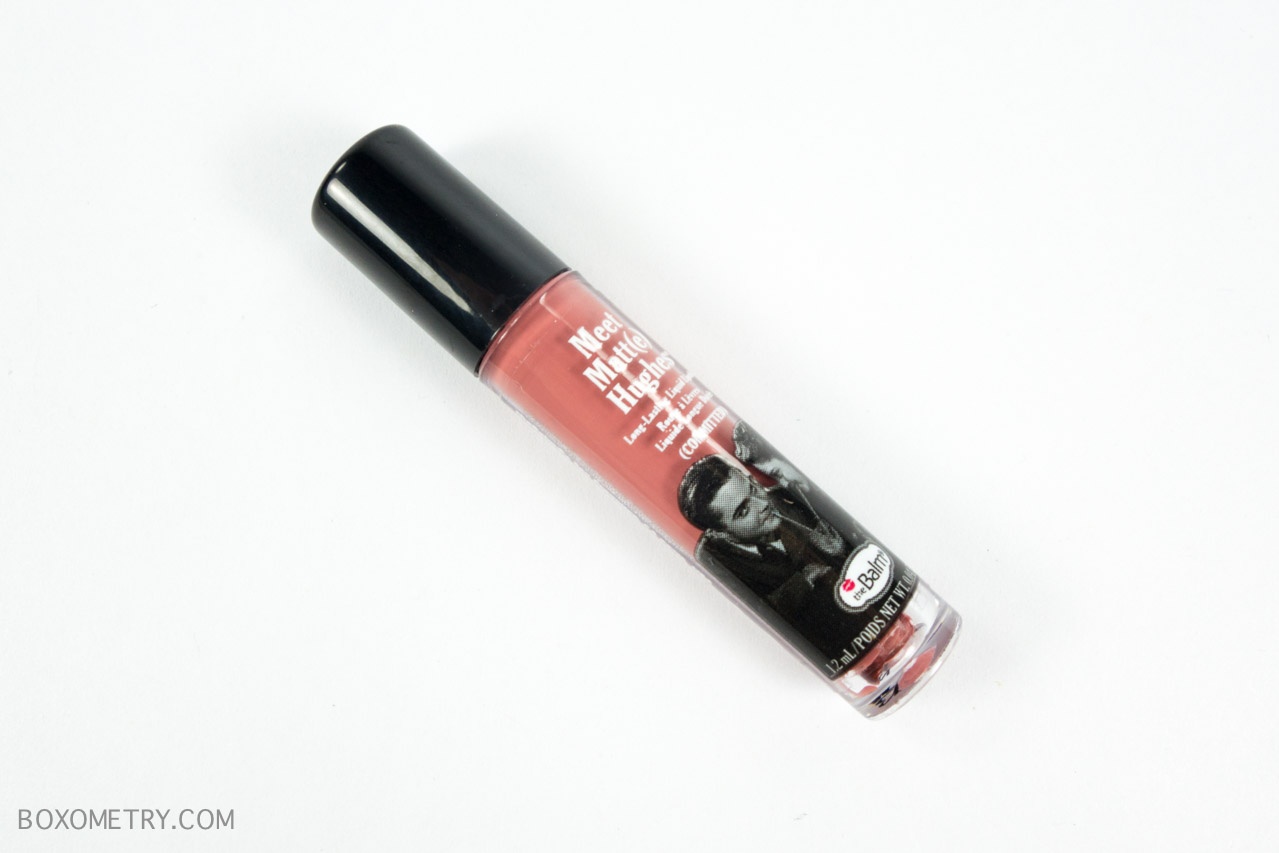 Product: theBlam Meet Matt(e) Hughes Liquid Lipstick (0.04 fl oz)
Retail Value: $3.11
The color I received is called Committed. It's a brown-pinkish shade, and it applies darker than it looks in the container. The scent sort of reminds me of caramel candy.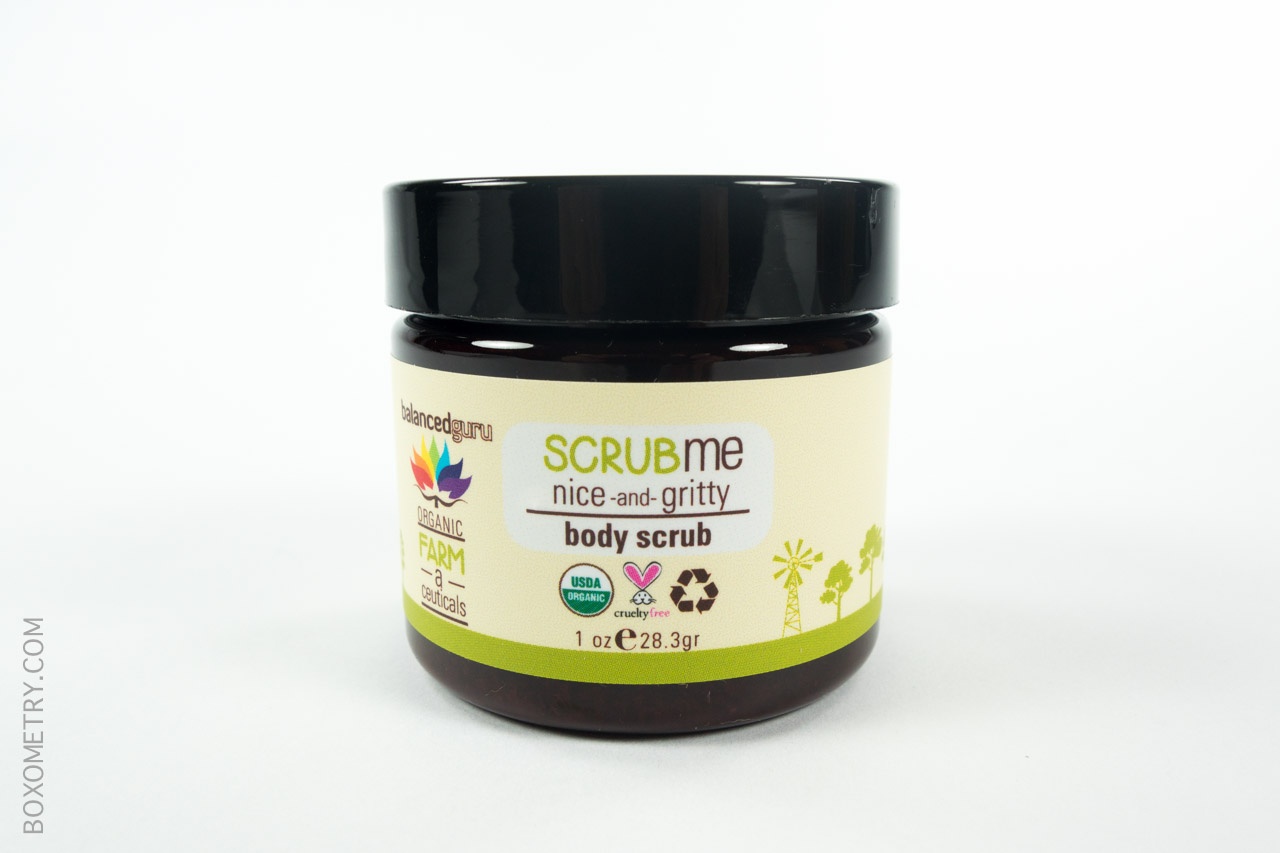 Product: Scrub Me Nice and Gritty Body Scrub (1 oz)
Retail Value: $2.87
I received this scrub in another subscription box before. The scent is a little strong straight out of the bottle, but lightens up as you apply it. It reminds me of a strong coffee smell. I don't use body scrubs as often as I like because they make the shower a bit messy. However, I don't mind receiving them since it's handy to have a stash.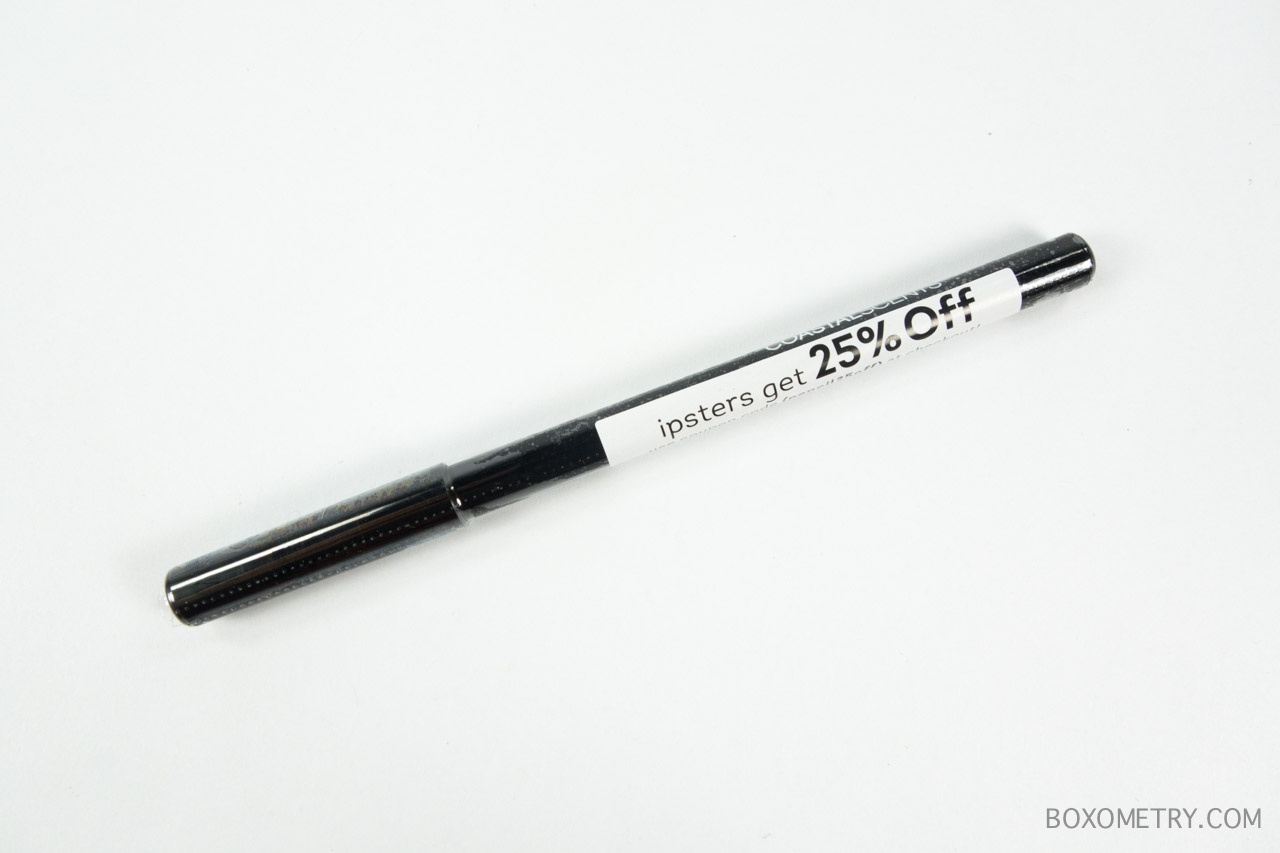 Product: Coastal Scents Xpress Line Eye Pencil
Retail Value: $2.95 (Full Size)
This is your typical eyeliner pencil. It comes with a coupon for Ipsters (pencil25off to get 25% off during checkout, expires December 8, 2015).
Final Thoughts: My favorite item from this month's Ipsy glam bag is the face serum. I was excited about the gel effect nail lacquer initially but it contains too much chemicals. Overall, I am still happy with most of the products. I do want to point out that the value for this month is around $35, which is lower than the advertised value of $50 (for a second time in a row). I've been pretty impressed with the value for a while until more recently. I hope Ipsy steps up a bit.