Conscious Box (Gluten-Free)
$9.95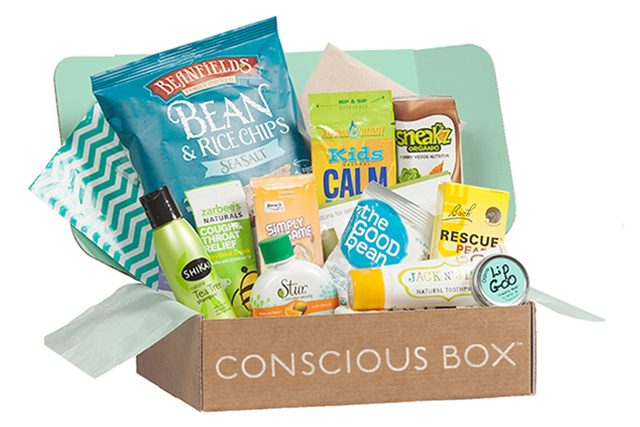 Subscribe Now »
Conscious Box is a monthly health subscription focused on natural goods like snacks, beauty, and cleaning products. Products they include contain all natural ingredients and zero GMOs. Conscious Box aim to support sustainable, fair trade businesses.
You can customize your subscription by choosing a box type: Taster or Plus. The Taster offers a nice, monthly sampling of natural goodies. The Plus is the enhanced experience – with more full-size and premium products. Both come in three varieties: Classic, Vegan and Gluten-Free.

After becoming a member, you can earn points from rating products you receive in your monthly box. Points can be used to redeem products from their online shop.
Box Details
Price
Taster
Monthly: $9.95 Per Month
3-Month: $8.95 Per Month
6-Month: $7.95 Per Month
Annual: $6.95 Per Month

Plus
Monthly: $19.95 Per Month
3-Month: $18.95 Per Month
6-Month: $17.95 Per Month
Annual: $16.95 Per Month
You May Also Like