Citrus Lane started allowing customization on one of the featured items in the monthly boxes for a couple of months now. They usually send out an email notification giving subscribers a limited amount of days to make the selection. I got busy this month and completely forgot to do it. I'm not sure exactly which item was customizable since the link had expired and it no longer showed the product. If you are subscribed to Citrus Lane, watch out for those emails!
Subscription: Citrus Lane
What's Included: 4-5 toys, books, snacks, clothes, or toiletries for newborns and kids up to 5 years of age. Sometimes there's even an item for mom.
Price: $29.00 per month with free shipping (or 3-month for $27.00 per month, 6-month for $24.00 per month).
Ships To: US only.
Read more Citrus Lane reviews.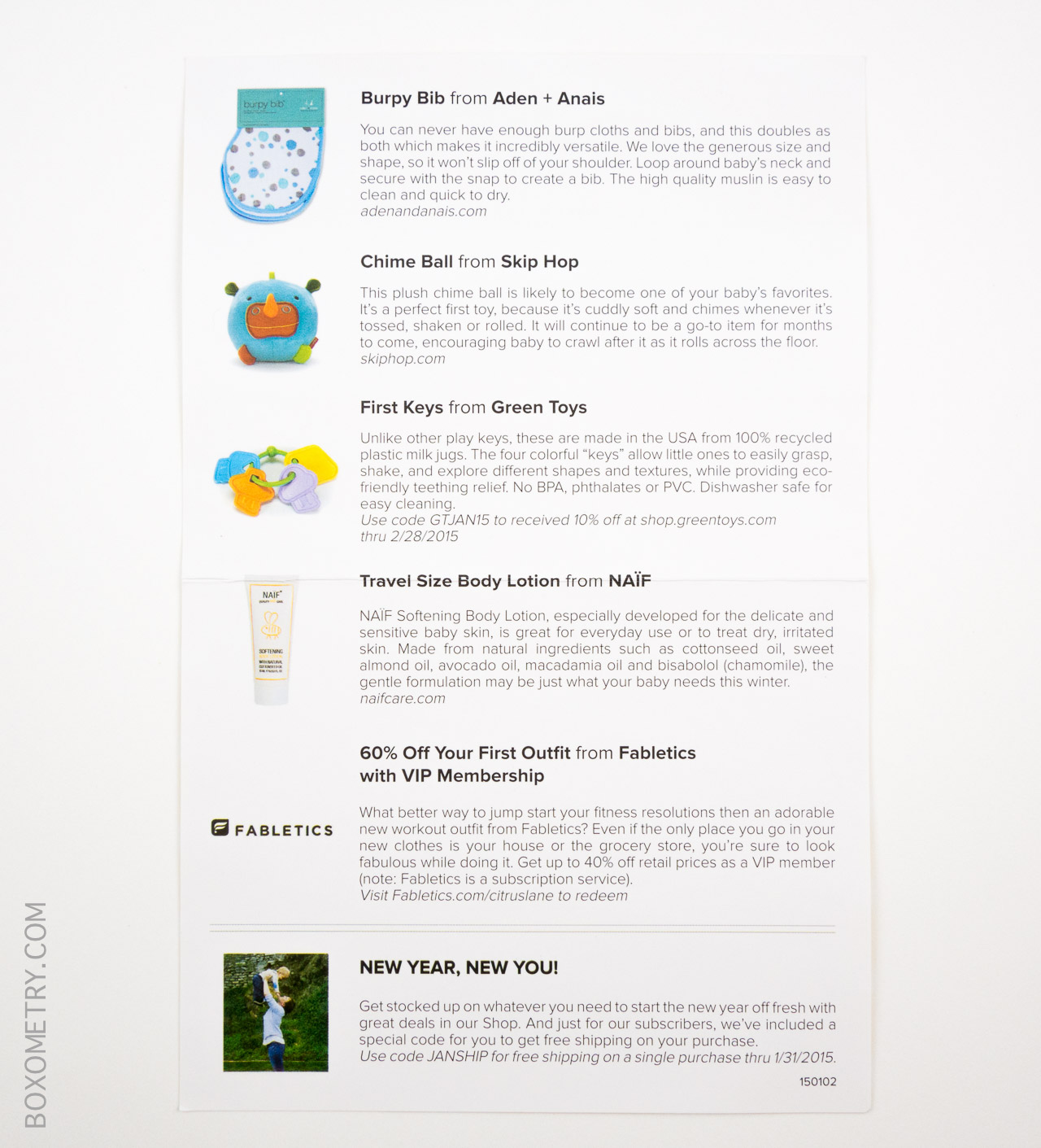 The box comes with a folded card detailing all of the included products. This month's coupons are: promo link for 60% off  first outfit from Fabletics, and free shipping from the Citrus Lane store.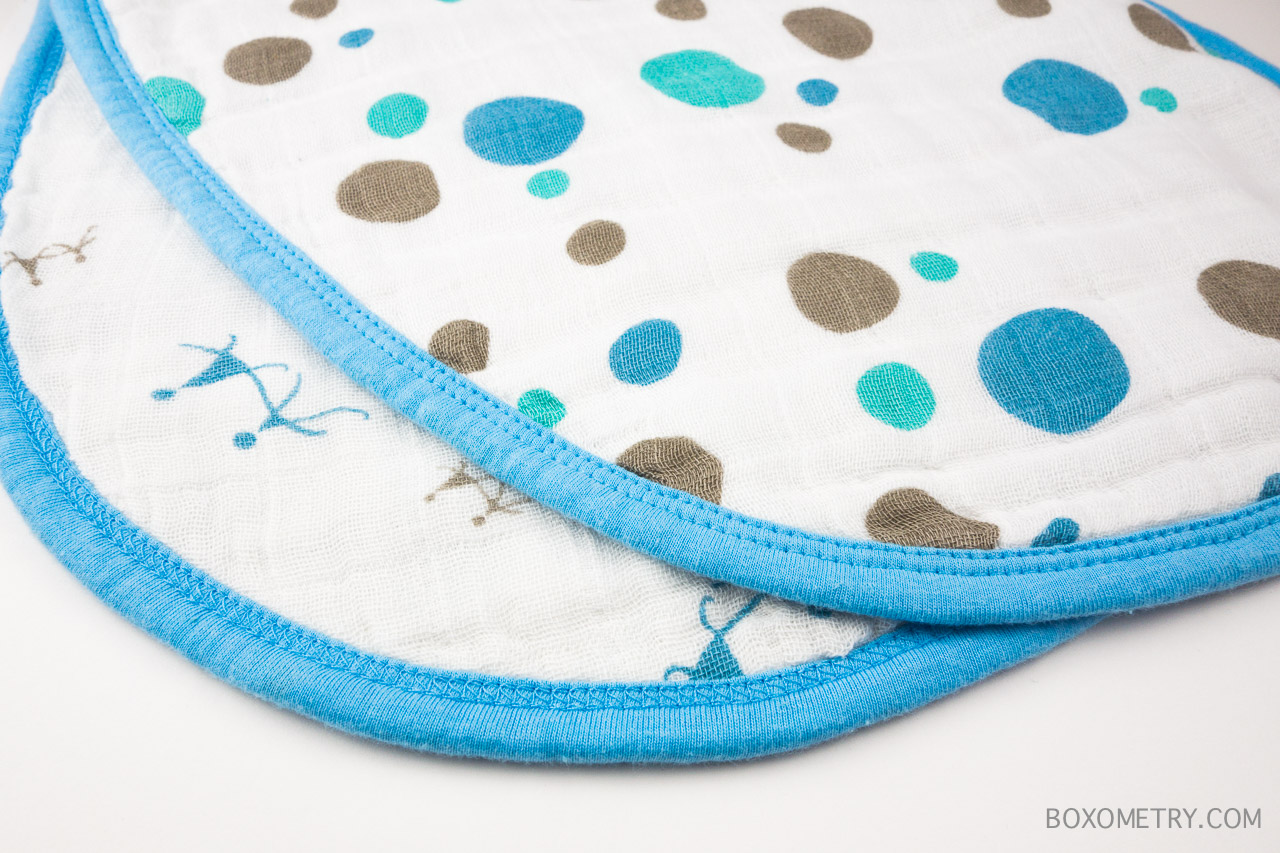 Product: Burpy Bib (Aden + Anais)
Retail Value: $22.00
Most of my son's bibs, crib mattress covers, and swaddle blankets are from Aden + Anais. I love their products, so I am very happy to receive more. Although my little guy doesn't use burpy cloths anymore, this one doubles as a bib. To use, you just need to loop it around the baby's neck and secure with the snap.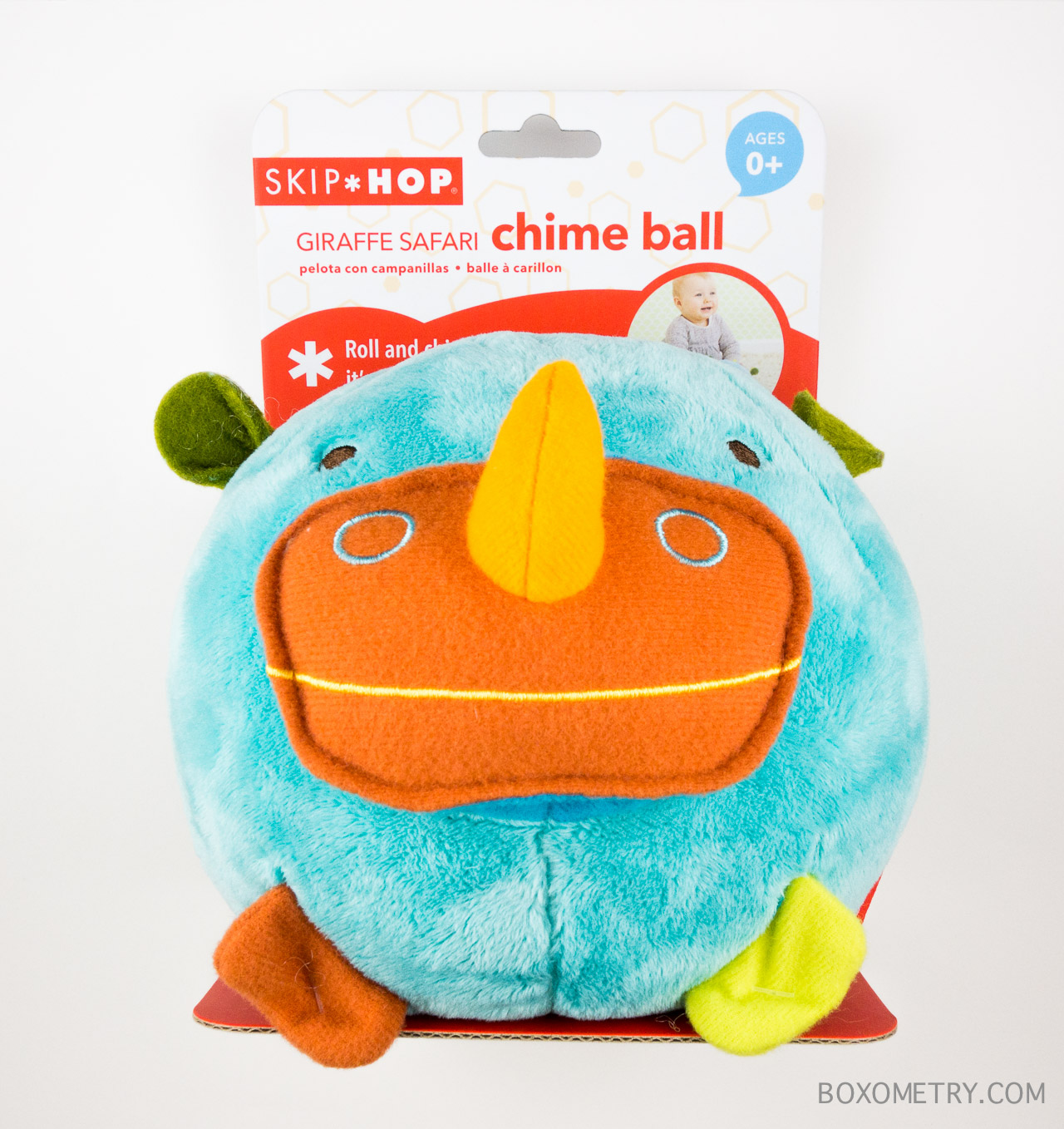 Product: Chime Ball (Skip Hop)
Retail Value: $10.00
This is the second time I received a Skip Hop chime ball from Citrus Lane. Last time I was able to pick which animal I wanted. However, my son rarely plays with it, so I'll probably gift this one.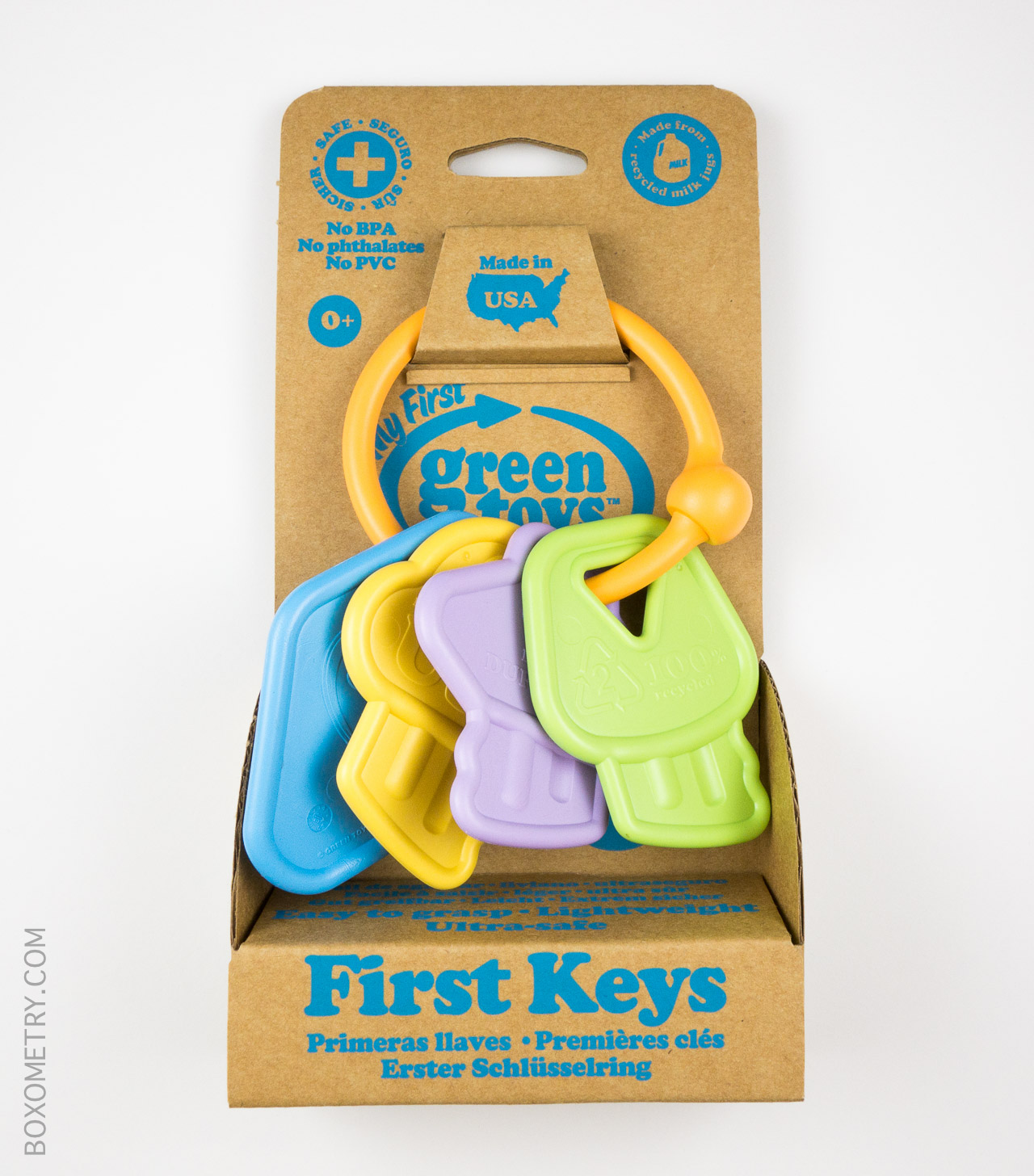 Product: First Keys (Green Toys)
Retail Value: $7.99
I seem to be receiving a lot of familiar brands this month. Green Toys is an eco-friendly company that makes baby and toddler toys and tableware. These teething keys are made from food-safe, 100% recycled milk jugs which help conserve energy and reduce greenhouse gas emissions. I own three other similar teething toys from Green Toys thanks to Citrus Lane, so I will gift this one as well.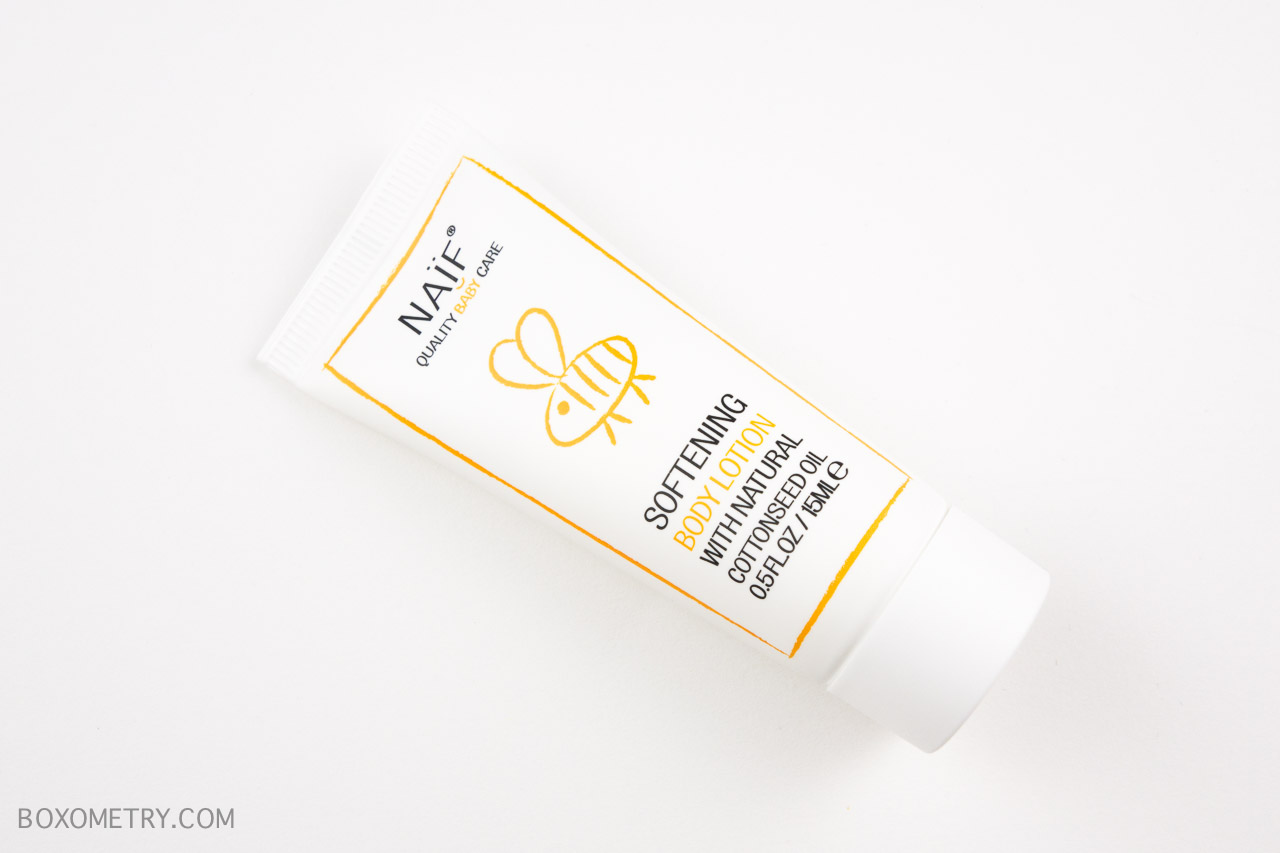 Product: Softening Body Lotion (NAIF) - 0.5 oz
Retail Value: $1.18
The NAIF brand is from the Netherlands. I've seen the name before, but have never tried their products. According to the card, this softening body lotion is especially formulated for baby's delicate and sensitive skin. It can be used everyday or to treat dry and irritated skin. It smells really good, but also makes me a little worried. I read the label and of course 'fragrance' is part of the ingredients list. I'm discouraged from using this on my baby since he has skin allergies. Too many companies use fragrance as an umbrella term to cover ingredients they do not want disclosed. I'll probably just use this little sampler up myself.
Final Thoughts: The total retail value of this box is about $41.17. The teether and burpy bib are useful, but I don't need another chime ball. I think the sheep chime ball I selected a couple of months ago is a lot cuter. Not sure if it's just me, but the items in my boxes are getting a bit repetitive. Although I can try to use everything, I would have preferred some more variety month over month so I can test out different toys or brands. I will most likely gift half of the items in this box since they are repeats from past boxes. Perhaps it's time to change the age preference so I can start receiving other types of products.