Nerd Block is a monthly geeks and gamers subscription box. Every box includes a custom t-shirt along with 4-6 nerdy toys and collectibles. I signed up as soon as I found out that May's theme is anime which is cleverly titled Ani-May. I've been reading manga since I was 10 and watching anime on and off all these years. Now as a subscription box addict, I was not going to miss an anime themed box! Please note that Nerd Block has a couple of different subscription boxes available. This specific review is for the classic Nerd Block box.
Since Nerd Block is based in Canada, shipping took a while. My May box arrived the first week of June, so I expect the next box to be delayed as well. Shipping time may vary depending on your location though. I noticed that my package came from New York, and I'm on the West Coast, which explains the days it took to come here.
Subscription: Nerd Block
Category: Geeks and Gamers
What's Included: Exclusive t-shirt with 4-6 nerdy toys and collectibles from various genres to appeal to everyone from video game and movie fanatics, to toy and comic collectors.
Price: $19.99 per month (or 3-month for $17.99 per month, 6-month for $16.99 per month or annual subscription for $15.99 per month).
Ships To: US for $9.50, Canada for 8.75, or Worldwide for $12.50.
Read more Nerd Block Classic reviews.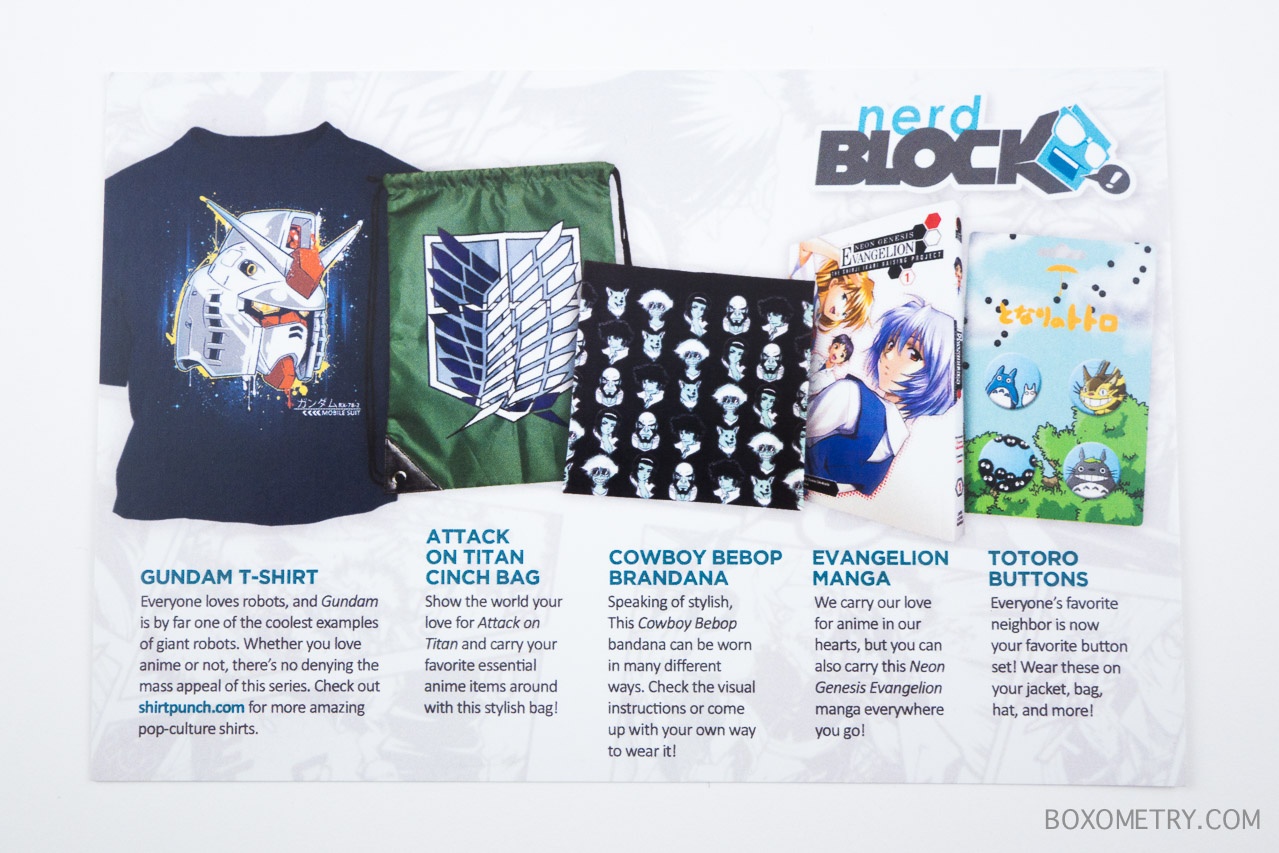 The box includes a double-sided card detailing all of the included items.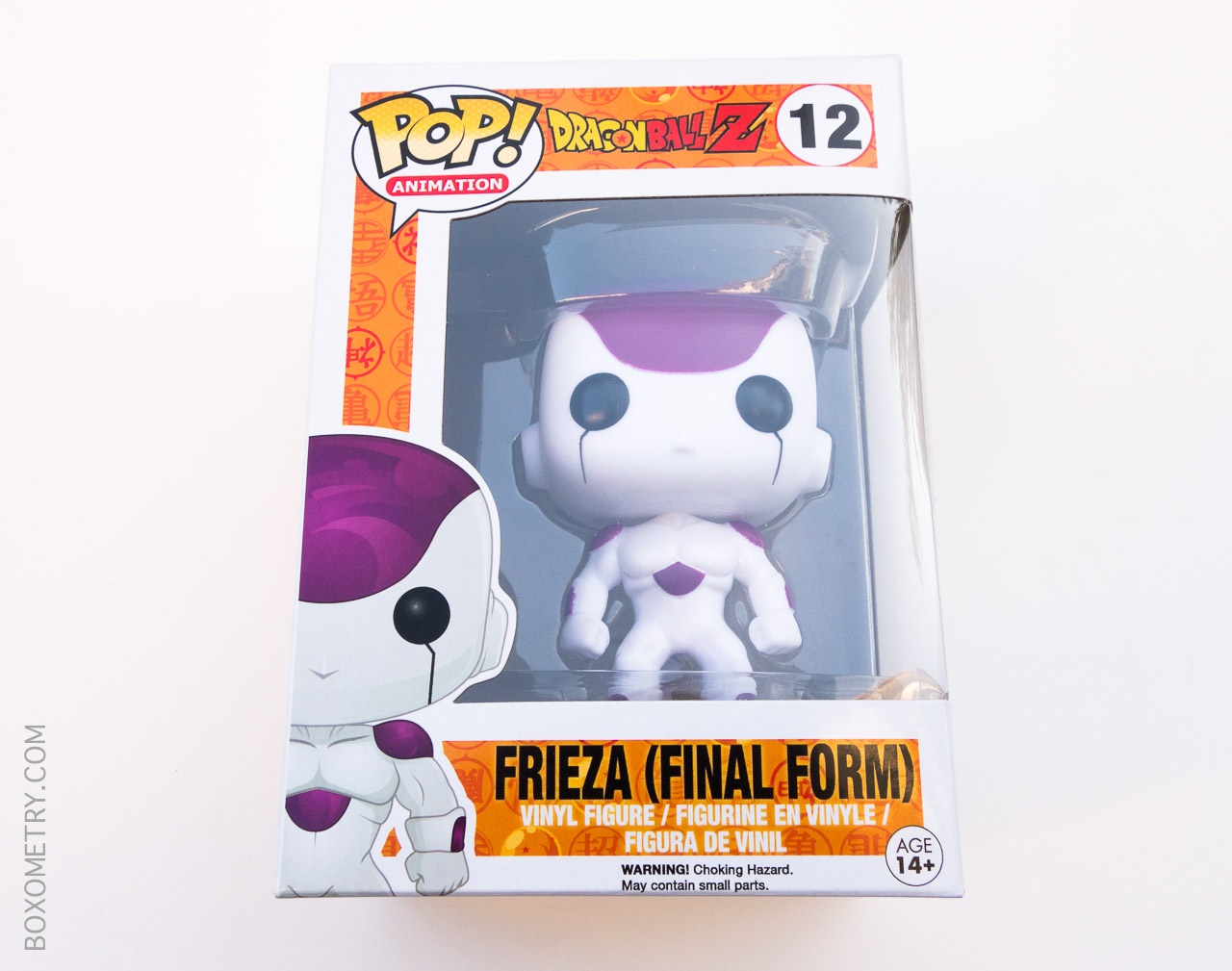 Product: Dragonball Z Frieza Vinyl Figure (Funko POP! Animation)
Retail Value: $9.99
Dragonball is a classic shounen Japanese manga and anime series. Frieza is a major villain in the manga as well as the Dragonball Z anime. He is a galactic emperor who is feared for his ruthlessness and power. However, this FUNKO figure makes Frieza super cute and features him in his final form. The figure stands about 3.75" tall and has a rotating head.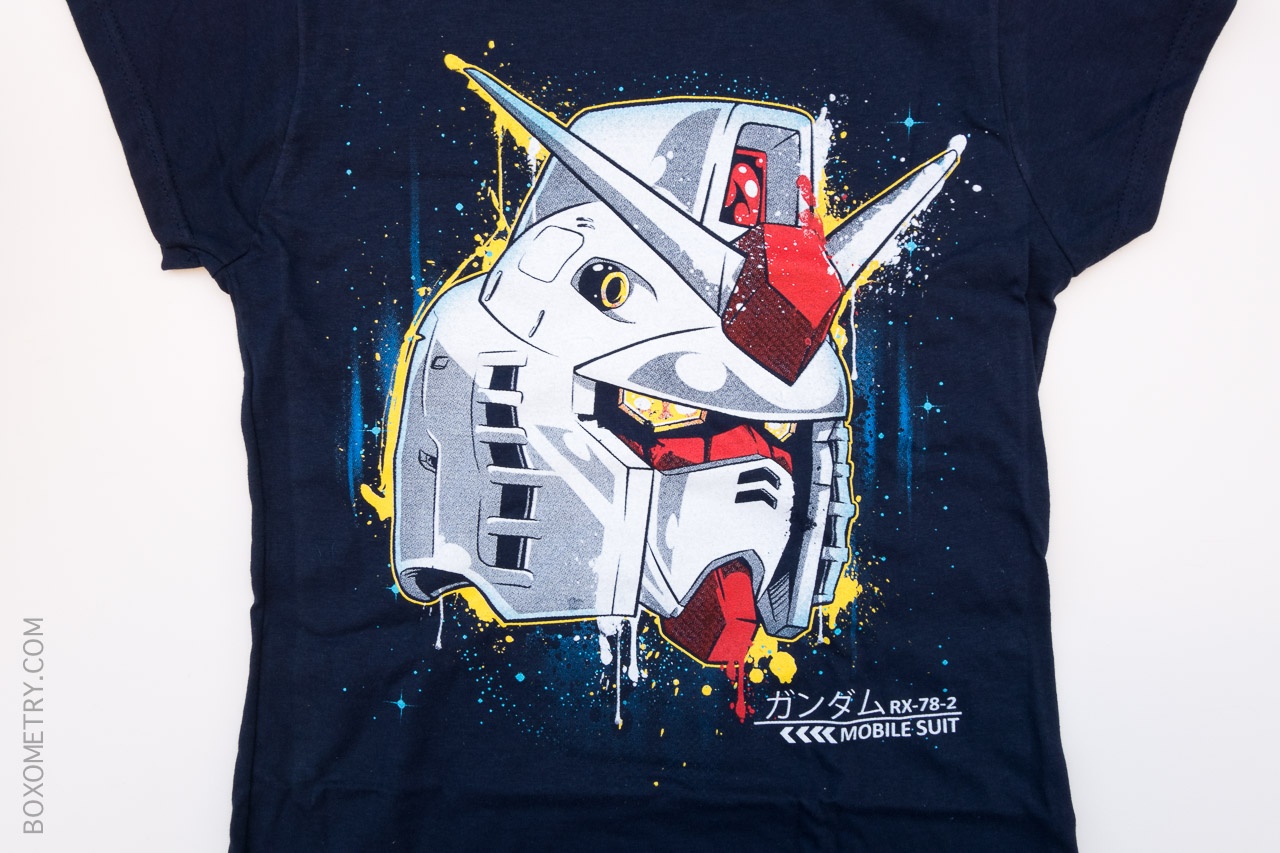 Product: Exclusive Gundam T-Shirt (Shirt Punch)
Retail Value: $10.00
Seeing the Gundam t-shirt reminds me of our trip to Japan, and taking photos of the life-size Gundam. Like Dragonball, most anime fans are familiar with Gundam. This t-shirt is exclusive to Nerd Block, made by Shirt Punch. The t-shirt came in my size, sorry hubs.
Product: Exclusive Attack on Titan Cinch Bag
Retail Value: $14.50
If you are not familiar, Attack on Titan is a newer shounen anime and manga relative to Dragonball and Gundam. The story is about humanity living inside cities surrounded by enormous walls as defense against the Titans. These Titans are giant humanoid creatures that eat humans seemingly without reason. This Attack on Titan bag is exclusive to Nerd Block. The price is estimated based on a similar cinch bag I found on Hot Topic. I like the simple design, and the bag is well made.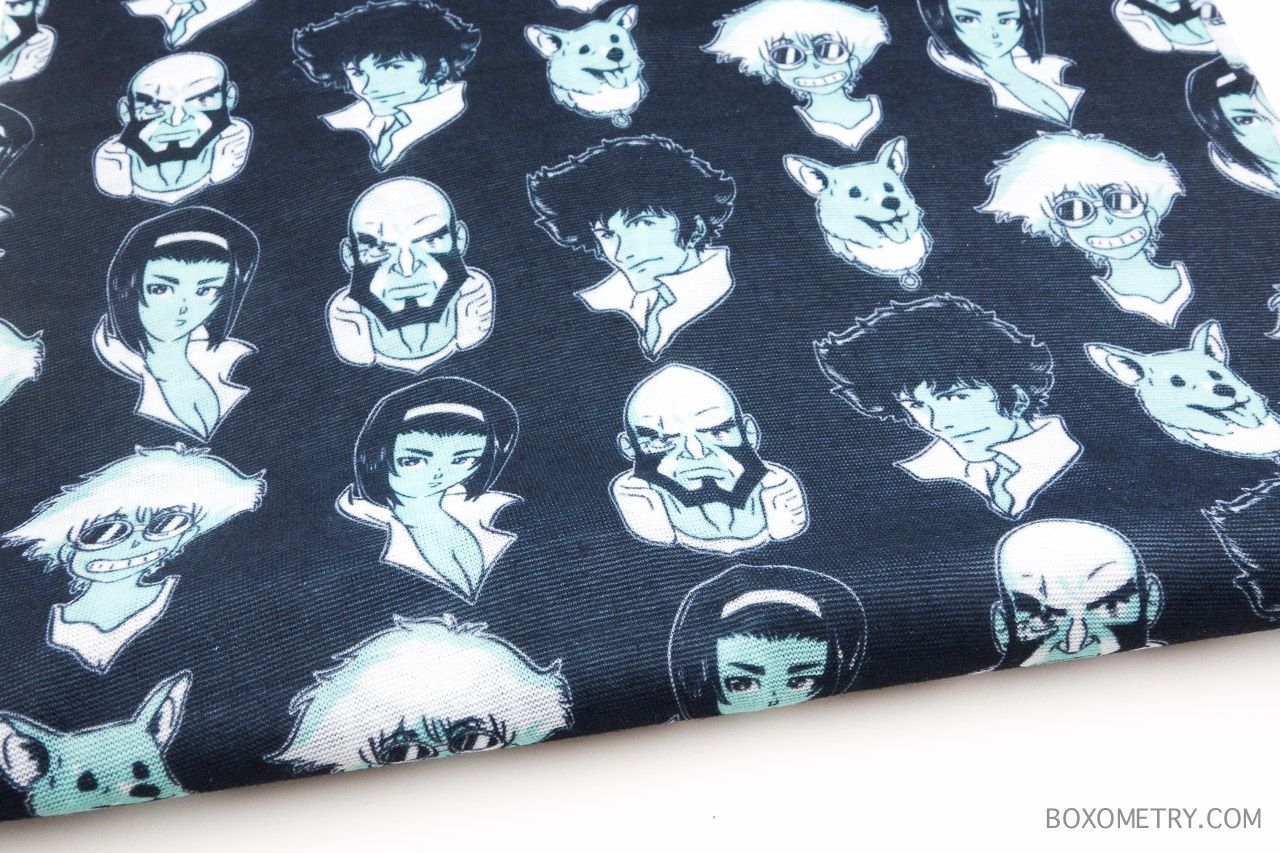 Product: Exclusive Cowboy Bebop Bandana
Retail Value: $1.00
The Cowboy Bebop bandana features Spike, Faye, Jet, Edward, and my favorite corgi, Ein. I really like the print. Unfortunately, the edges of the bandana looks like it was cut by a five year old. The print is fine but the finishing quality is terrible. I might have paid $1 for it because I actually like the pattern. Unfortunately I can't give it a better estimated value due to the poor workmanship.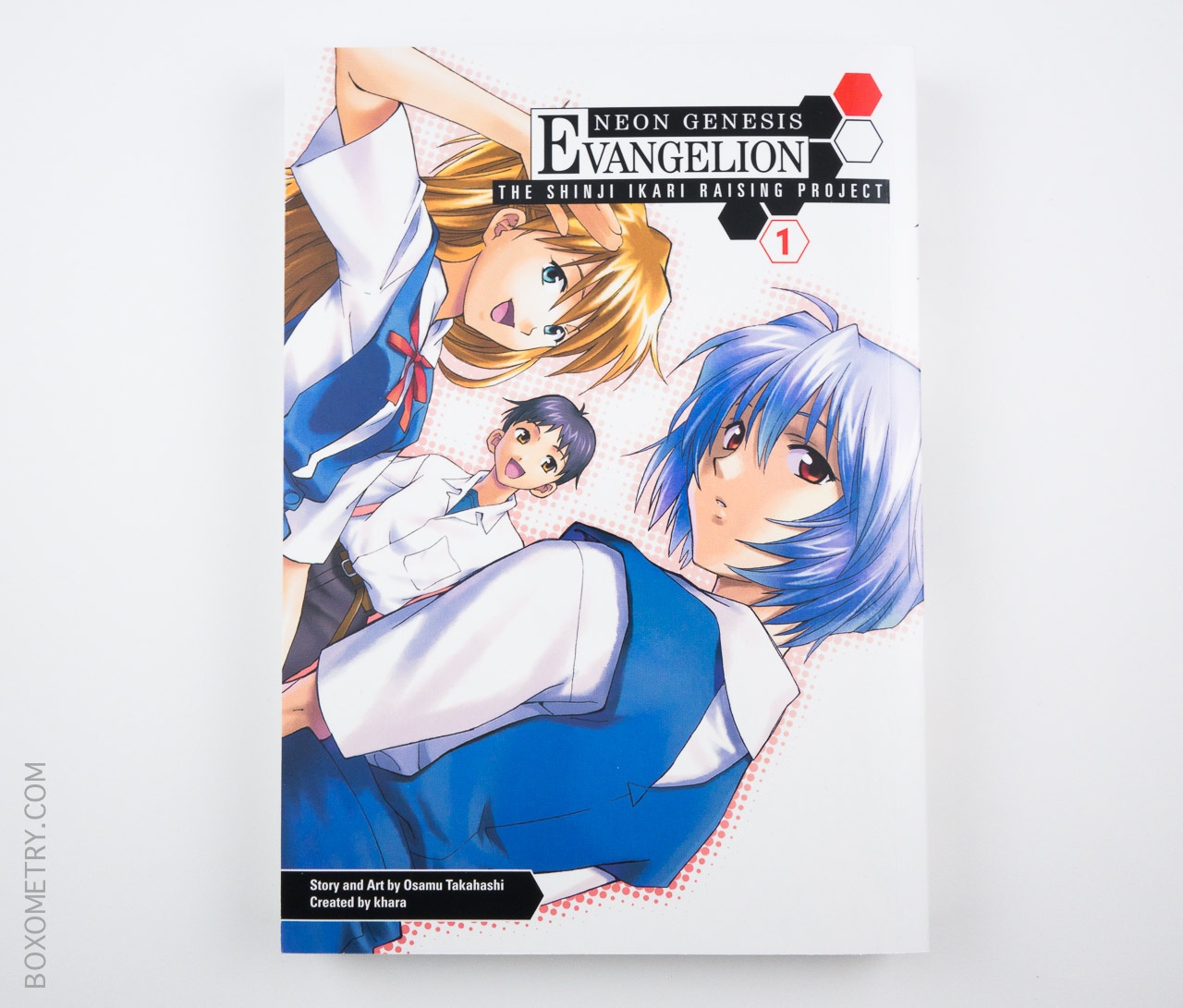 Product: Neon Genesis Evangelion: The Shinji Ikari Raising Project, Vol. 1 (Dark Horse Manga)
Retail Value: $9.99
I don't think anyone that love anime or manga have not heard of Neon Genesis Evangelion, even if they never watched the show or read the books. For those who are not familiar, this is not Sadamoto Yushiyuki's "Neon Genesis Evangelion" published by VIZ Media, or Fumino Hayashi's "Neon Genesis Evangelion: Angelic Days" published by ADV Manga. This is pretty much a romantic comedy based on the main characters of the Evangelion franchise: Rei, Asuka, and Shinji. It's sort of like an alternative universe. Here's a description from the book:
Based on the alternate world glimpsed in the final episode of the famous 'Neon Genesis Evangelion' TV series, 'The Shinji Ikari Raising Project' explores Evangelion's famous characters through love, comedy, and a new set of mysteries!
I'm glad Nerd Block included this version since they can assume that any Evangelion fans would most likely already own the original manga series.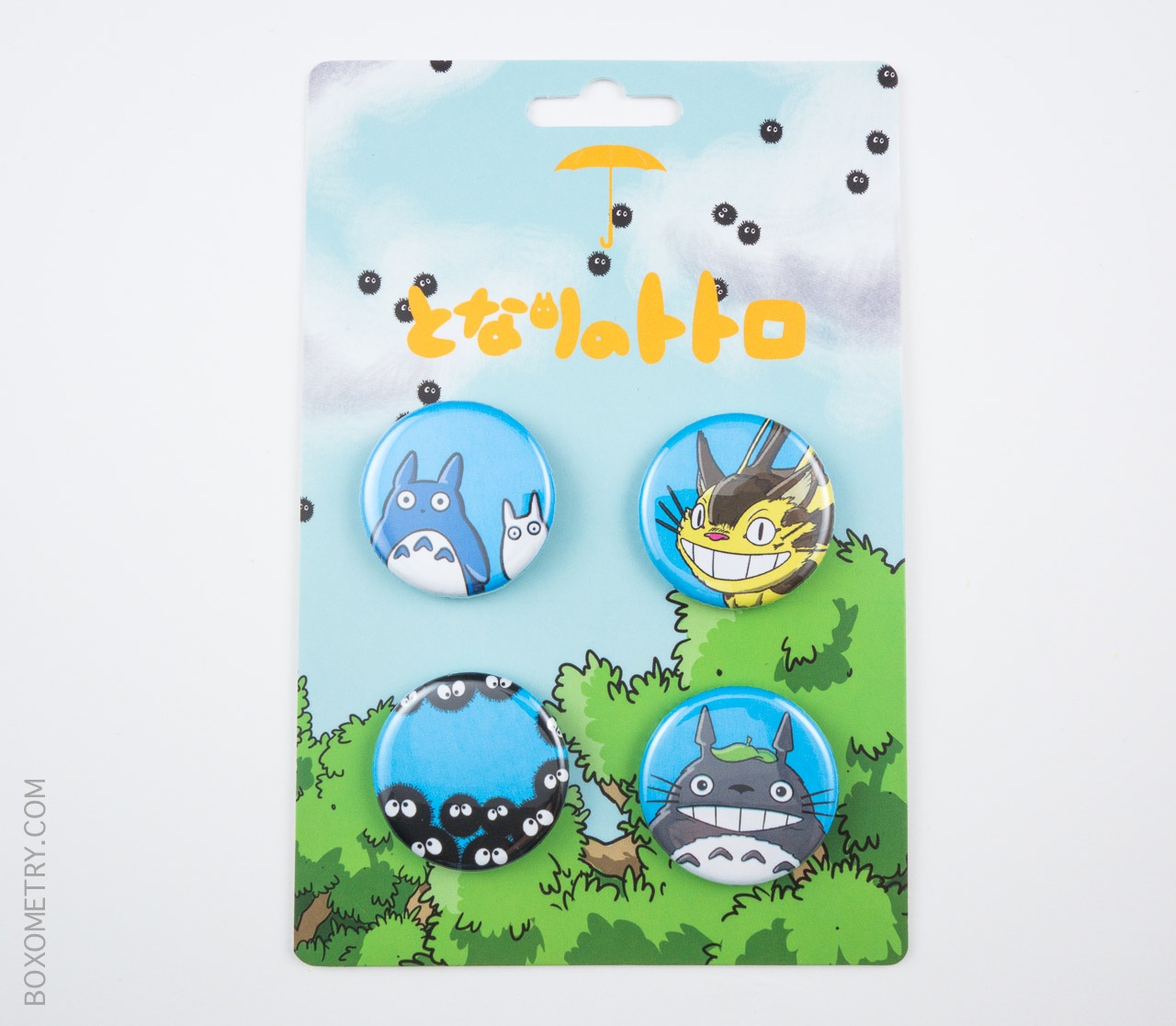 Product: Exclusive My Neighbor Totoro Set of 4 Pins
Retail Value: $5.00
I love these Totoro pins! I watched a lot of the Studio Ghibli animations, and bought most of them on blu-ray after they were released by Disney (I'm super happy there's the option for the subbed version). This is another item that reminded me of Japan. I absolutely loved the Studio Ghibli Museum located in Mitaka, Tokyo. When our little guy is old enough, we are definitely taking him there.
Final Thoughts: Nerd Block went the safe route and included merchandize from older but popular Japanese anime series. It is pretty clear that this subscription is geared towards the male population since none of the shoujo series are represented. I would have loved to see a Sailor Moon product since its launch about 18 years ago was a catalyst to anime's popularity in the states. The value is pretty decent since I paid about $30 (with shipping). Overall, this box is well curated in terms of product variety and having some of the most well received anime titles. It was probably the best option as people may not like or know some of the more obscure anime shows.