Kairos is a lifestyle subscription box. Each month, they send 3-5 surprise products from a themed curation of accessories, jewelry, stationary, and home decor from independent artists. These items are meant to bring inspiration, loveliness, and creativity.
Subscription: Kairos
Category: Women, Women's Lifestyle
What's Included: 3-5 surprise products from a themed curation of accessories, jewelry, stationary, and home decor.
Price: $30.00 per month. Past boxes are available for $40 as a one-time purchase.
Ships To: US only.
Coupon: Get 50% off your first month with our exclusive coupon code BOXOMETRY50 during checkout.
Read more Kairos reviews.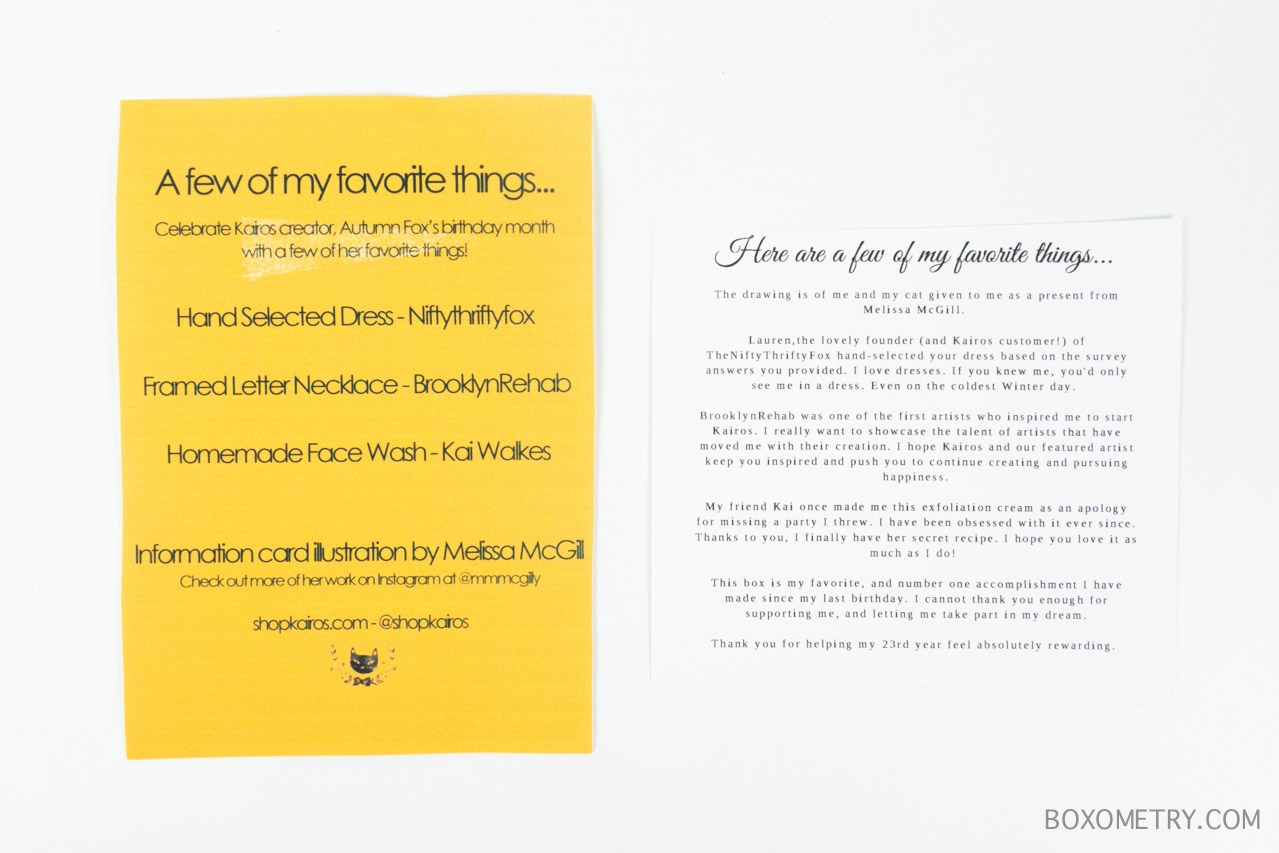 The box comes with a card listing the included products and their makers.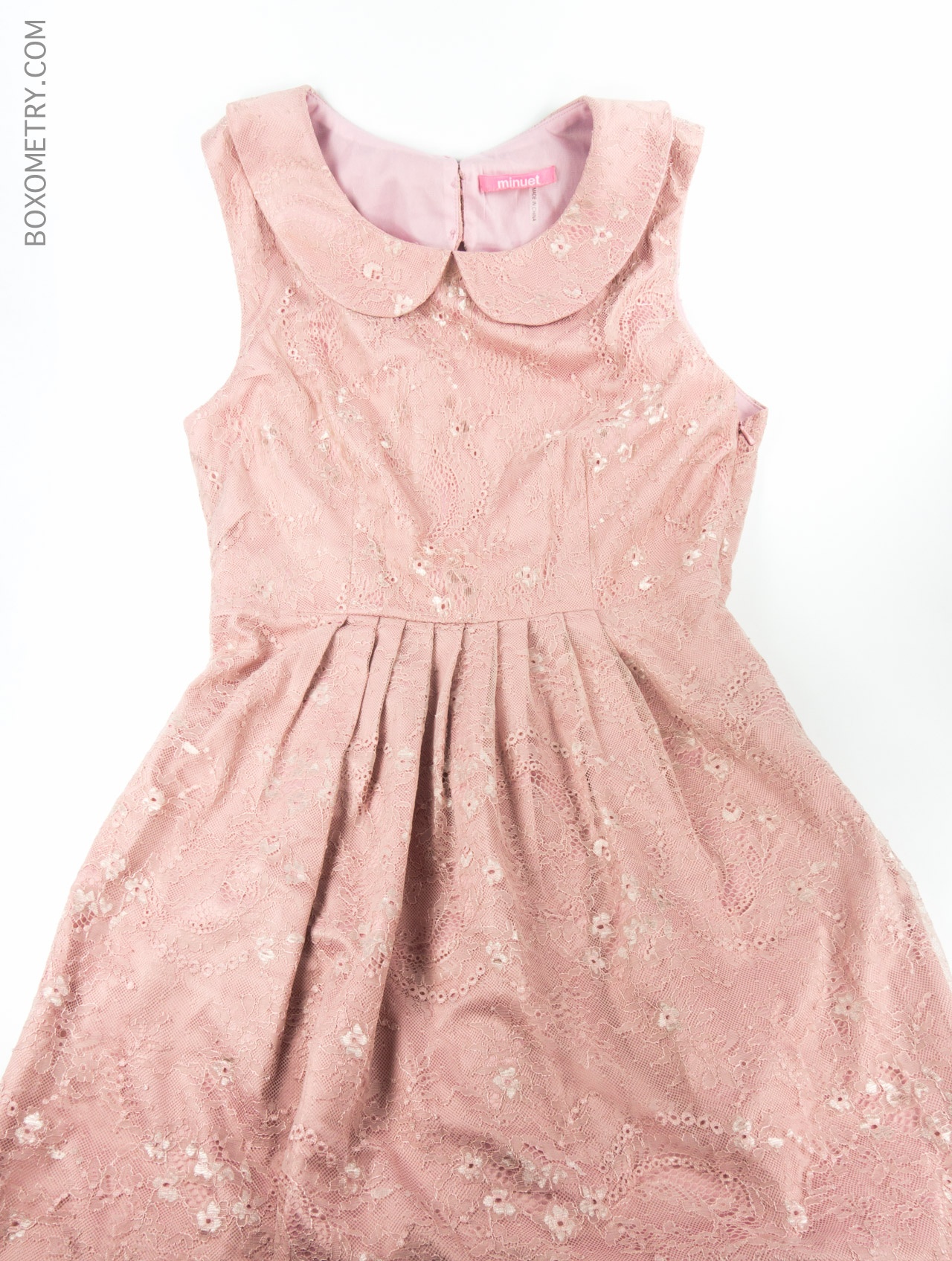 Product: Hand Selected Dress (TheNiftyThriftyFox)
Retail Value: $15.00 (Estimated)
I couldn't find the exact dress on the site since it's hand picked for the Kairos box. The value is based on the price of the dresses in TheNiftyThriftyFox shop. For this particular item, Kairos sent out an email the month before with a survey with a couple of questions. The dress is selected based on your answers. I have to say, I really love this dress! I can't wear it now due to pregnancy, so here's a picture of it.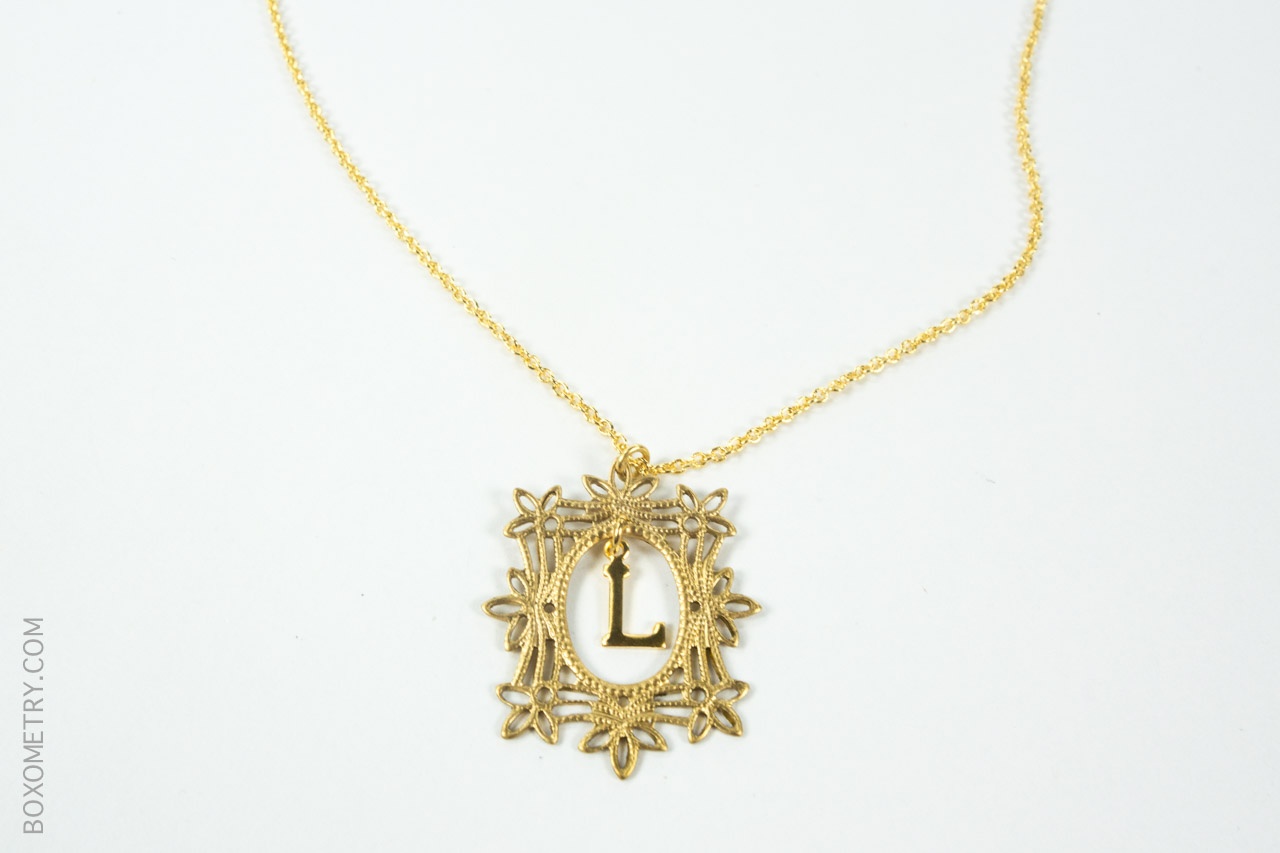 Product: Framed Letter Necklace (BrooklynRehab)
Retail Value: $25.00
This is a lovely necklace with a monogram of my first name. It will go well with the dress, but also other outfits.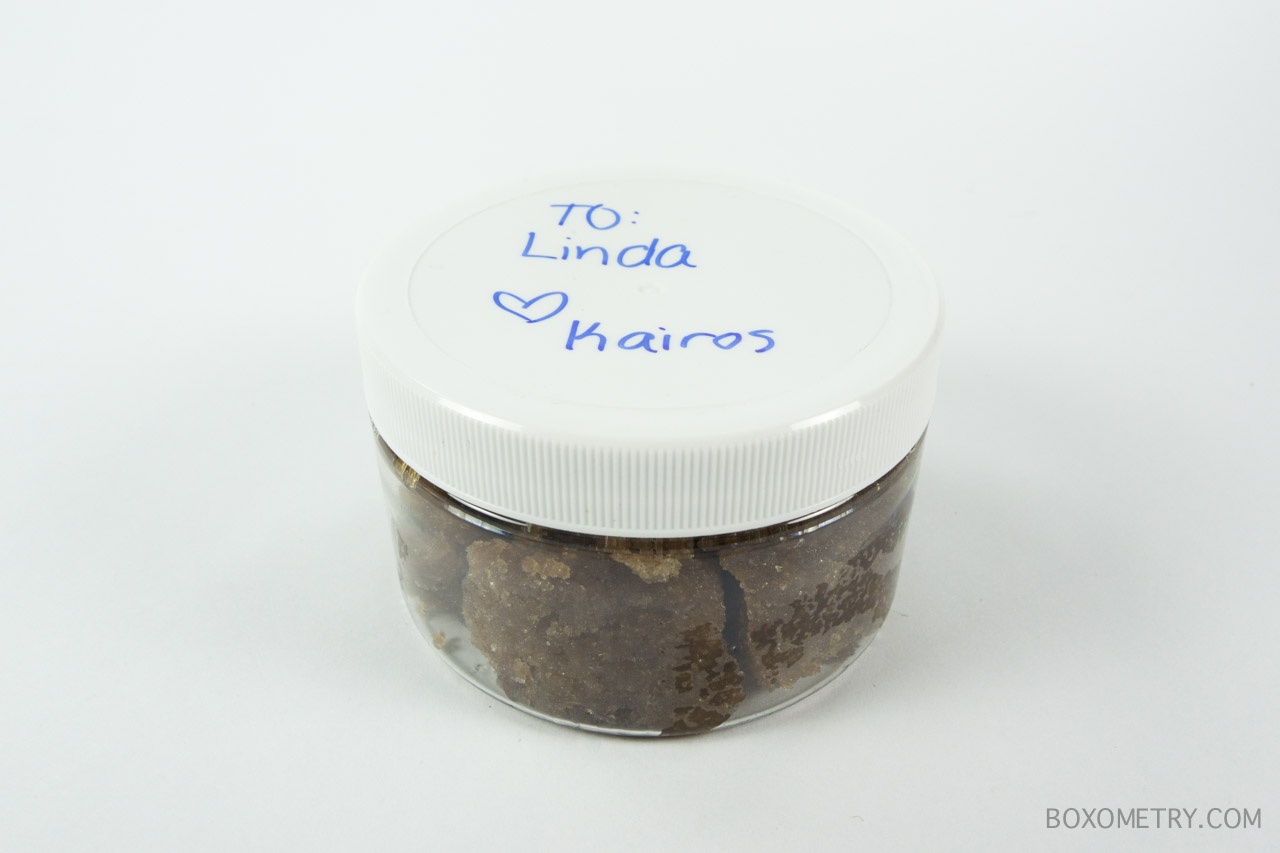 Product: Homemade Face Wash (Kai Walkes)
Retail Value: $10.00 (Estimated)
I love homemade anything! This is an exfoliating cream that was created by the founder's friend. It has a nice scent and cleans the skin well.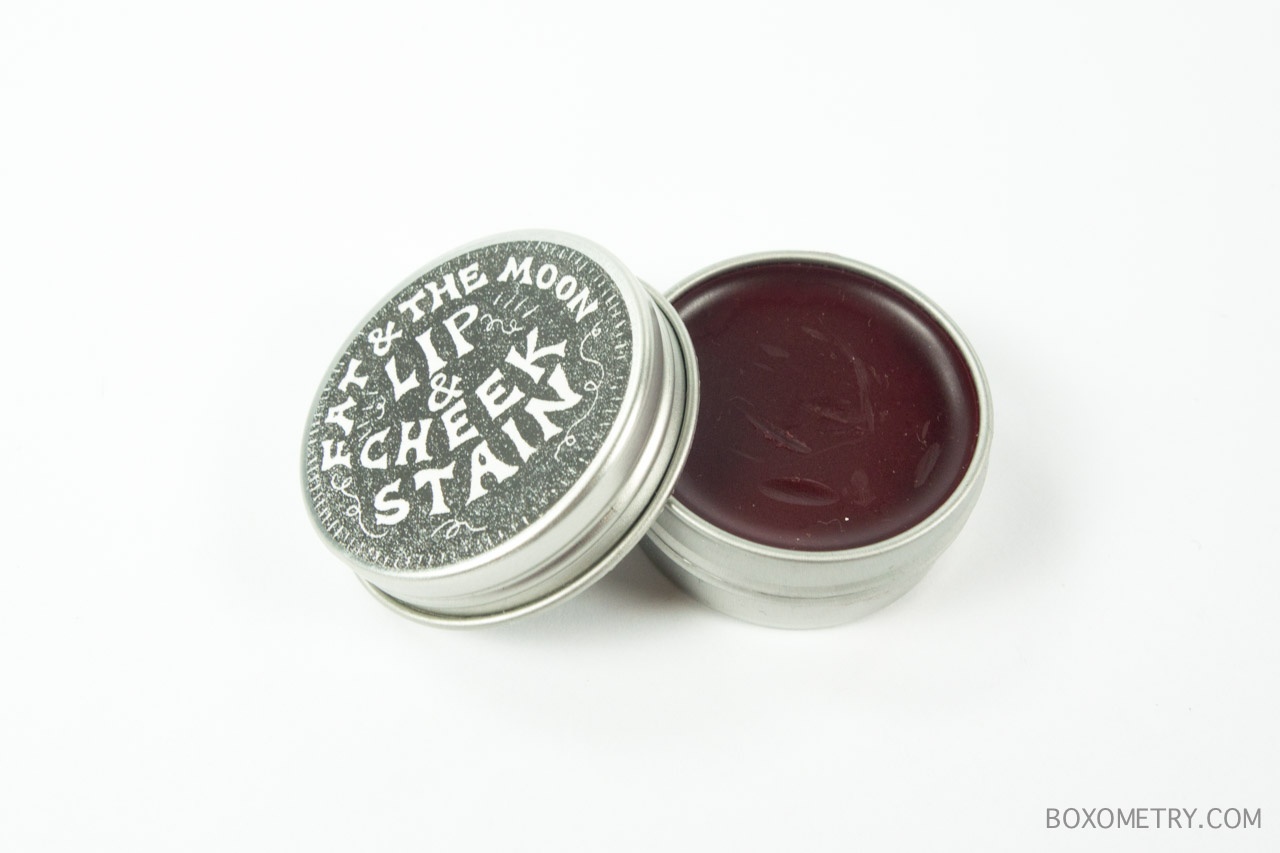 Product: Lip & Cheek Stain (FatandtheMoon)
Retail Value: $12.00
This product was not printed on the information card. It is a nice lip and cheek stain. I don't normally use anything on my cheeks, but I will definitely use it as a lip stain. It has a nice scent that's not too overpowering.
Final Thoughts: October celebrates the Kairos founder's birthday, and this is a special box. I love the customization of the products, and enjoy everything that was included. There's a lot of thought and care put into the curation. This is by far my favorite Kairos box.