Ipsy Glam Bag is a monthly beauty sample subscription service. They usually send about 5 deluxe and full-size items according to your preferences. There's a waitlist when you sign-up. To bypass the waiting period, you'll need to follow instructions and share Ipsy with your social accounts and follow their stylists. The theme for November is "Beauty Blast."
Subscription: Ipsy
Category: Women, Beauty, Makeup
What's Included: 4 to 5 deluxe and full-size beauty products tailored to you in a collectible Glam Bag.
Price: $10 per month or $110 per year (which equals one month free).
Ships To: US and Canada (add $4.95 for shipping to Canada).
Read more Ipsy reviews.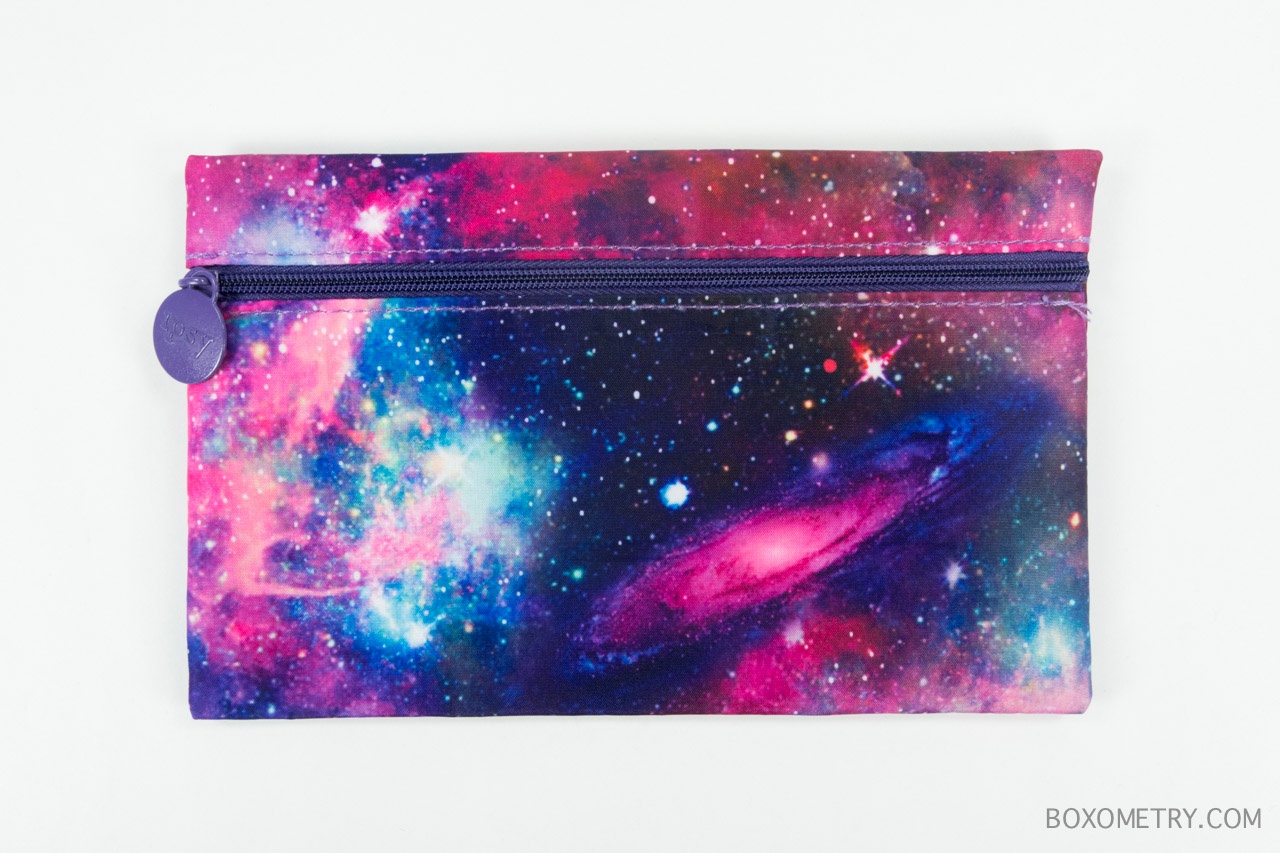 This month's glam bag features an imagery of the universe in shades of purples and blues.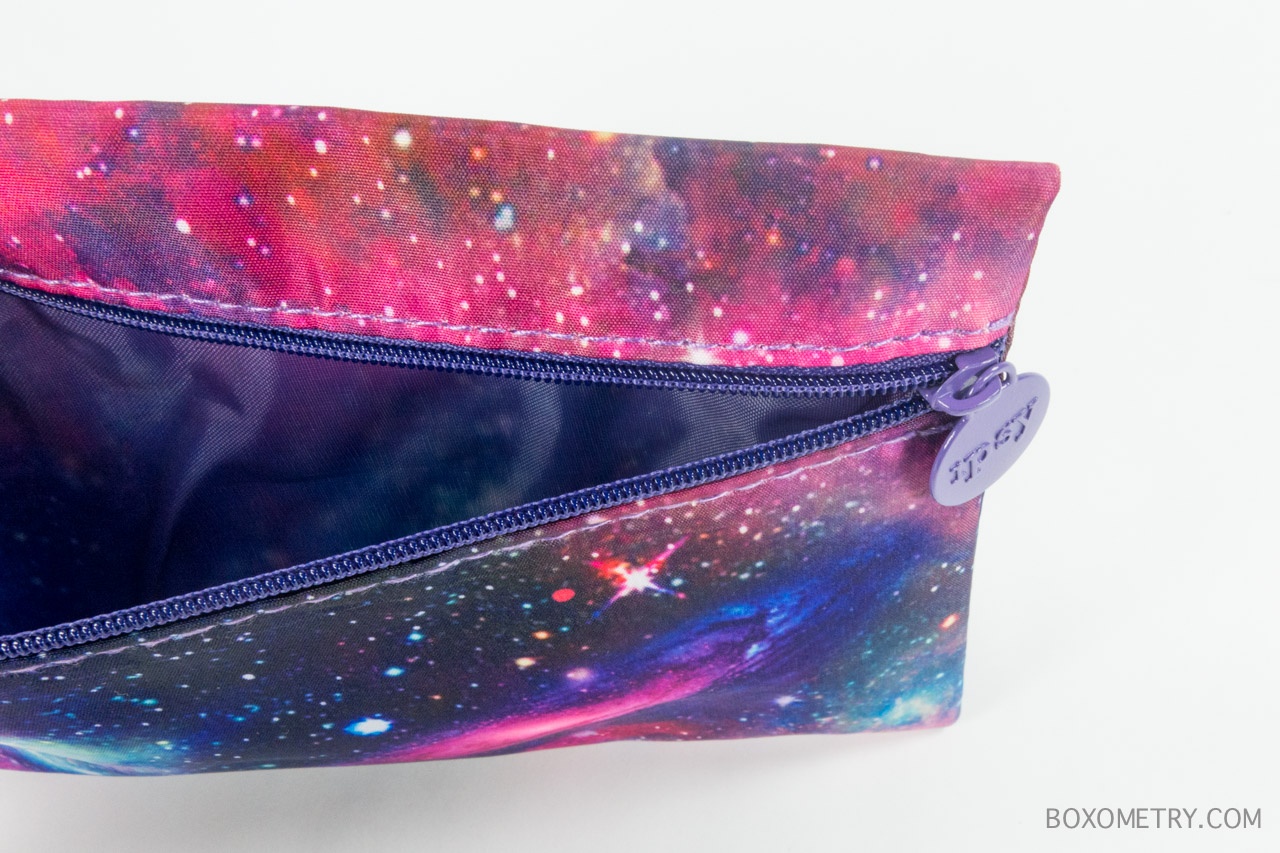 Here's a closer look at the zipper and inside.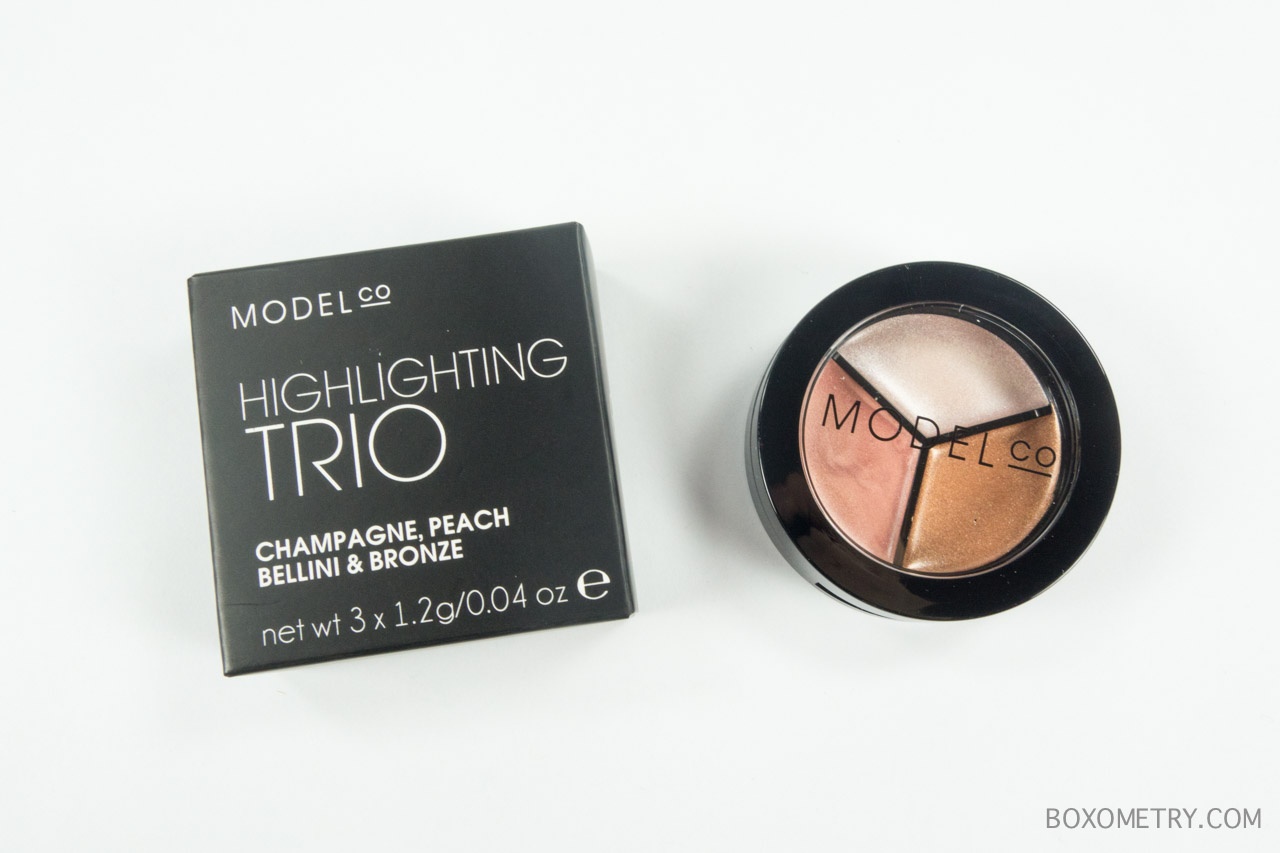 Product: ModelCo Highlighting Trio
Retail Value: $22.00 (Full Size)
I don't use highlighters often, but I do like the results I get from them. I'm pleasantly surprised Ipsy included a full size version of this new highlighting trio from ModelCo.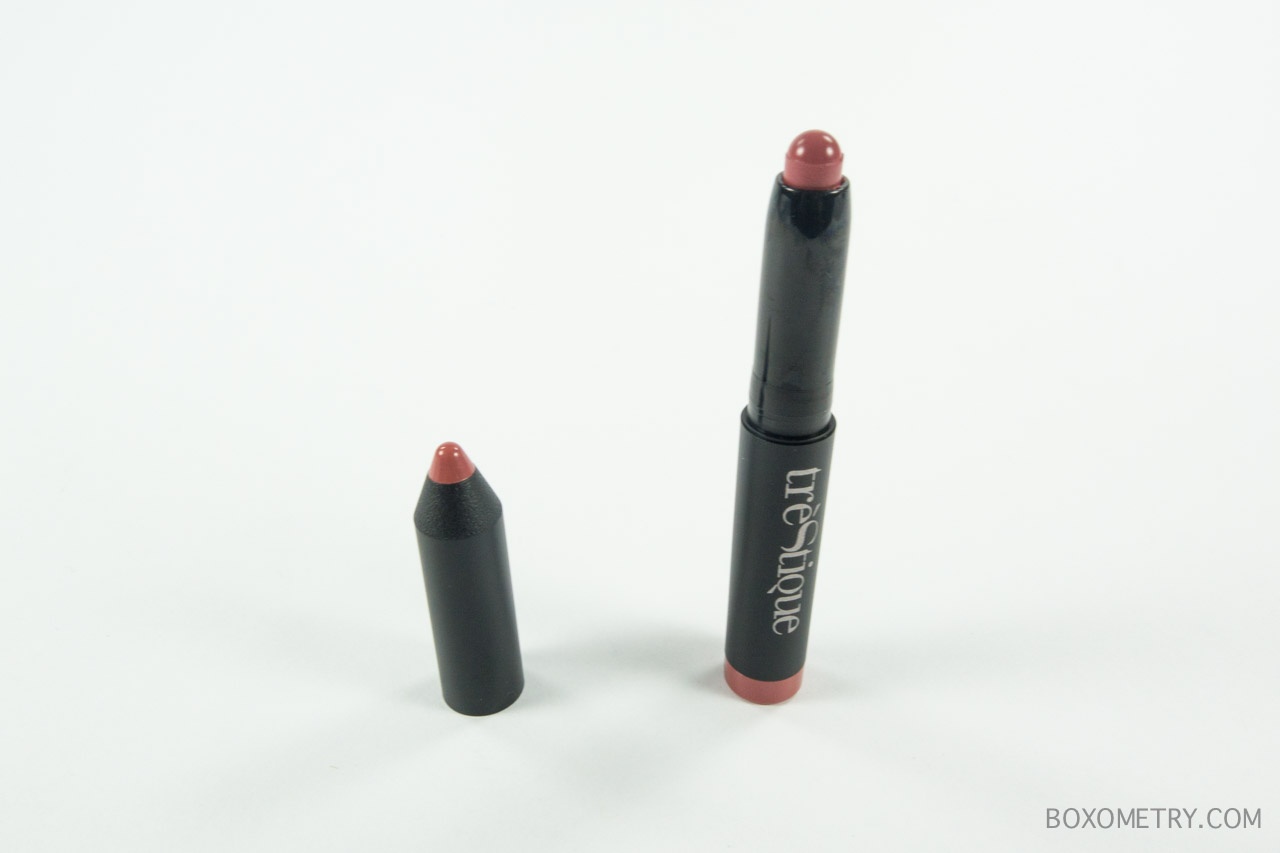 Product: treStiQue Mini Matte Lip Crayon
Retail Value: $12.00
I received a treStiQue from another subscription box before, and was tricked by the cap thinking it had arrived without a lid. The color of this lip crayon is called Florence Fig and works perfectly for me.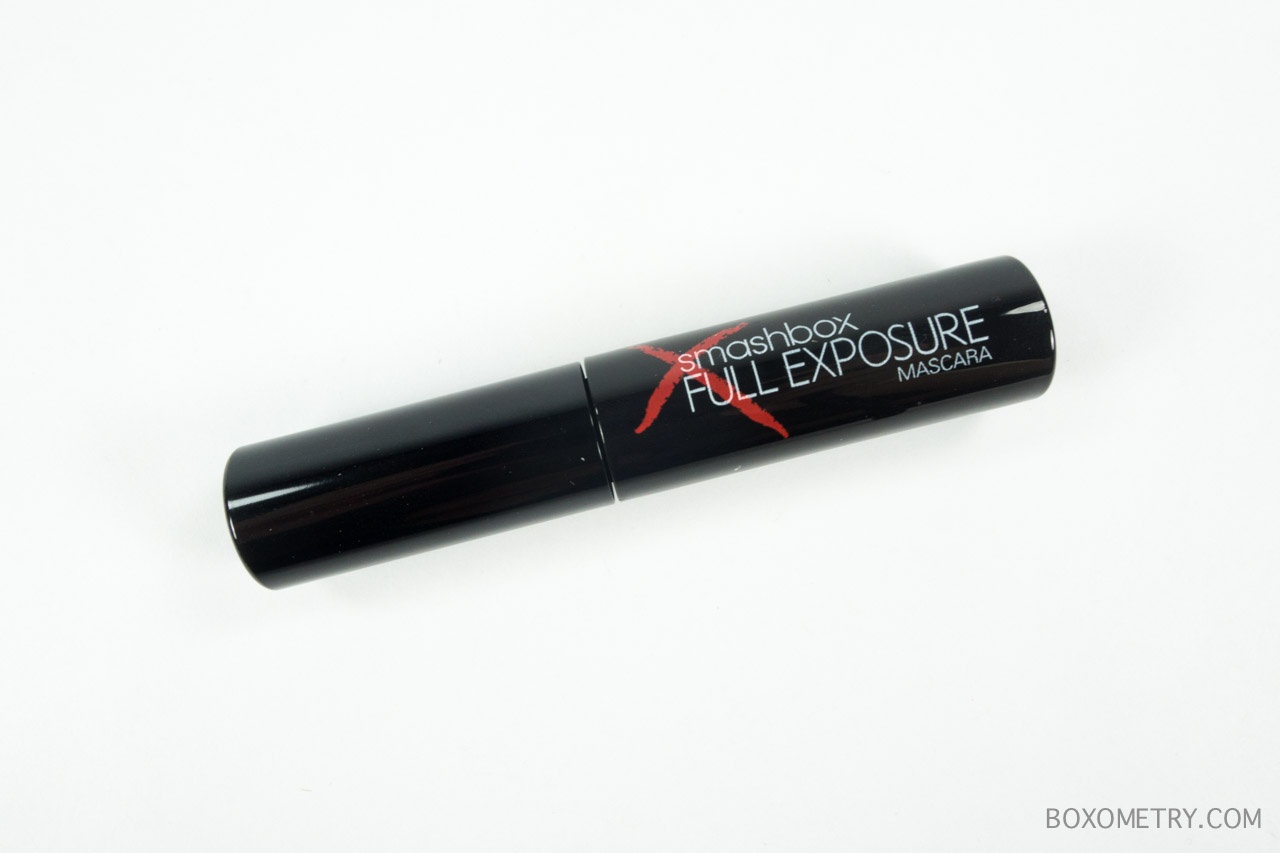 Product: Smashbox Full Exposure Mascara (0.14 oz)
Retail Value: $7.37
This mascara is layerable. You can go lightly for work, and layer it for a night out. Many reviewers compare it to Dior Show, but you can get the Smashbox one for lower price.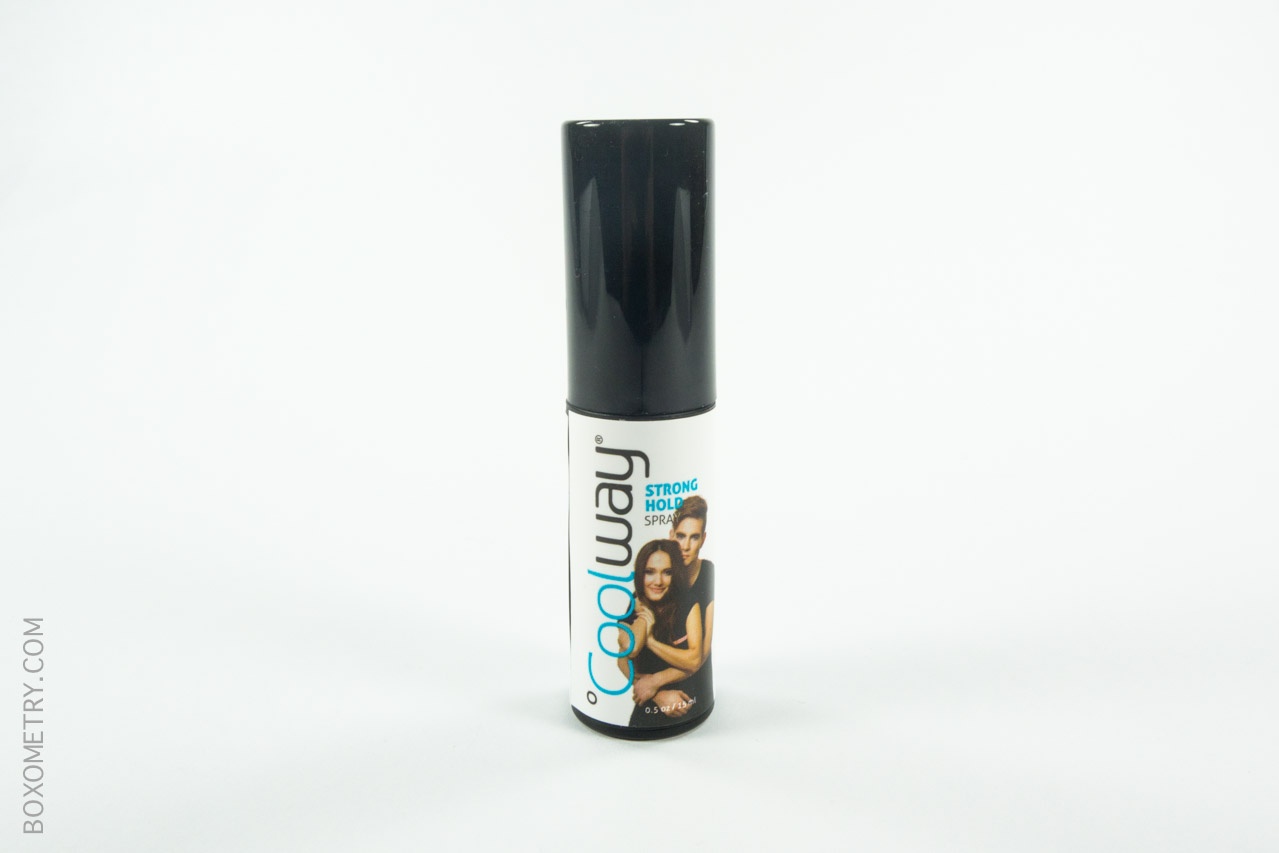 Product: Coolway Strong Hold Spray (0.5 oz)
Retail Value: $3.00
I have a couple of this product from different subscription boxes. I don't really use hair spray much, so it's a miss for me. However, I can give it my mom who does use it more often.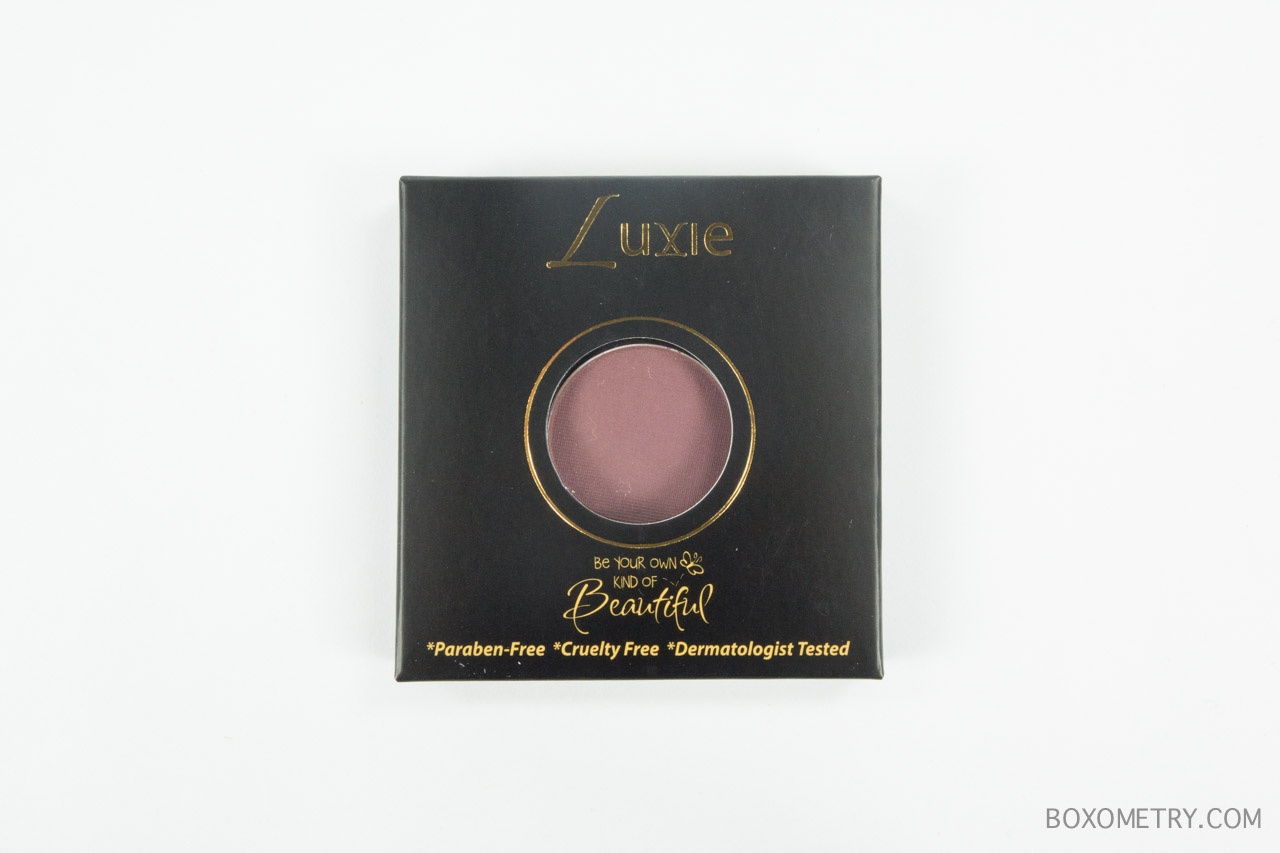 Product: Luxie Beauty Matte Eyeshadow
Retail Value: $6.00 (Full Size)
According to the site, "Luxie Eye Shadow Collection is formulated with the gentlest ingredients on the face of the planet so your skin can finally do the happy dance! Our hypoallergenic, mineral oil-free and paraben-free eye shadows are infused with vitamins C & E that will condition and protect the lids against environmental assailants." I like that this eyeshadow is free of many chemicals. The color I received is a purple-ish shade. I use more pinks and browns, but don't mind trying this one.
Final Thoughts: After a couple of lower value glam bags in the last couple of months, I'm happy to see that the retail value of the products have gone back up. In fact, it is right on point with the advertised $50 value. I will use most of the items I received, so I'm happy again with my Ipsy subscription.