Comic Bento is a monthly comic book subscription box. Each month, they send a surprise selection of graphic novels with an advertised value of at least $60. The theme for July is "The Little Guy." Please note that this box was sent to us for review purposes. We do not accept monetary compensation for reviews, and only provide our honest feedback. All values are based on the retail price, and not discounted prices from resellers.
Subscription: Comic Bento
Category: Geeks and Gamers
What's Included: 4-5 surprise selection of graphic novels.
Price: $20.00 per month (3-month: $18.34 per month, or 6-month: $17.50 per month).
Ships To: US and Canada.
Read more Comic Bento reviews.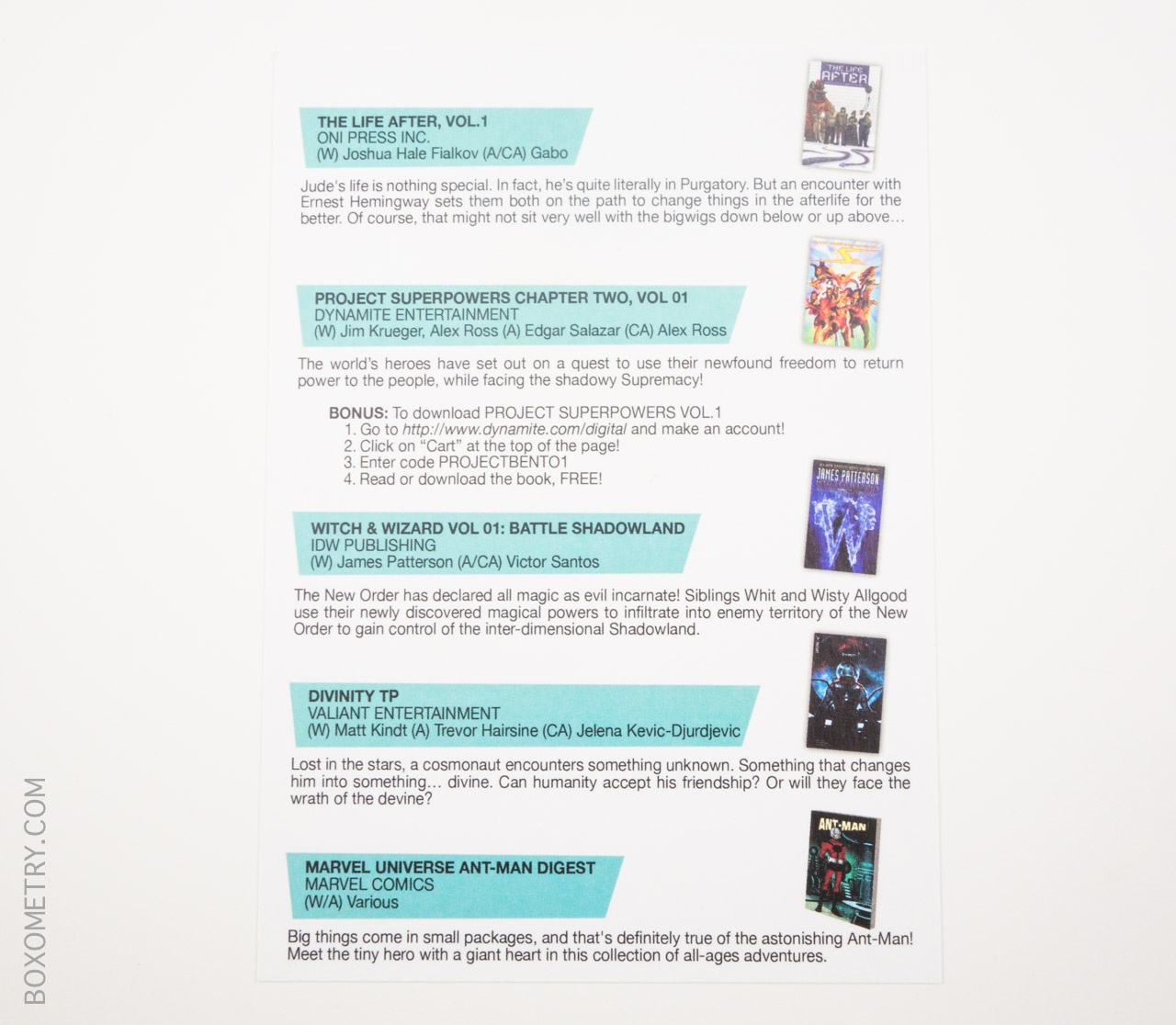 The box includes a card with a letter from Comic Bento, and details regarding each graphic novel.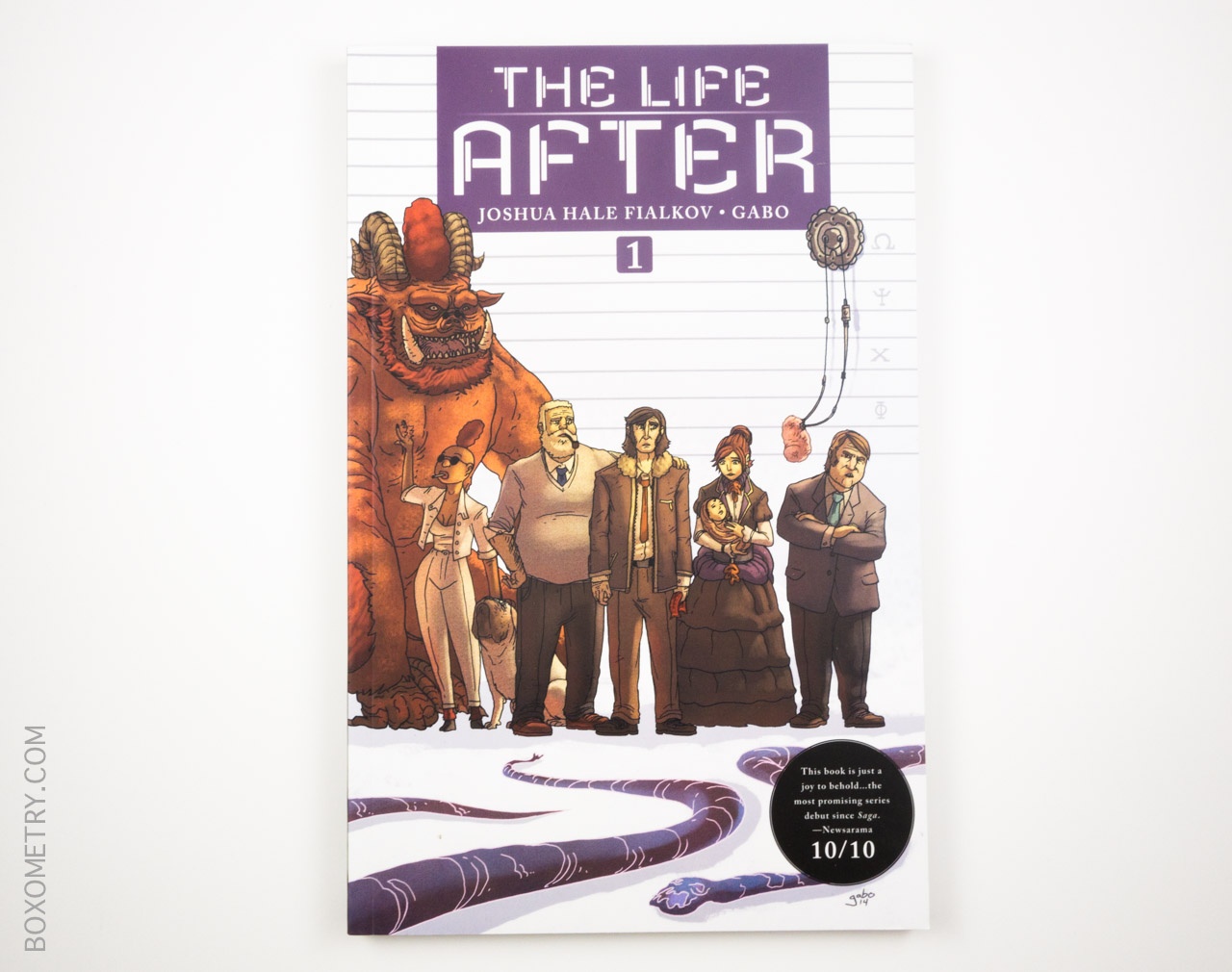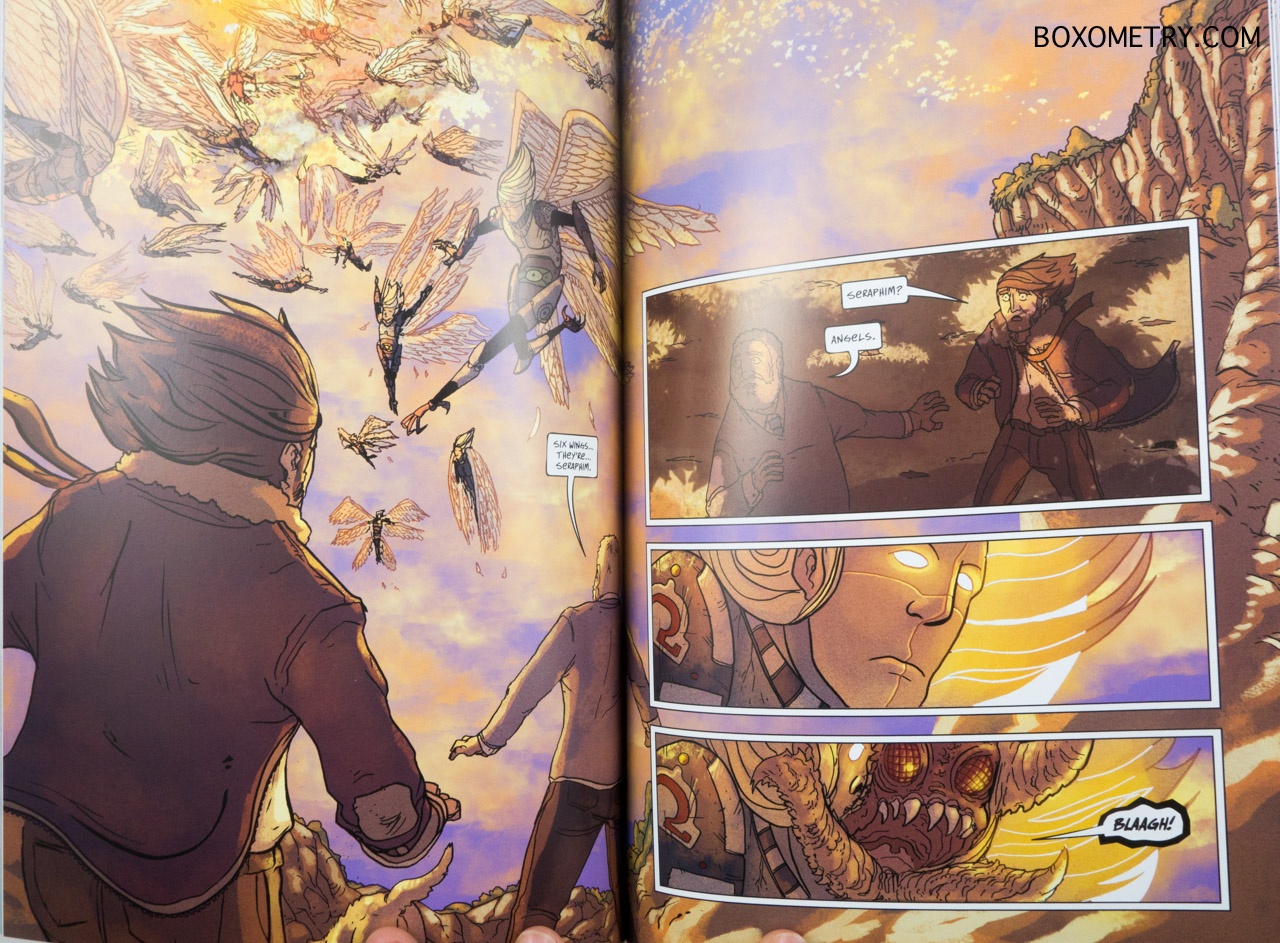 Product: The Life After, Vol. 1
Retail Value: $9.99
This book has great reviews, and actually sells for $19.99 on Amazon.com if you want the paperback edition. This is not your traditional comic book story with a superhero and super powers. The premise of this story is quite interesting, "Jude's life is nothing special. It seems like every day is just a repeat of the last, until one day, he meets a woman named Nettie. When they touch, he can suddenly see into her past - revealing that they, and everyone around them, are actually in purgatory for suicides." Although I am not into suicides, but the concept seems intriguing, so I will definitely give it a try.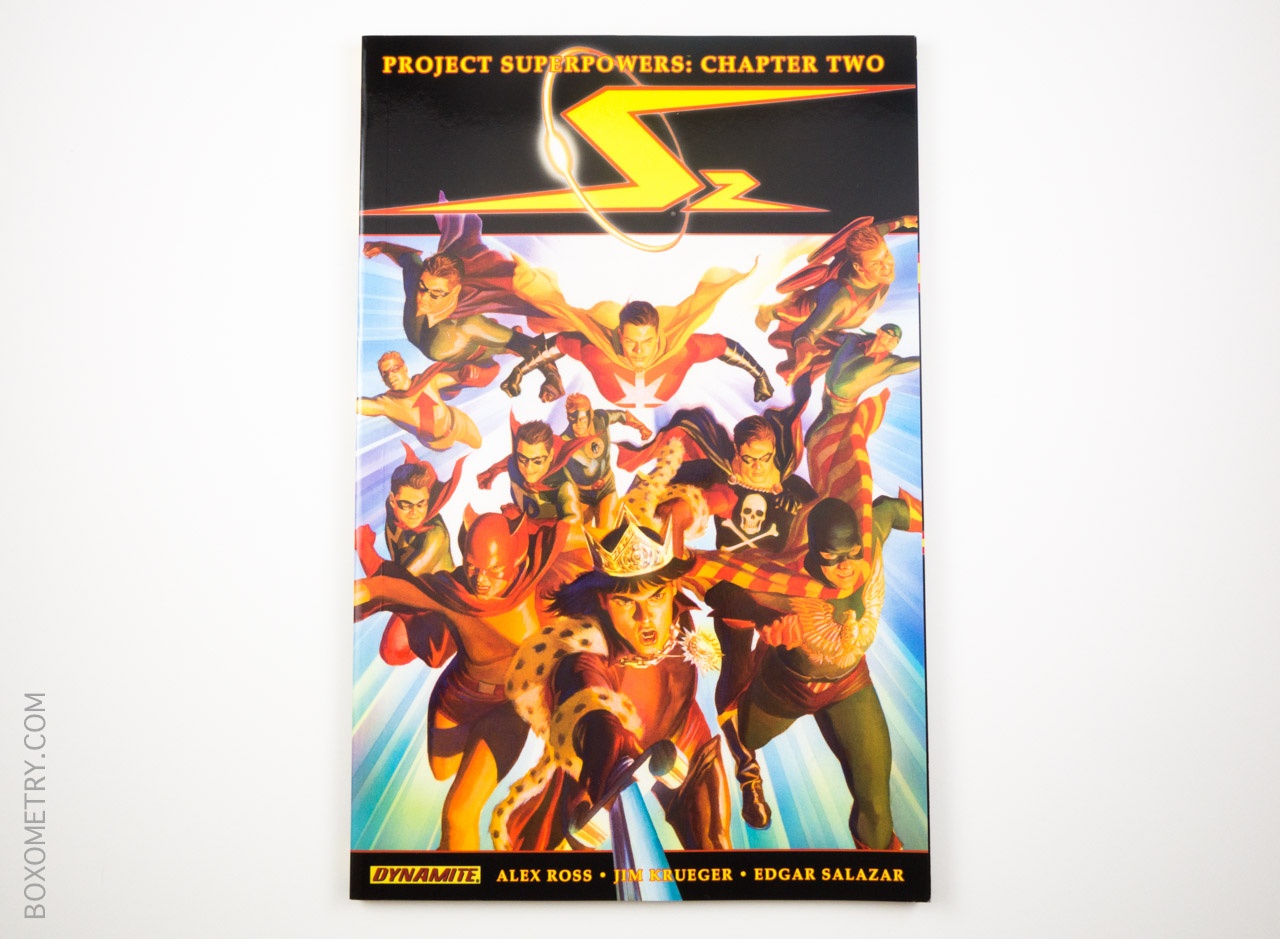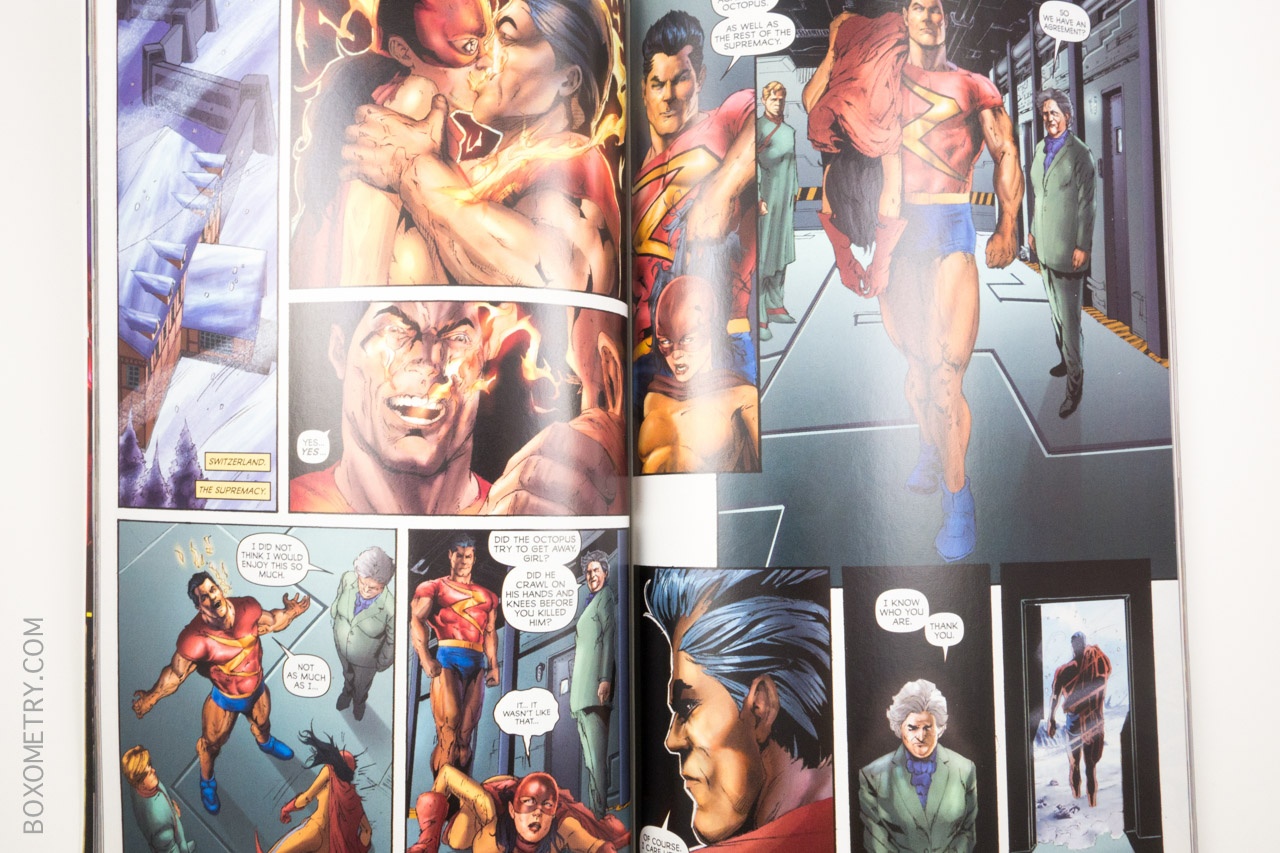 Product: Project Superpowers Chapter 2, Vol. 1
Retail Value: $9.99
Project Superpowers is about how the world's heroes is on a quest to use their newfound freedom to return power to the people, while battling the evil villain Supremacy. Comic Bento included a special bonus to download Superpowers Vol. 1 from Dynamite Entertainment.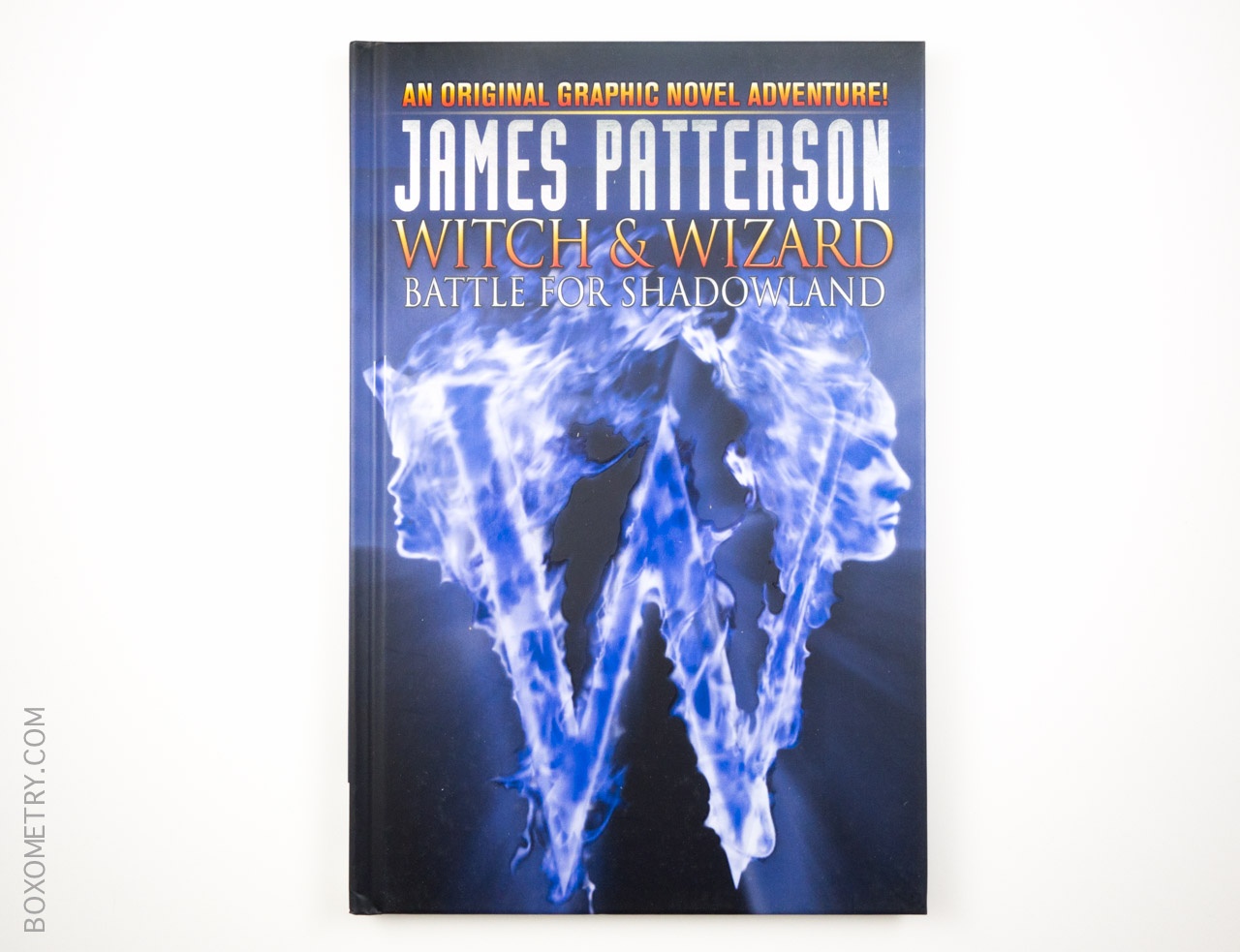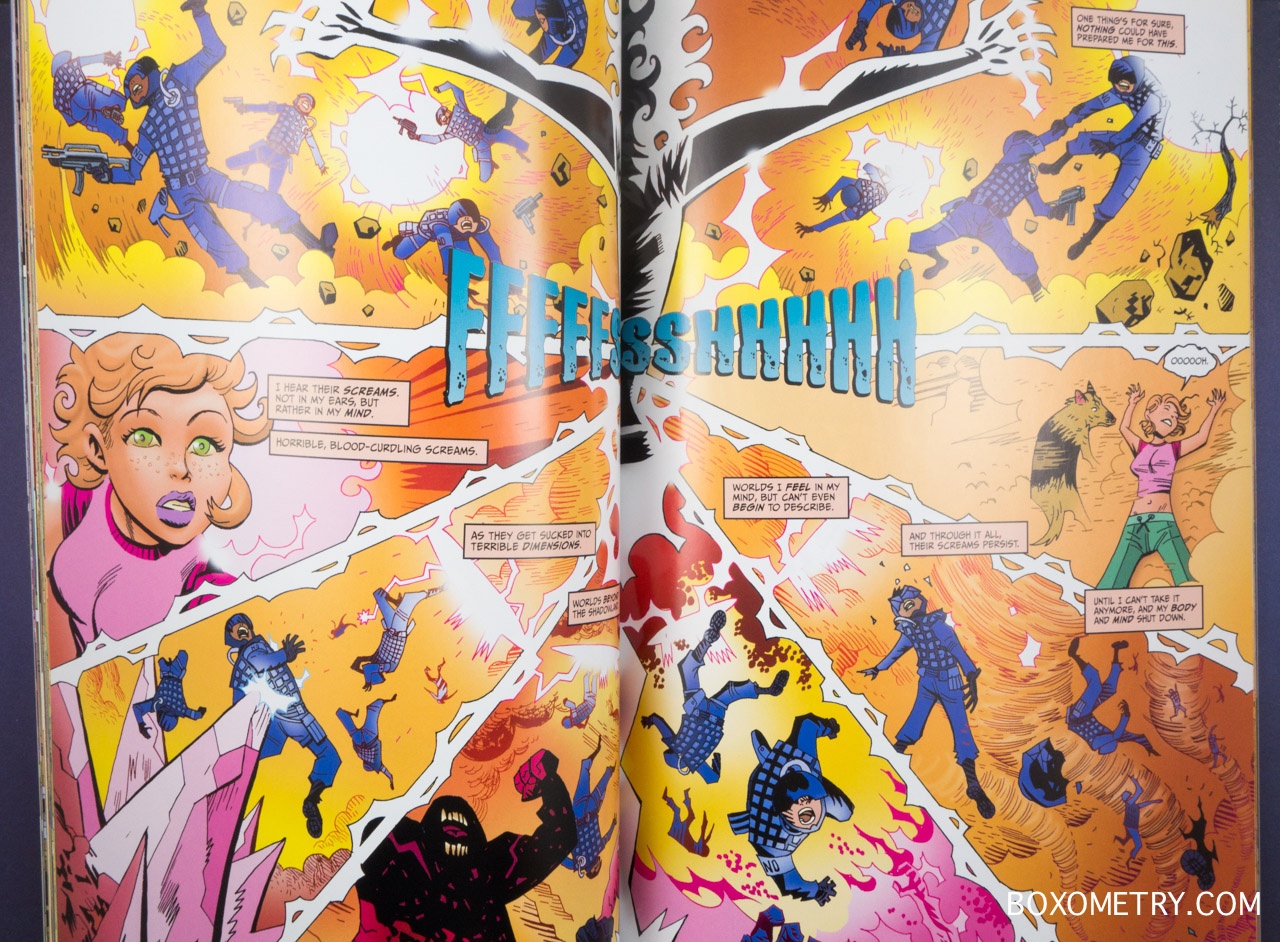 Product: Witch & Wizard Vol. 1: Battle Shadowland
Retail Value: $17.99
"In a blink of an eye, their world has changed, with the oppressive New Order declaring all magic as evil incarnate! In this action-packed tale spinning out of author James Pattersons' bestselling novel, Witch & Wizard, sibling teenagers Whit and Wisty Allgood use their newly discovered magical powers to infiltrate the enemy territory of the New Order to gain control of the inter-dimensional Shadowland."
I have not read Witch & Wizard by James Patterson, but I love stories revolving around witches and wizards (i.e. Harry Potter).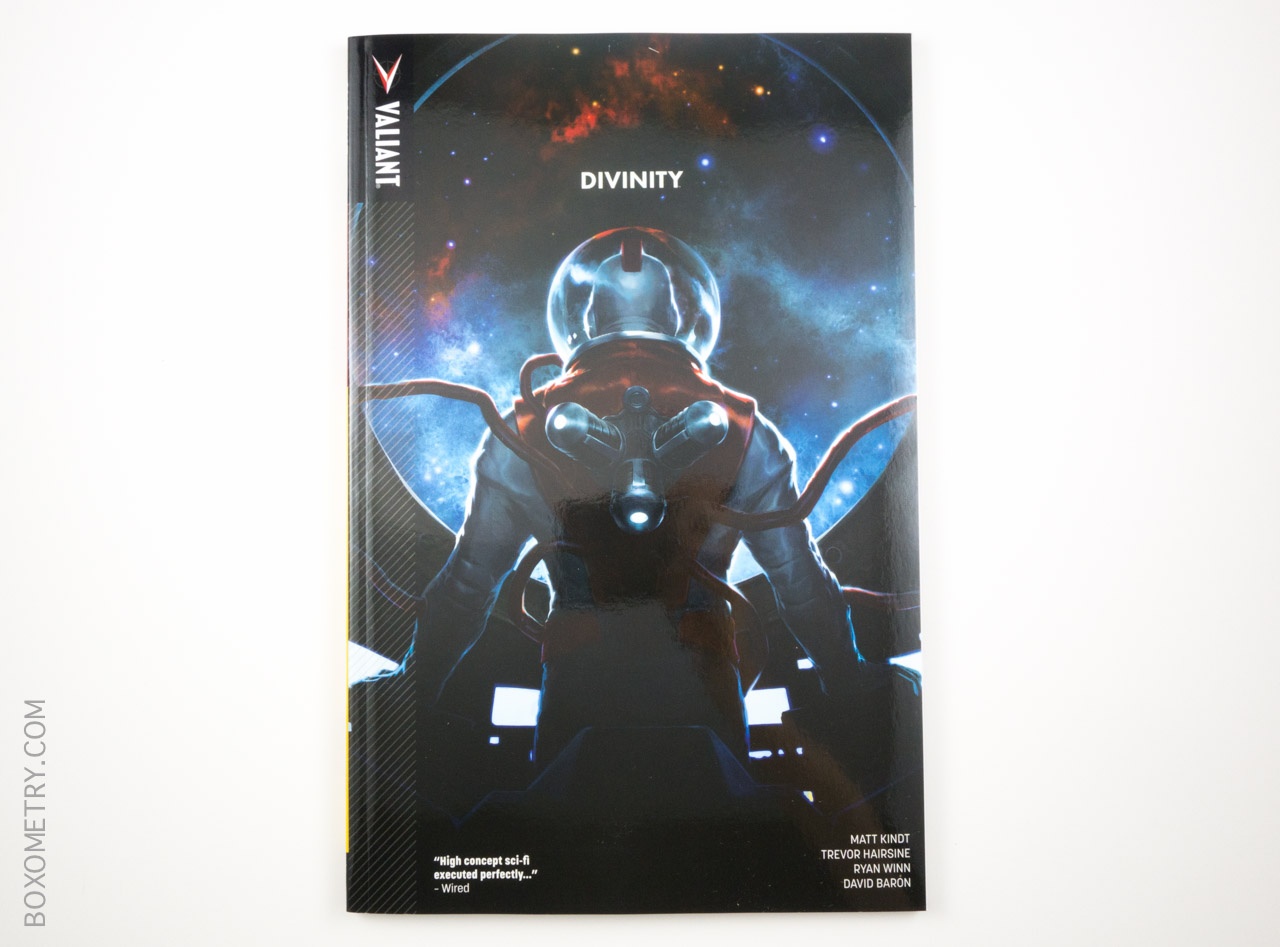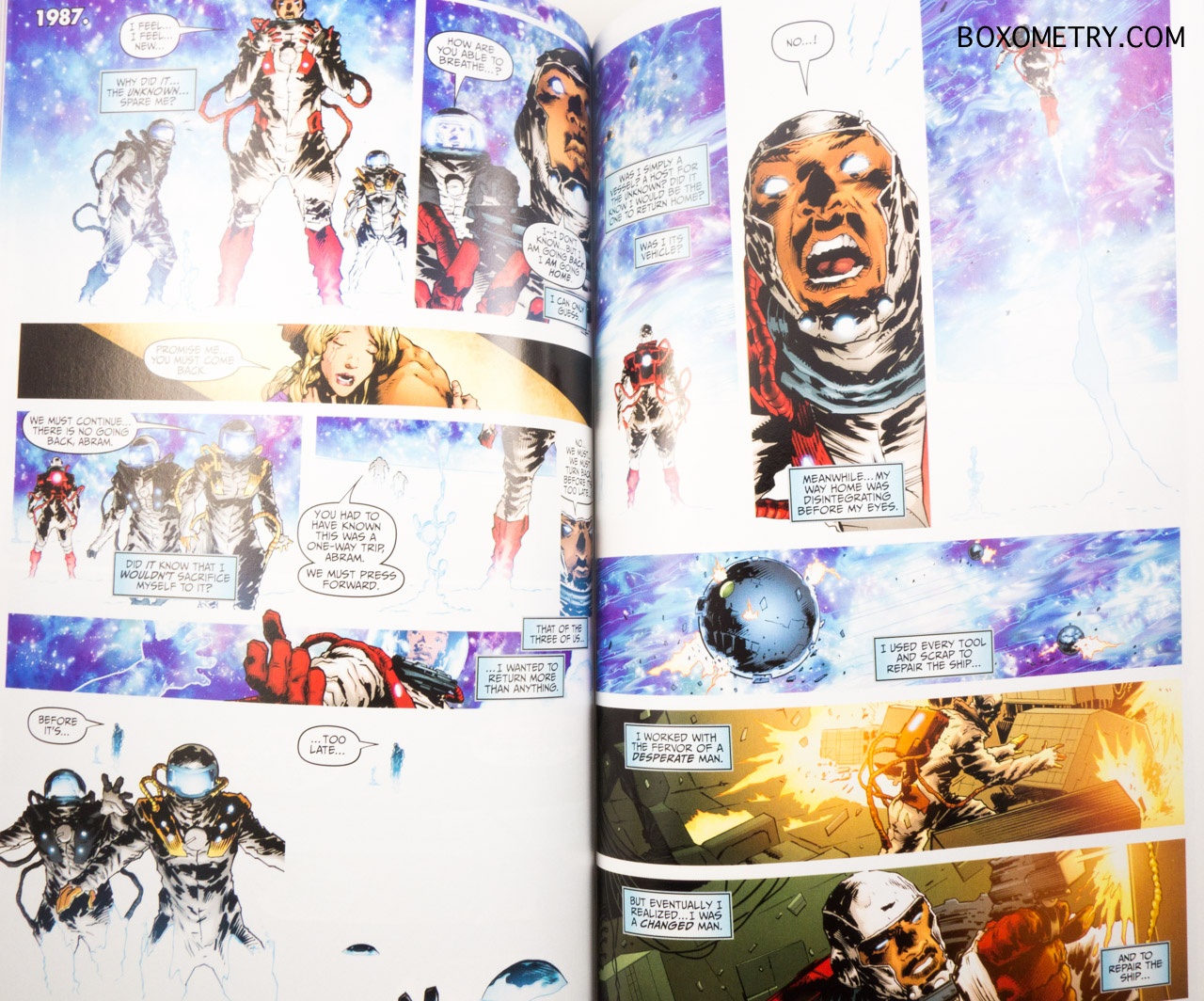 Product: Divinity TP
Retail Value: $9.99
This book has wonderful reviews, and definitely an intriguing plot. I imagine this would be a great movie if it ever makes it to the big screen.
"At the height of the Cold War, the Soviet Union - determined to win the Space Race at any cost - green lit a dangerously advanced mission. They sent a man farther into the cosmos than anyone has gone before or since. Lost in the stars, he encountered something unknown. Something that...changed him. Long thought lost and erased from the history books, he has suddenly returned, crash-landing in the Australian Outback. The few that have been able to reach him believe him to be a deity - one who turned the scorched desert into a lush oasis. They say he can bend matter, space, and even time to his will. Now the rest of the world's powers must decide for themselves - will the enigmatic Divinity offer his hand in friendship, or will Earth's heroes find themselves helpless against the wrath of the divine?"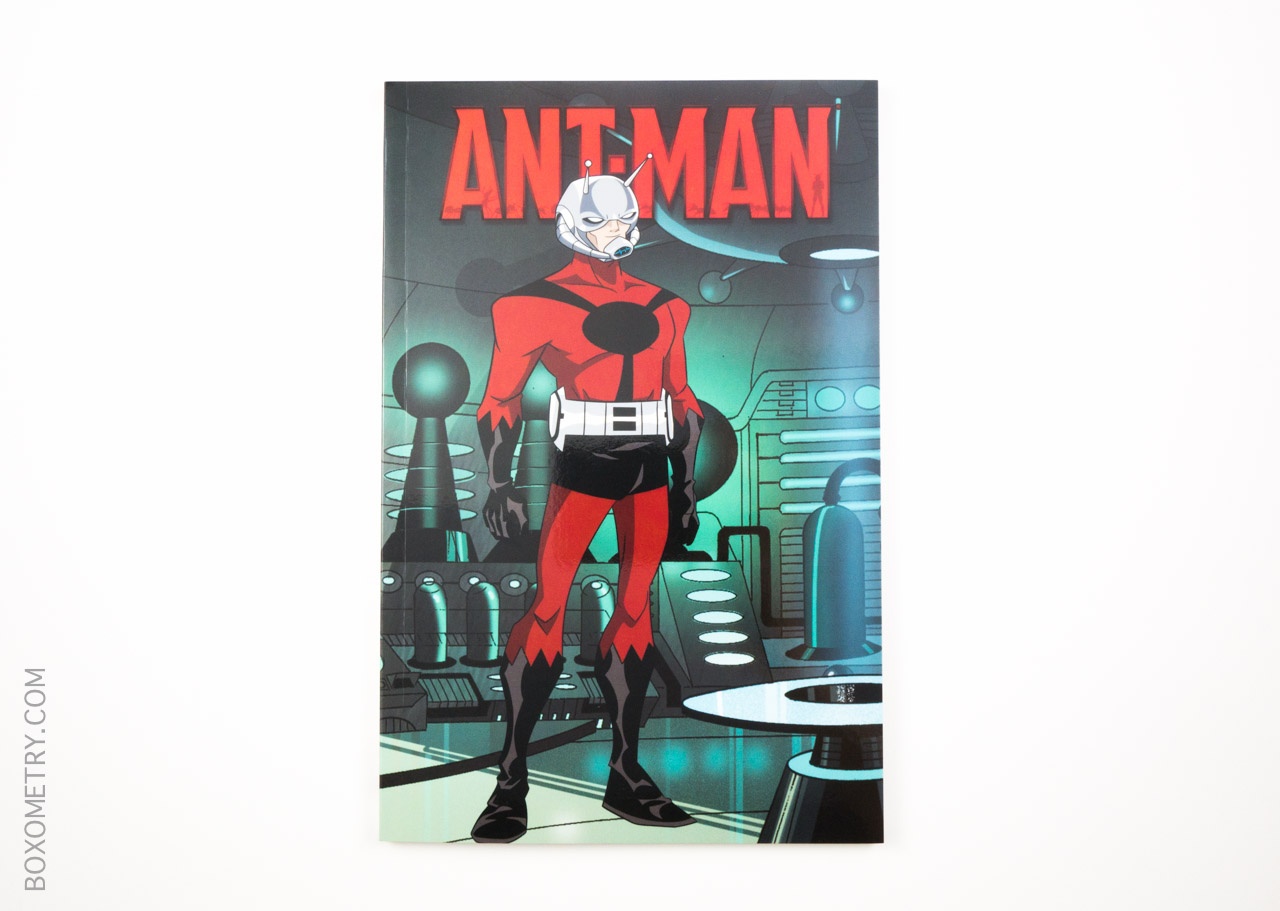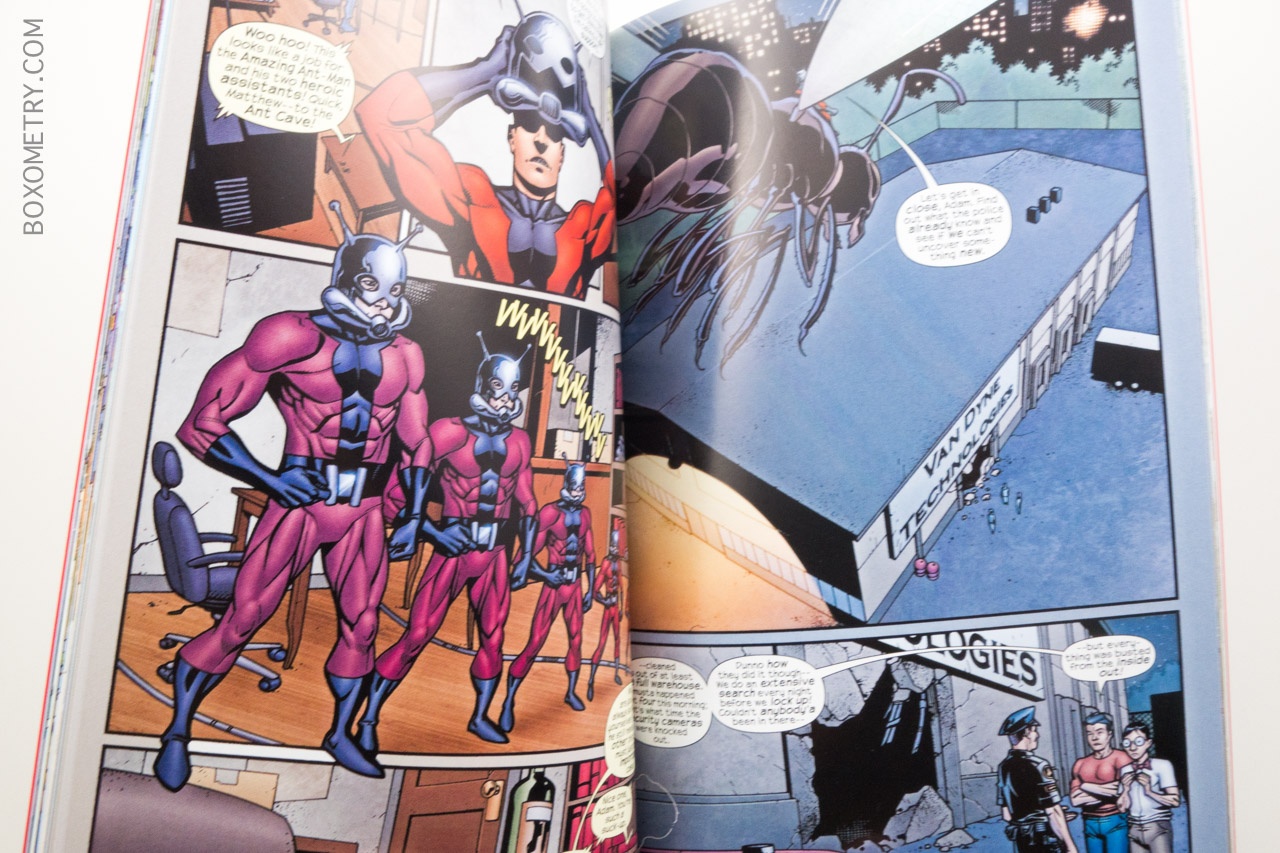 Product: Marvel Universe Ant-Man
Retail Value: $9.99
Ant-Man fits this month's theme in the literal sense. It also coincides with the release of the Ant-Man movie, so I think this is a great choice. This book is a collection of Ant-Man stories: Marvel Adventures Super Heroes (2008) 6, 10; Marvel Universe Avengers Earth's Mightiest Heroes (2012) 17; material from Avengers: Earth's Mightiest Heroes (2010) 4, Super Heroes (2010) 19.
Final Thoughts: I think Comic Bento did a great job curating a nice collection of graphic novels based on the theme. I like that there is a variety of heroes, from the average Joe to wizards to heroes with superpowers. There's a story for everyone to enjoy. In addition, I want to mention that the books came very well packaged, and everything is in pristine condition. When it comes to comic books (or any books for that matter), I simply hate to see bent corners and creases as if someone has flipped through it carelessly before it got to me. The retail value is just around $60, so they definitely delivered on their promise. If you enjoy graphic novels, I would recommend trying Comic Bento.