Nerd Block is a monthly geeks and gamers subscription box. Every box includes a custom t-shirt along with 4-6 nerdy toys and collectibles. The June theme is British Invasion. This isn't a common theme I've seen from other subscriptions in the same category. I feel like Nerd Block is attempting to create unique boxes to stay competitive, which is a good thing. However, it may not appeal to the general audience if the theme becomes too specific.
Subscription: Nerd Block
Category: Geeks and Gamers
What's Included: Exclusive t-shirt with 4-6 nerdy toys and collectibles from various genres to appeal to everyone from video game and movie fanatics, to toy and comic collectors.
Price: $19.99 per month (or 3-month for $17.99 per month, 6-month for $16.99 per month or annual subscription for $15.99 per month).
Ships To: US for $9.50, Canada for 8.75, or Worldwide for $12.50.
Read more Nerd Block Classic reviews.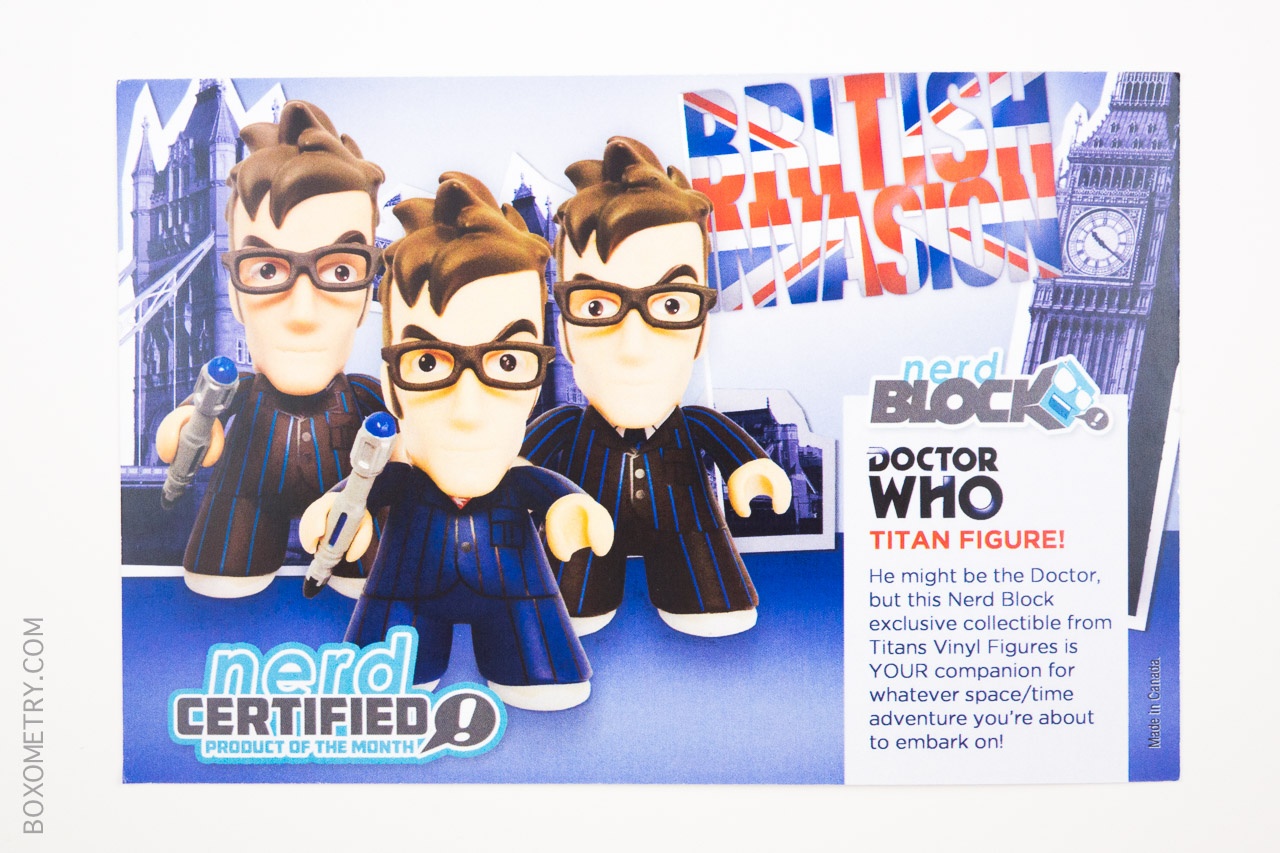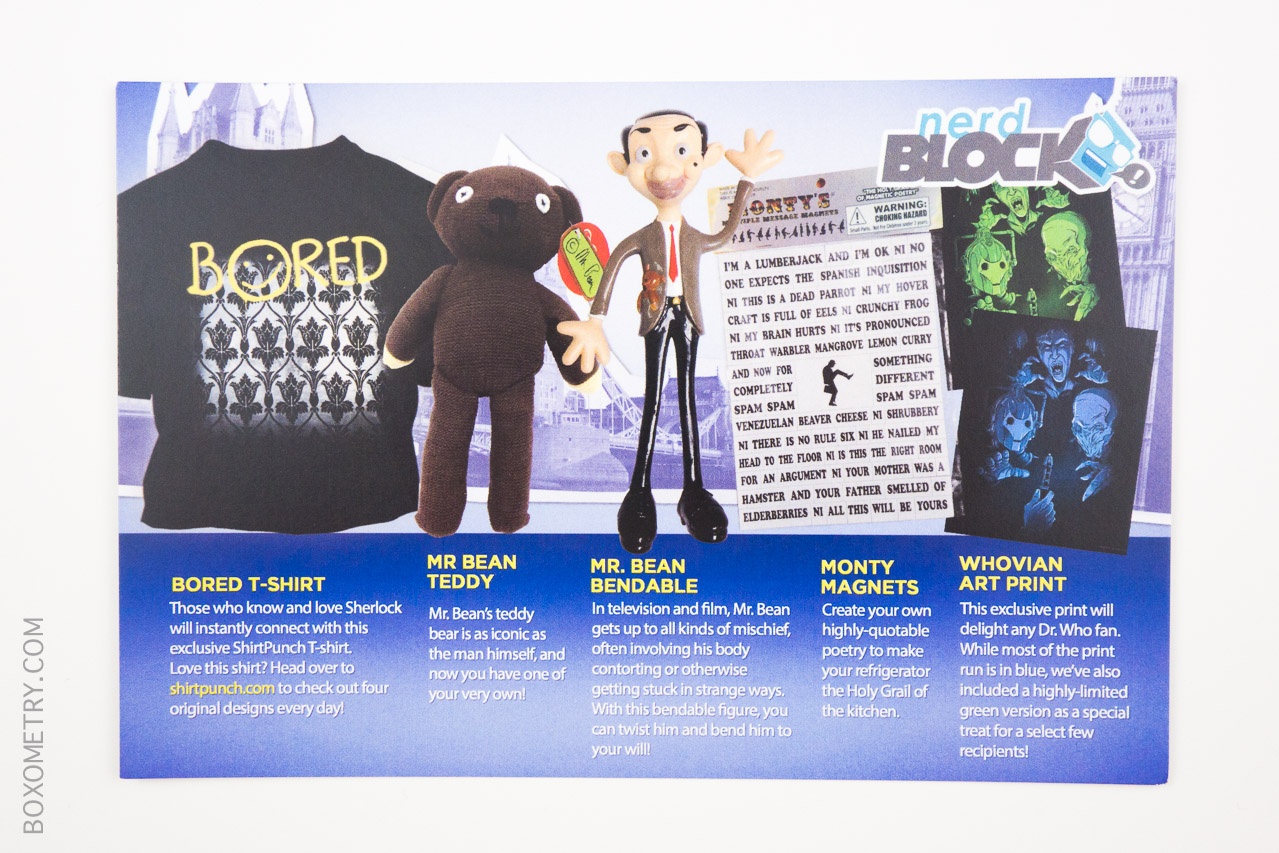 The box includes a double-sided card detailing all of the included items.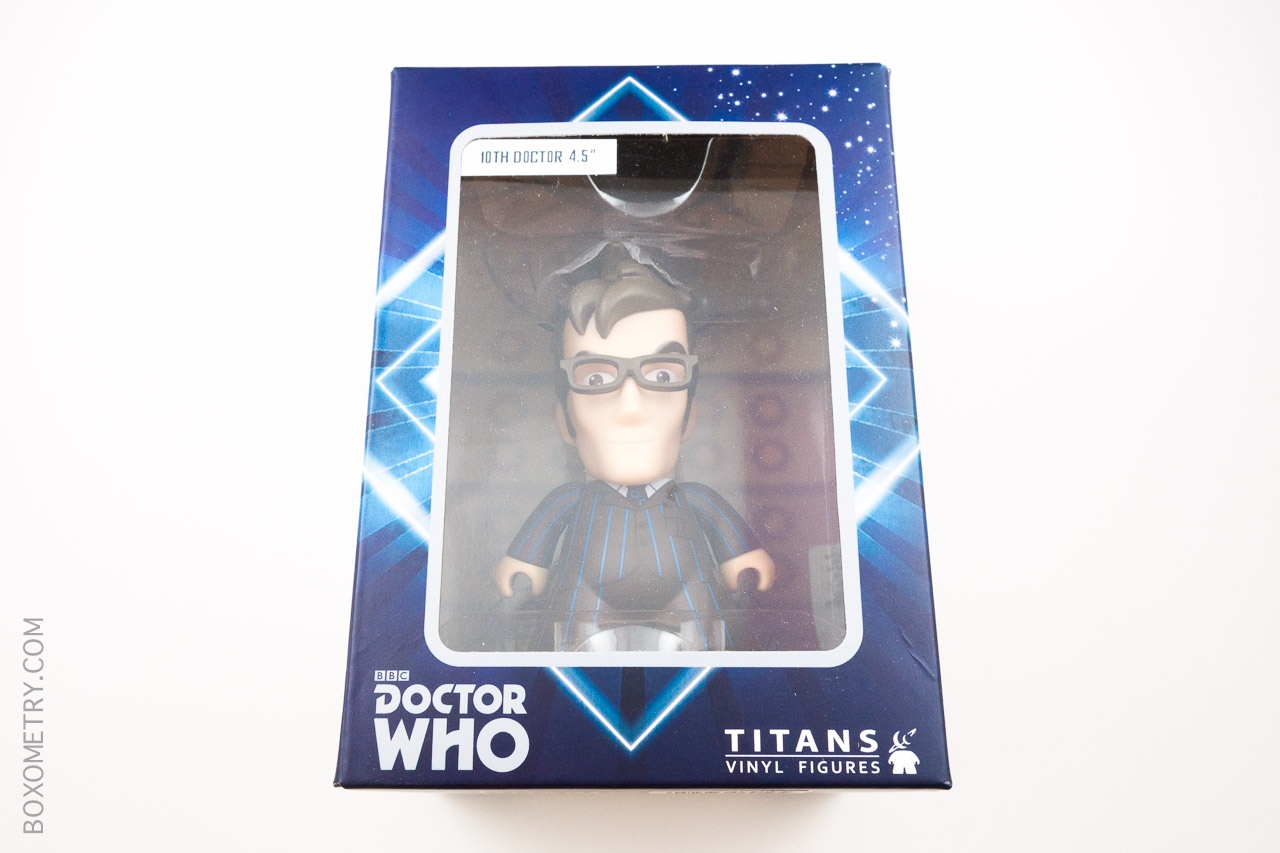 Product: Exclusive Doctor Who Titan Figure (Titans Vinyl Figures)
Retail Value: $15.00 (Estimated)
This is an exclusive Nerd Block Doctor Who figure, so I am not sure what the retail price is. Doctor Who stands 4.5" tall, and comes in three suit variations. My husband and I watch a ton of TV shows, but this is an older one we haven't gotten around to seeing.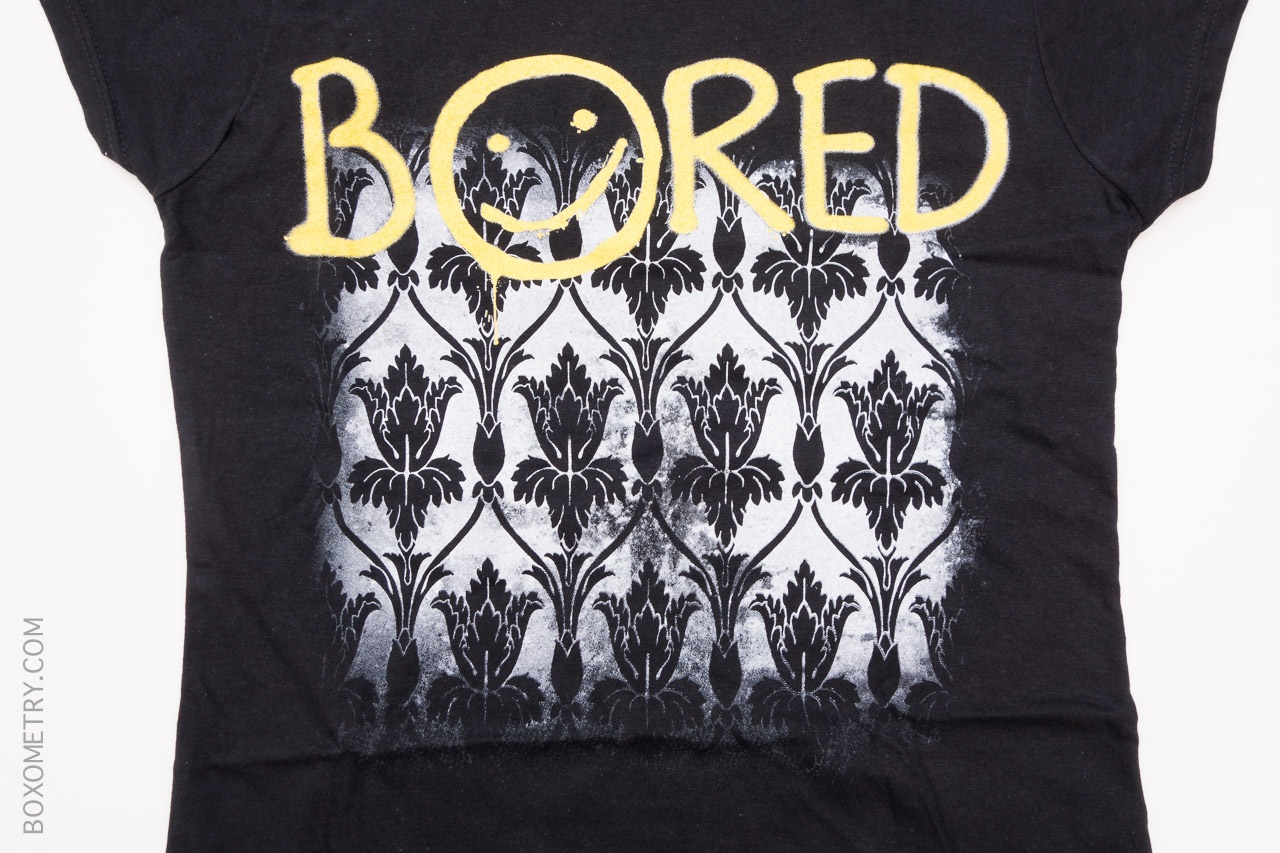 Product: Bored T-Shirt (ShirtPunch)
Retail Value: $10.00
Hubby and I love the new Sherlock Holmes series. If you havent seen the show or don't remember the scene reflected on the shirt, you can watch the clip.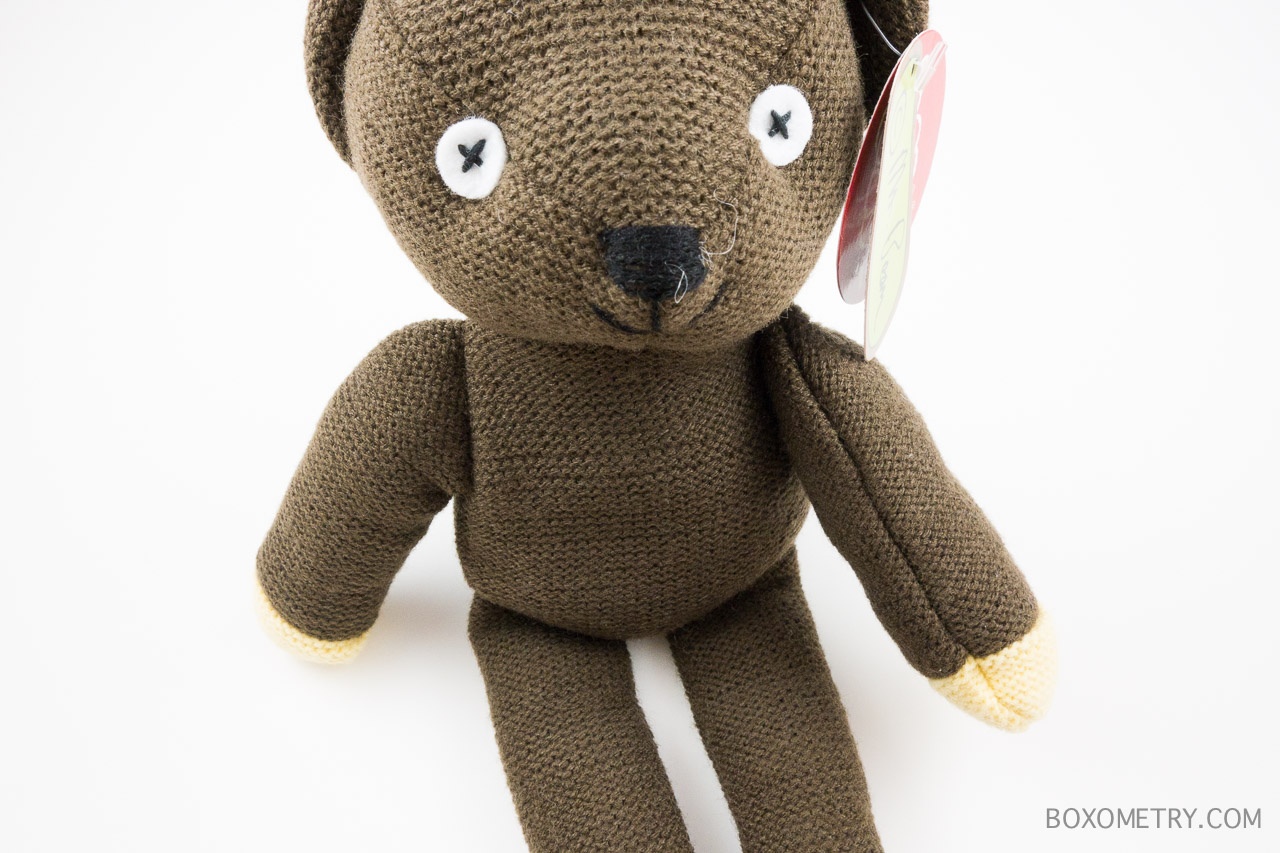 Product: Mr. Bean Teddy
Retail Value: $7.19
The Mr. Bean Teddy is cute, but I never got into the show. However, this will make a great present for someone who is a fan.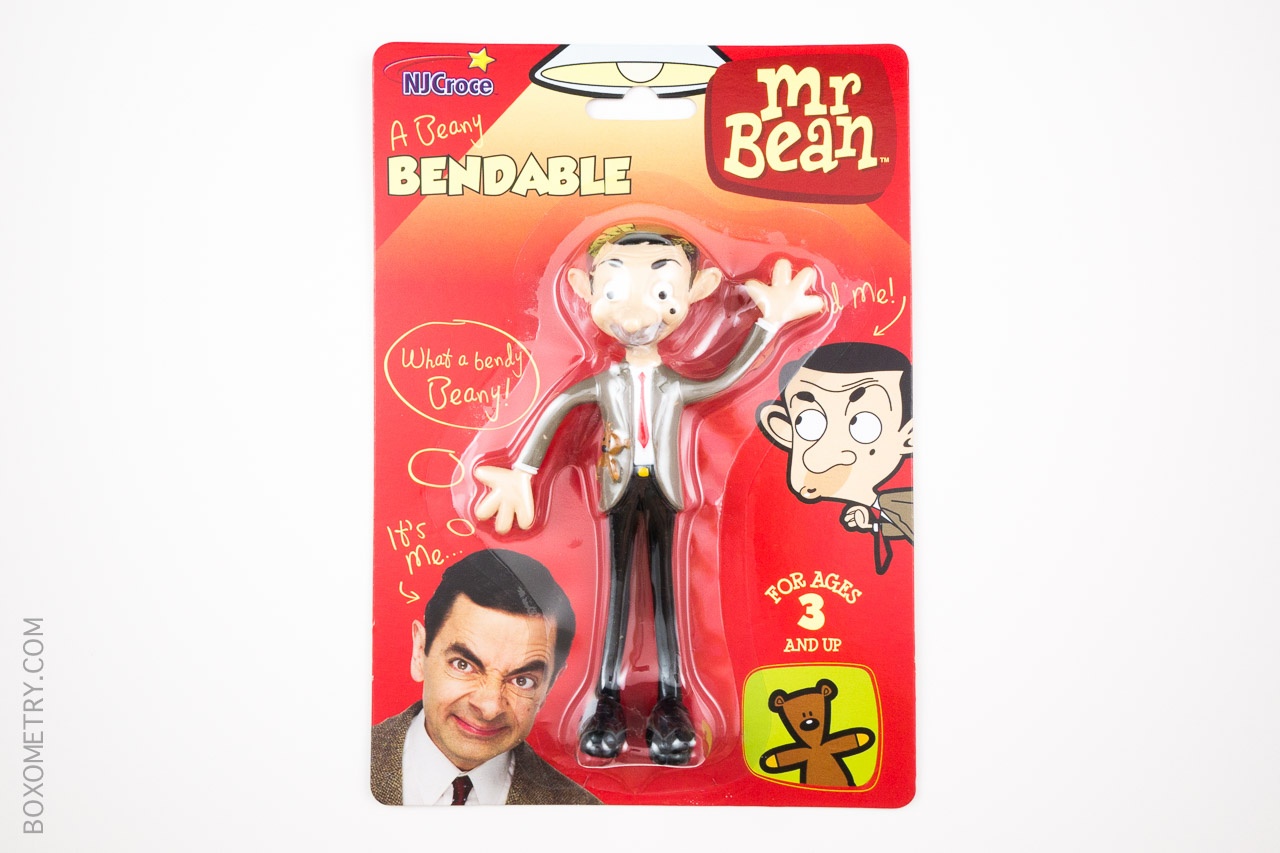 Product: Mr. Bean Bendable Figure (NJCroce)
Retail Value: $7.13
The Mr. Bean Bendable Figure can be twisted and bent anyway you want. Again, I'm not into the show, so I'll gift this to someone who will enjoy it more than I do.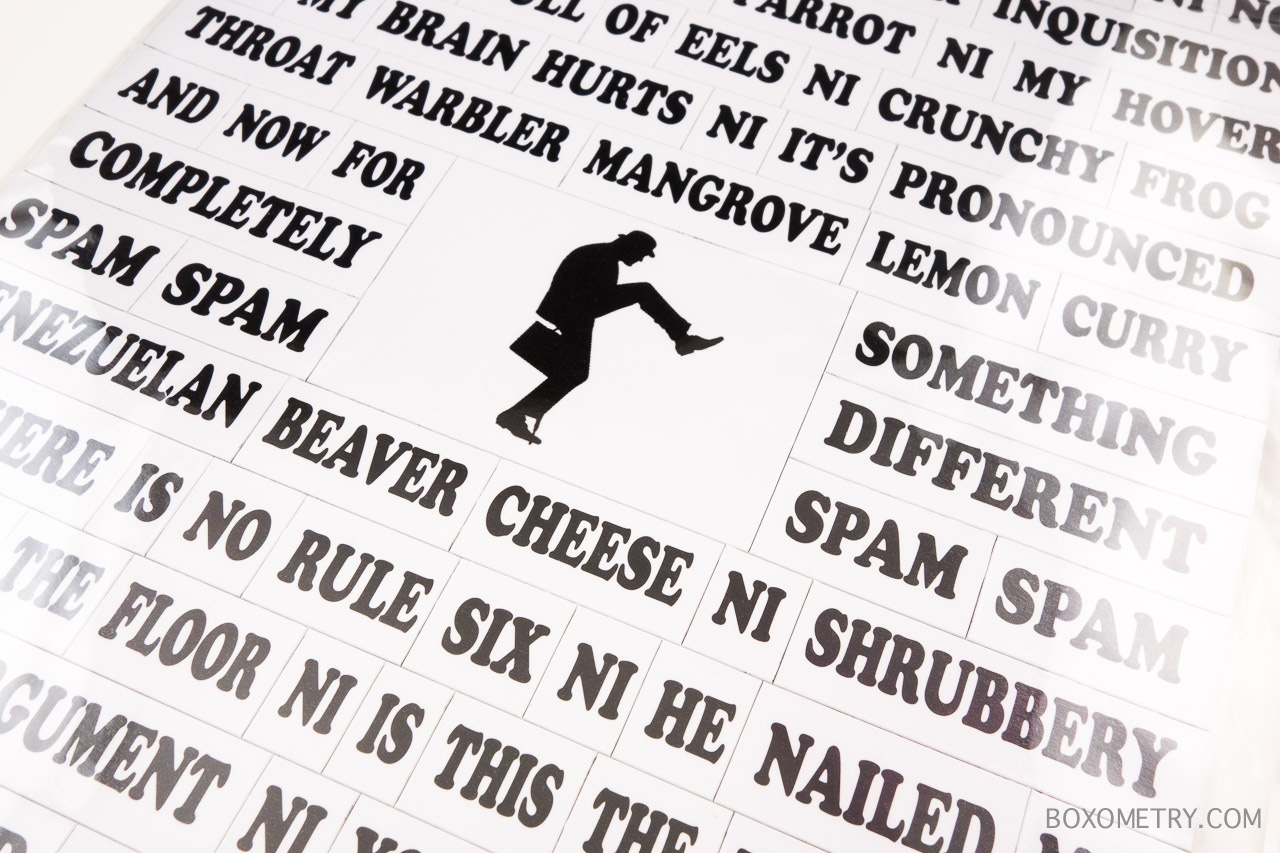 Product: Exclusive Monty's Multiple Message Magnets (The Holy Grail of Magnet Poetry)
Retail Value: $5.00 (Estimated)
This Monty Python item will definitely appeal to the fans. It is exclusive to Nerd Block, so the retail value is estimated.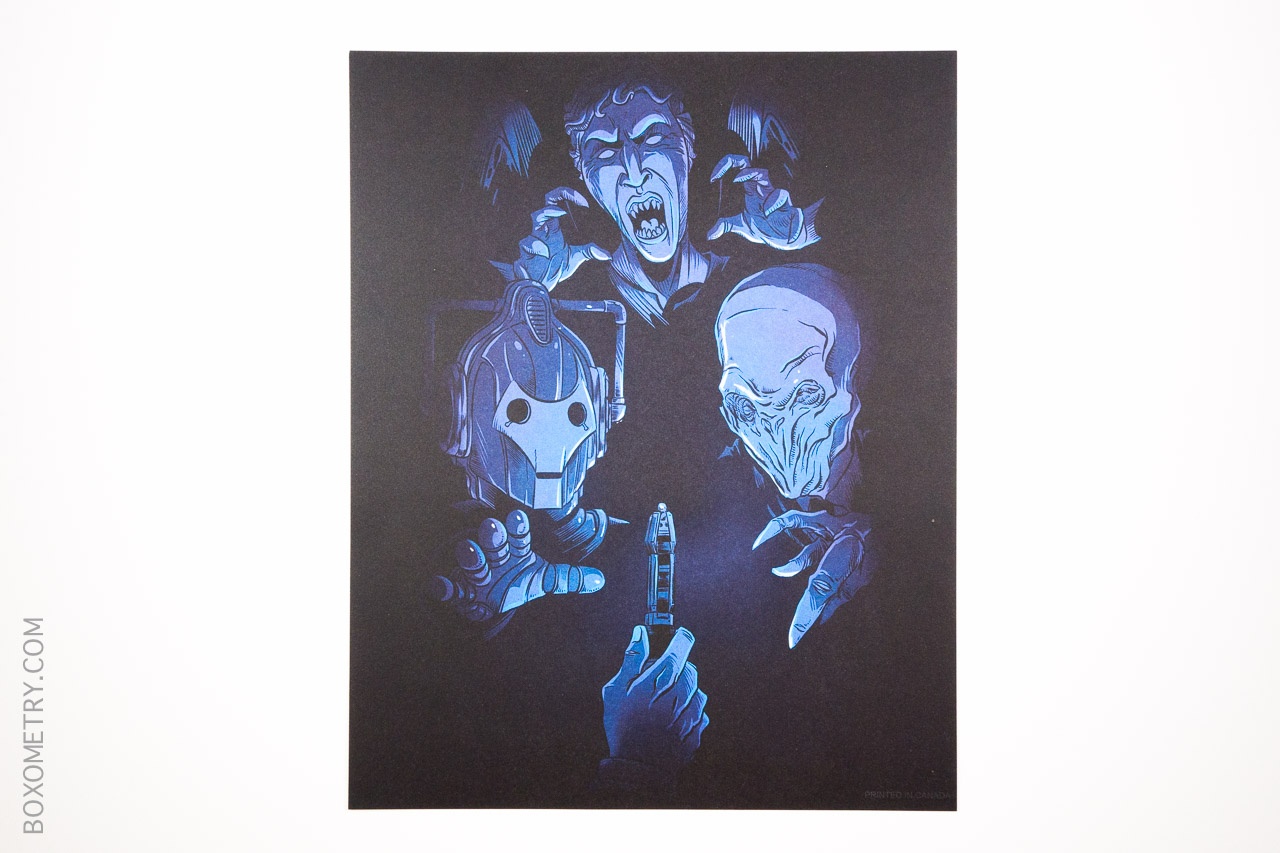 Product: Exclusive Whovian Art Print
Retail Value: $8.00 (Estimated)
The Whovian art print is another exclusive item. It is very well printed and will look great framed. Most of the prints are in blue, with a couple highly-limited version in green for a select few recipients.
Final Thoughts: I think everyone will have different reactions to Nerd Block's June box. Either you are a fan and love everything, or you like some of the items, or none of the products are relevant to you. Personally, I'm a fan of Sherlock Holmes. I've been meaning to watch Dr. Who but haven't made the commitment. As for Mr. Bean or Monty Python, I haven't been a fan or not sure if I will ever get into them. I do appreciate Nerd Block coming up with more unique themes, and they certainly do a great job at curating. However, this month's box did not appeal to me personally, but I can see Brit-fans will definitely enjoy all of the exclusive products.