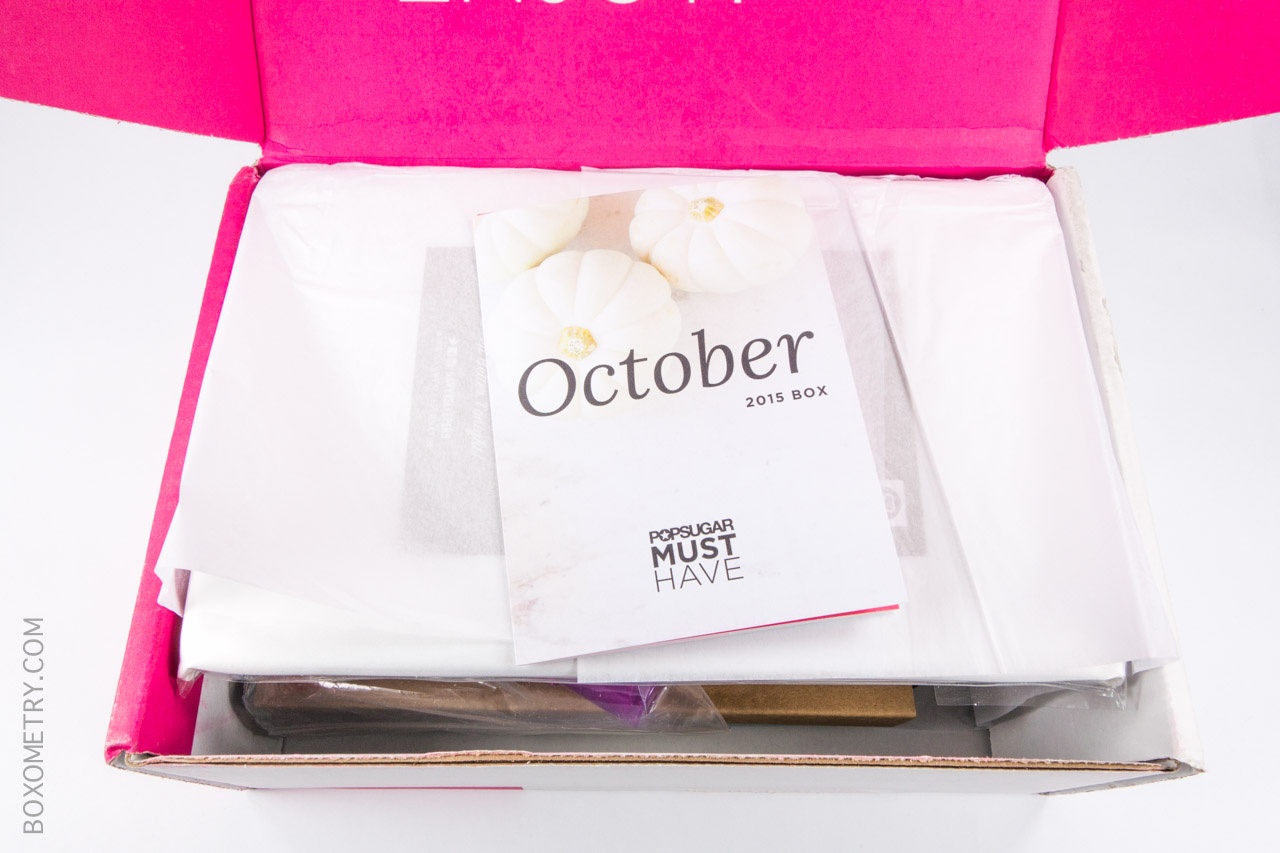 POPSUGAR Must Have is a monthly women's lifestyle subscription box curated by POPSUGAR editor-in-chief Lisa Sugar. Each must have box contains products from a wide range of categories like fashion, beauty, food, fitness and much more. Personally, I think this is a great subscription if you are looking for a variety of products. There's always a little bit of everything in each box. The October POPSUGAR Must Have box inspiration comes from Autumn, Restful Nights, Cozy, Irresistible, and Breast Cancer Awareness.
Subscription: POPSUGAR Must Have
Category: Women, Women's Lifestyle
What's Included: 6-7 products from categories such as fashion, beauty, food, fitness, entertainment, home, and more.
Price: $39.95 per month, $36.62 per month with 3-month subscription, or $35.78 per month with a 6-month subscription.
Ships To: US only.
Coupon: Use code MUSTHAVE5 to receive $5 off your first box.
Read more POPSUGAR Must Have reviews.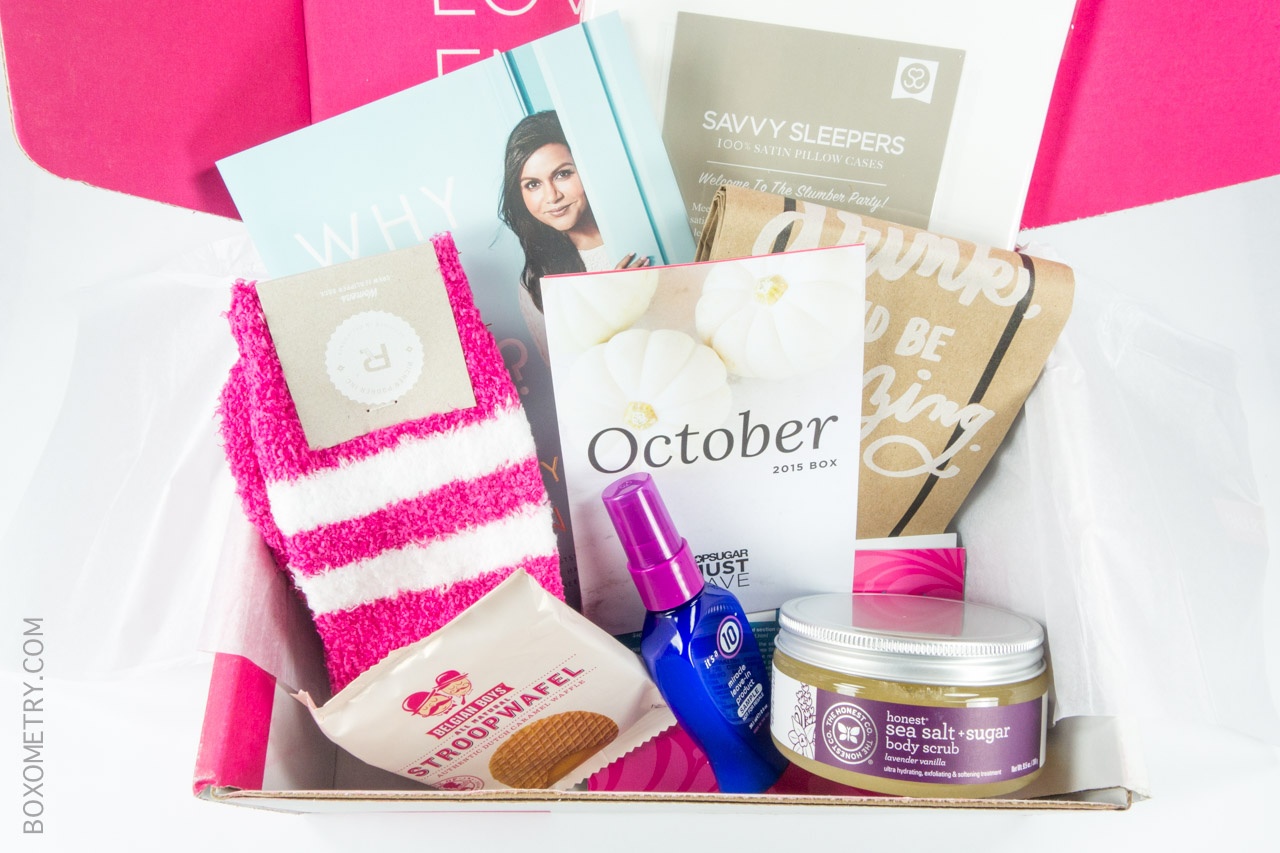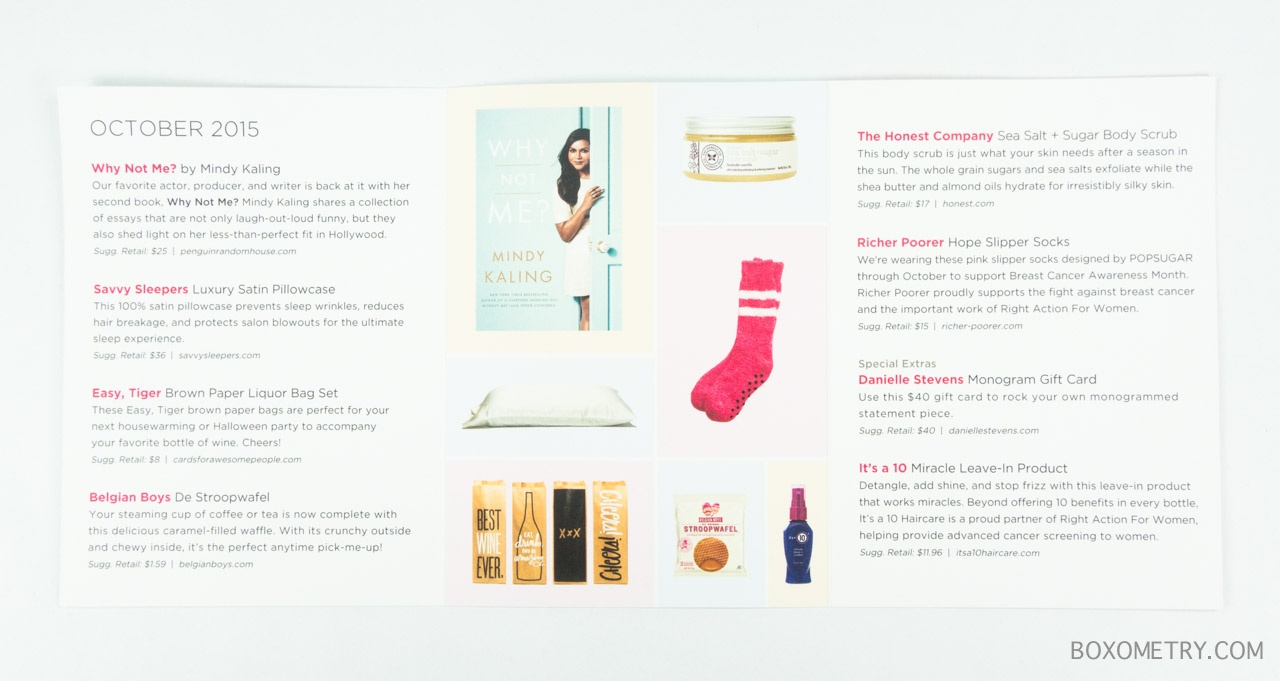 The box includes a fold out card detailing all of the included products and their suggested retail value.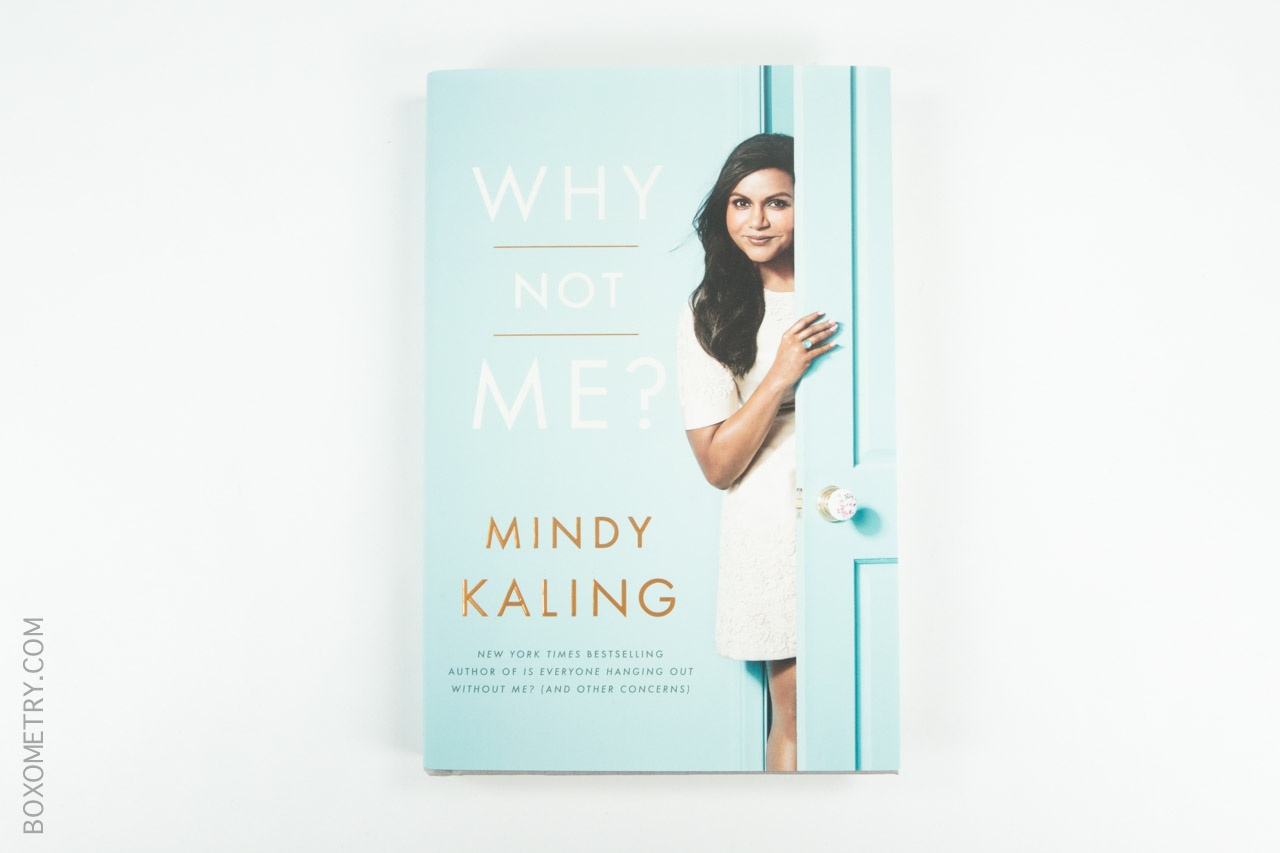 Product: Why Not Me? by Mindy Kaling
Retail Value: $25.00
Why Not Me? is written by actor, producer and writer Mindy Kaling. It is a collection of laugh-out-loud essays about her less-than-perfect Hollywood life. I've only read a couple of pages so far, but the tone is very down-to-earth mixed with a bit of humor and sarcasm. Although the book retails for $25, it is sold for $15 on Amazon.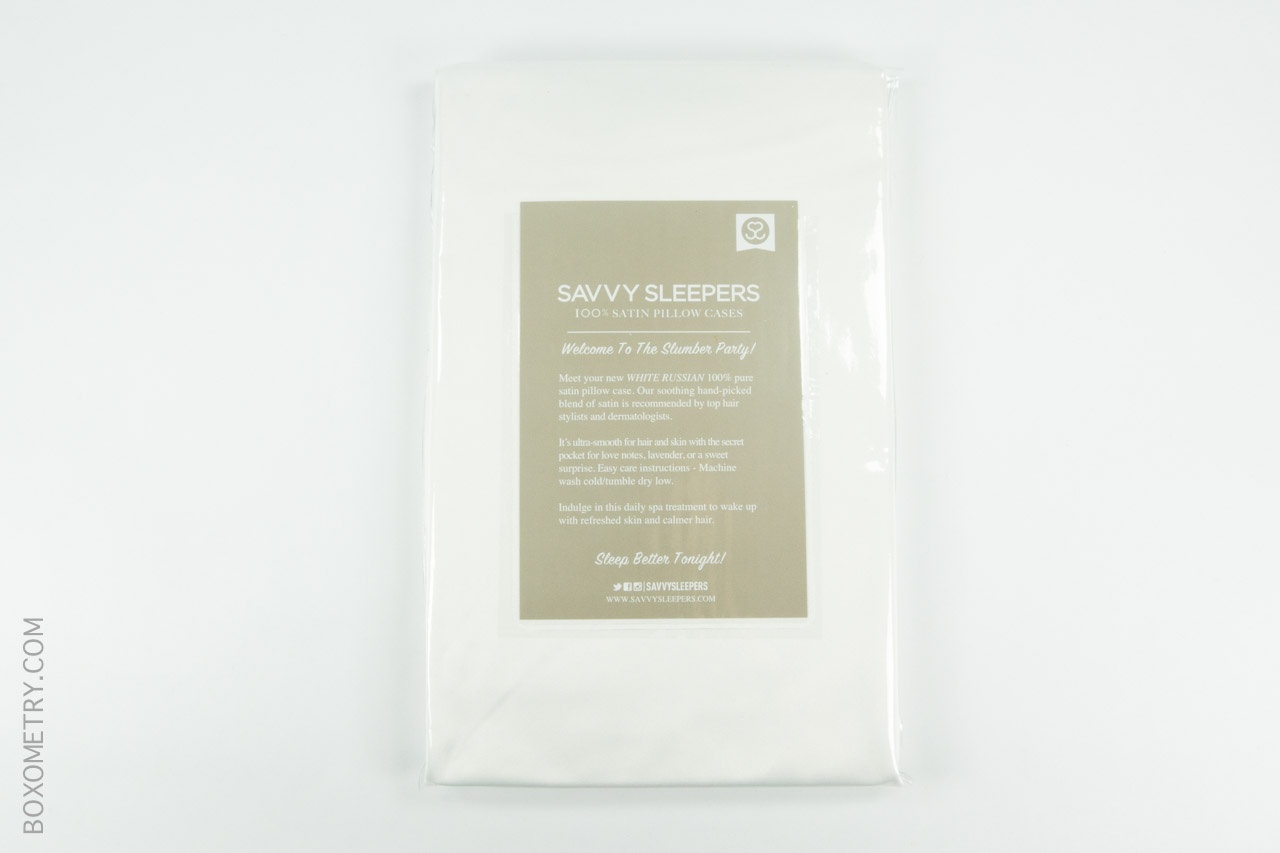 Product: Savvy Sleepers Luxury Satin Pillowcase
Retail Value: $36.00
This is a 100% satin pillowcase that helps prevent sleep wrinkles, reduces hair breakage, and protect salon blowouts. While I like this pillowcase, I usually like to get them as a pair so I can match them on the bed (one for myself and one for hubby). The reviews for this pillowcase is great, but I can't confirm the results yet.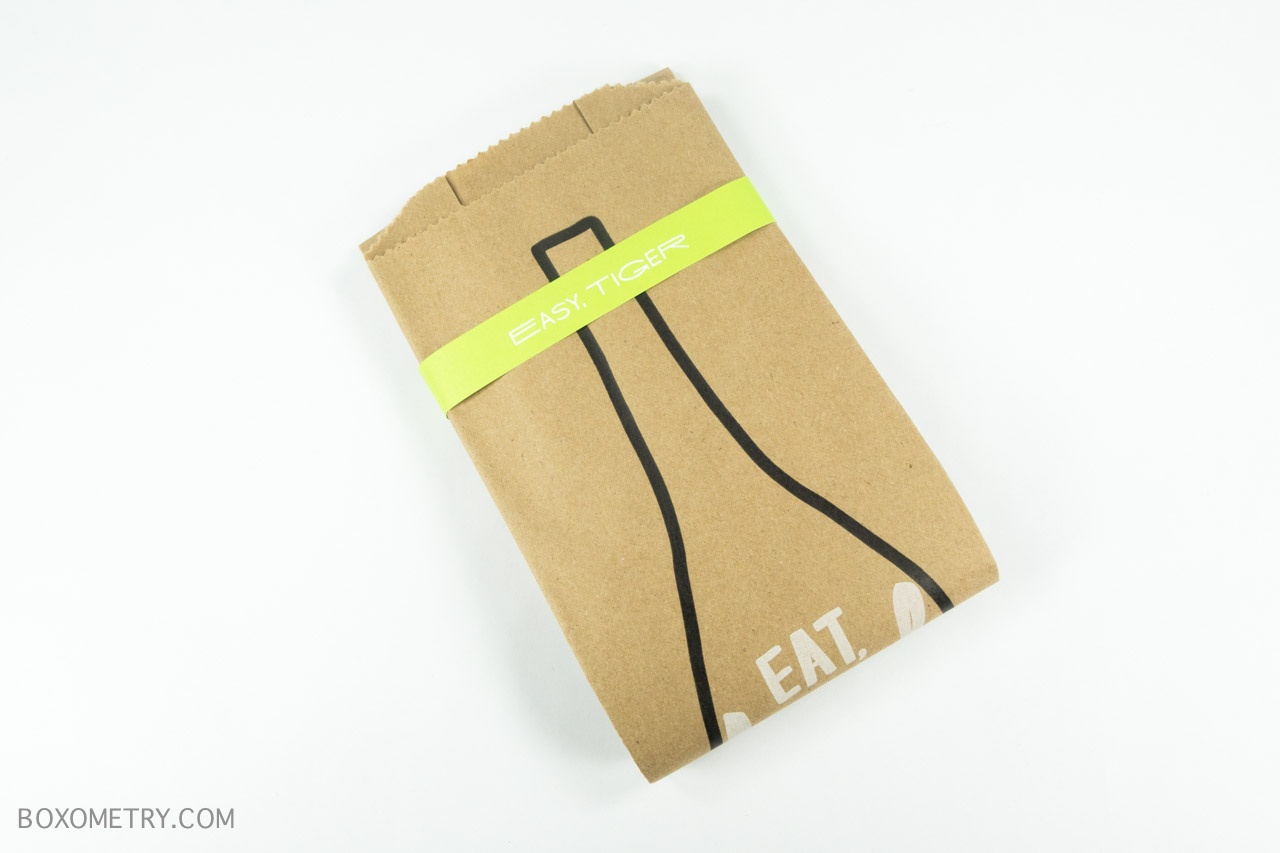 Product: Easy, Tiger Brown Paper Liquor Bag Set
Retail Value: $8.00
These liquor bags are perfect for the holidays. I like the whimsical design and rustic feel of the brown bags.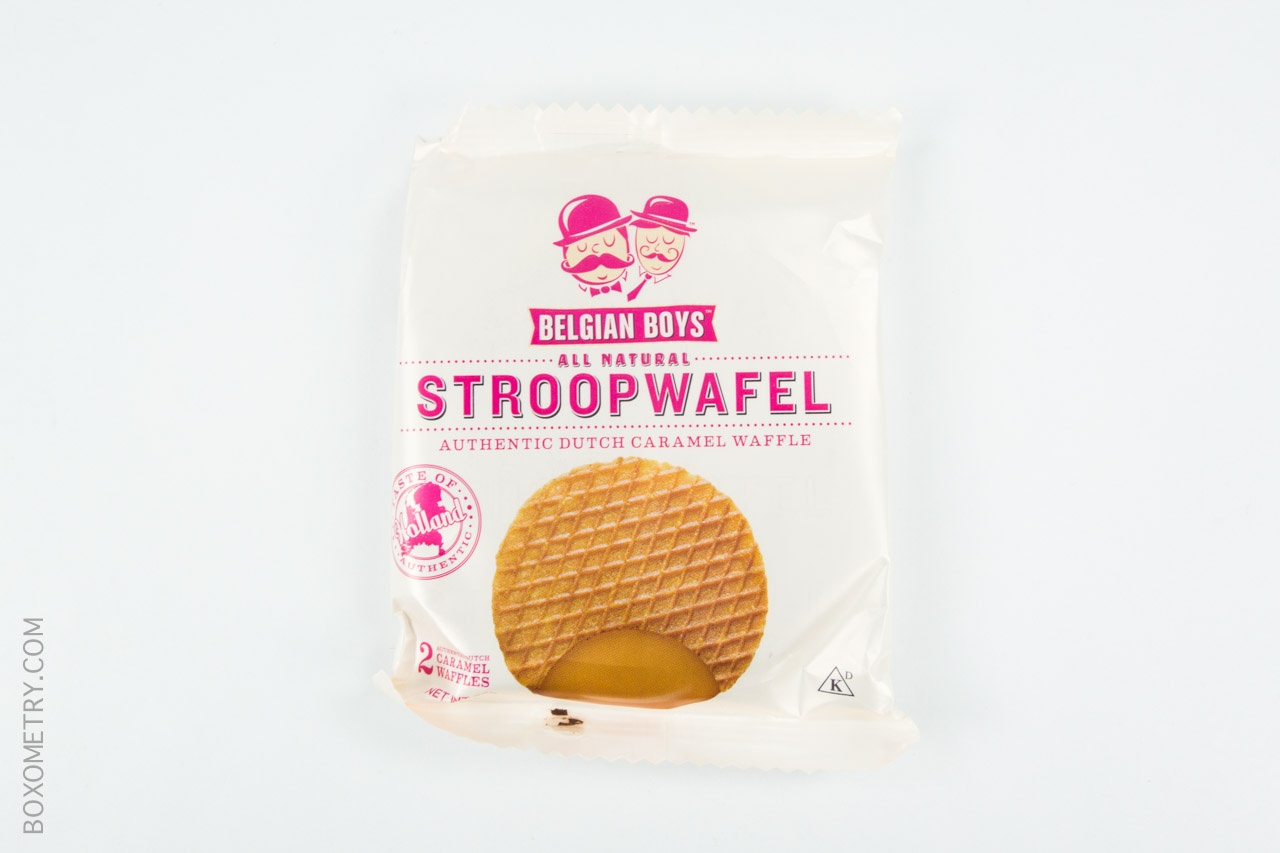 Product: Belgian Boys De Stroopwafel
Retail Value: $1.59
The stroopwafels are yummy. I love the flavor, and I ate them before I had a chance to make coffee.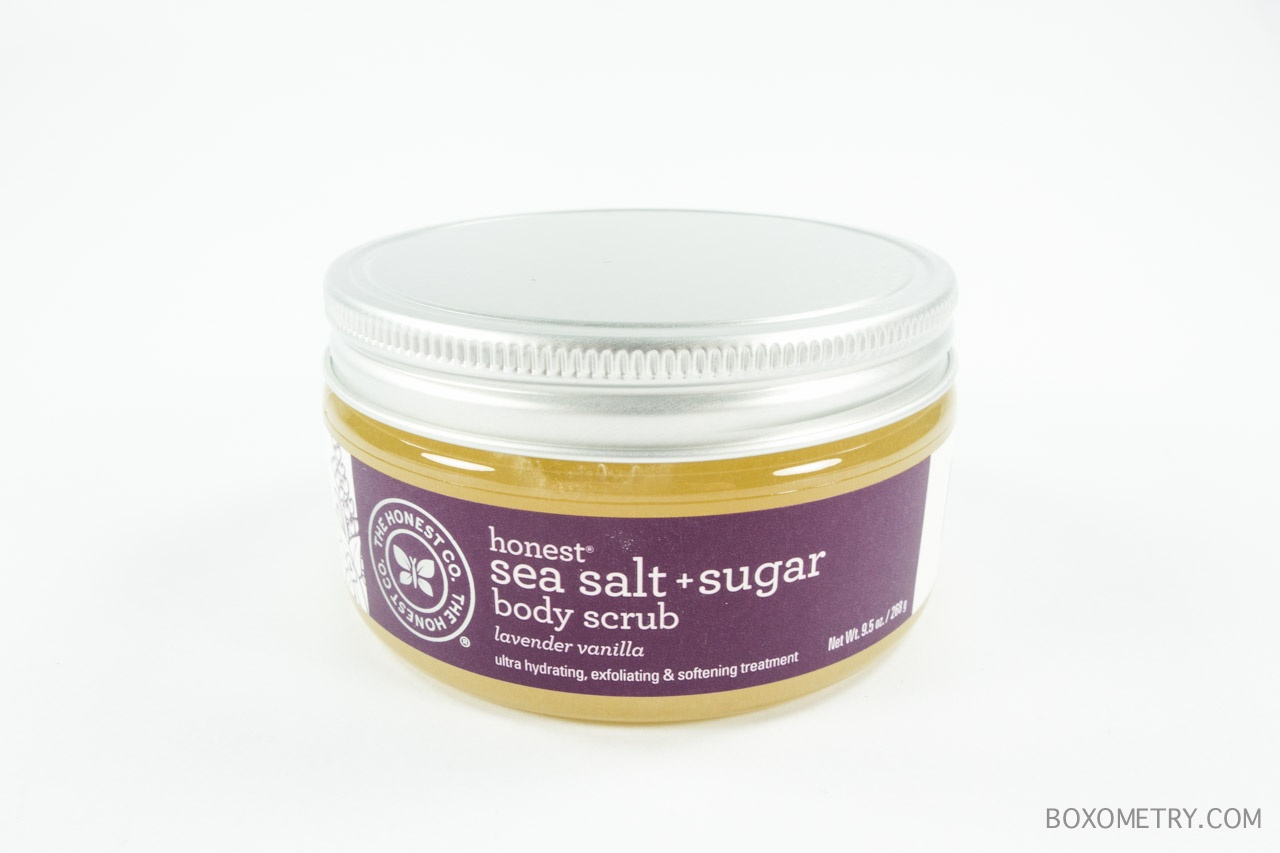 Product: The Honest Company Sea Salt + Sugar Body Scrub
Retail Value: $16.95
I'm a regular subscriber to The Honest Company, so I already own this product. It works well and leaves the skin soft and smooth. It's also a plus that it doesn't leave as much mess as a coffee scrub!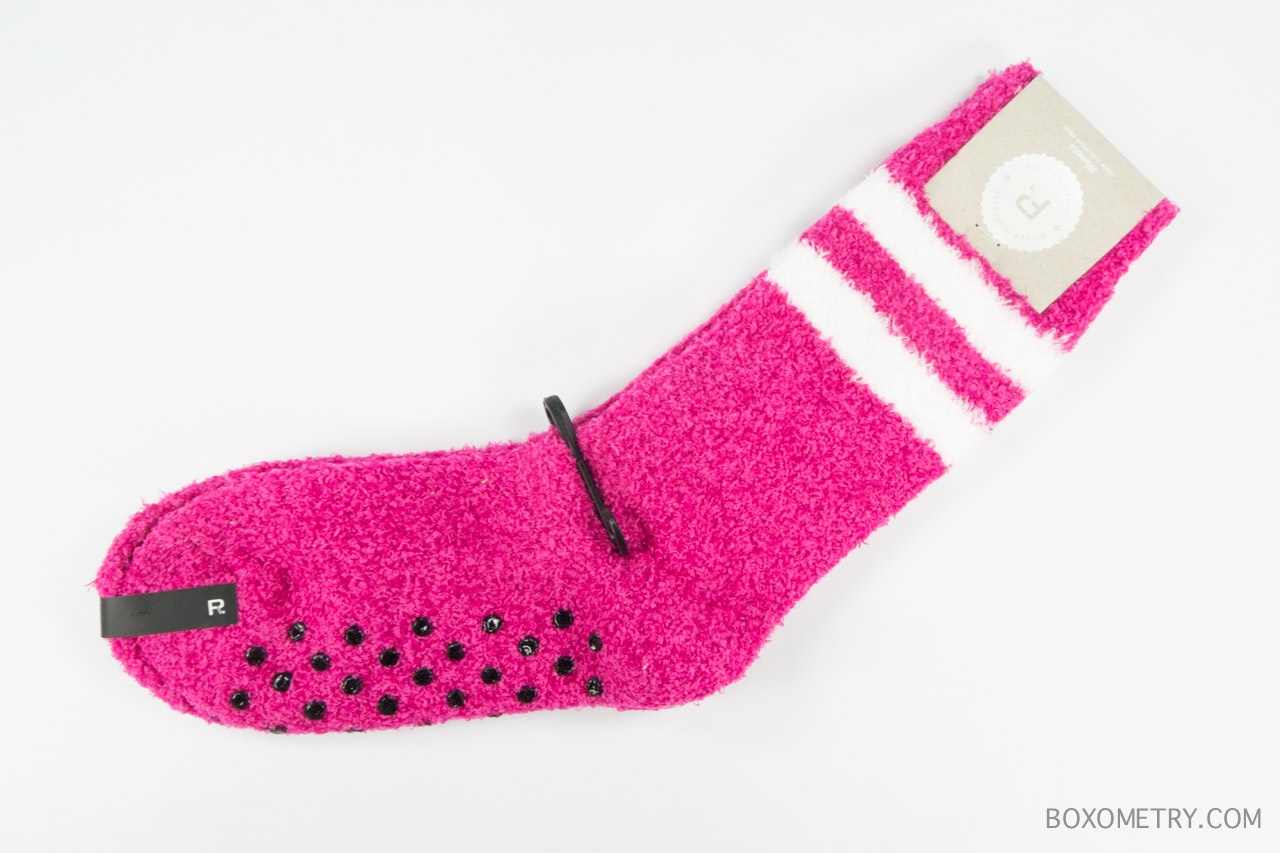 Product: Richer Poorer Hope Slipper Socks
Retail Value: $15.00
In honor of Breast Cancer Awareness, these pink slipper socks were designed by POPSUGAR. Richer Poorer is a supporter of the fight against breast cancer.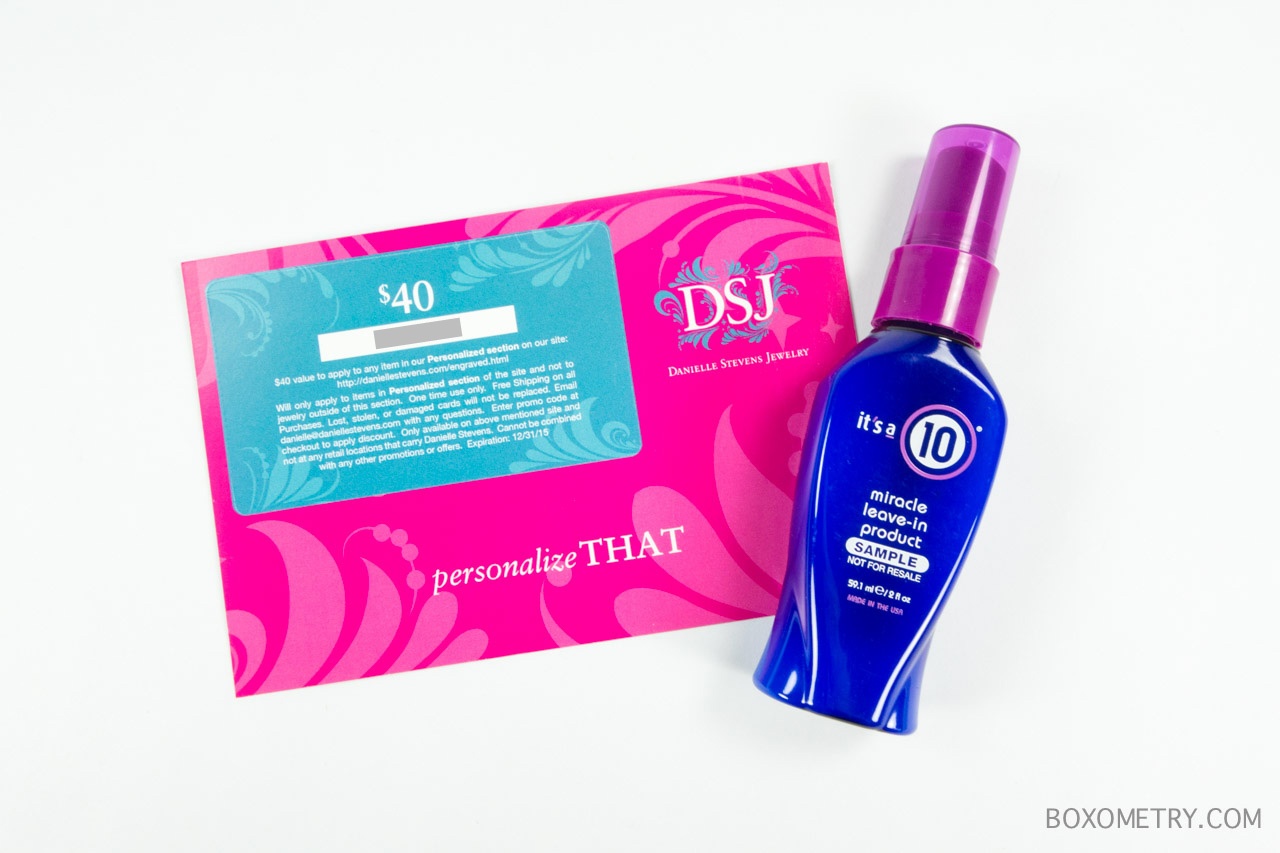 Special Extras: Danielle Stevens Monogram Gift Card
Retail Value: $40.00
This $40 is for engraved products only. There's a nice selection of products, so I may just use this card for myself.
Special Extras: It's a 10 Miracle Leave-In Product
Retail Value: $11.96
This is a leave-in hair conditioner that helps to detangle, add shine and stop frizz. It's a 10 Haircare is a partner of Right Action For Women, helping provide advanced cancer screening to women.
Final Thoughts: Overall, I enjoyed this month's box. I like the support of Breast Cancer Awareness. The products are mostly useful, such as the pillowcase, socks, body scrub and liquor gift bags. There are also two bonus items, so the value is definitely great.