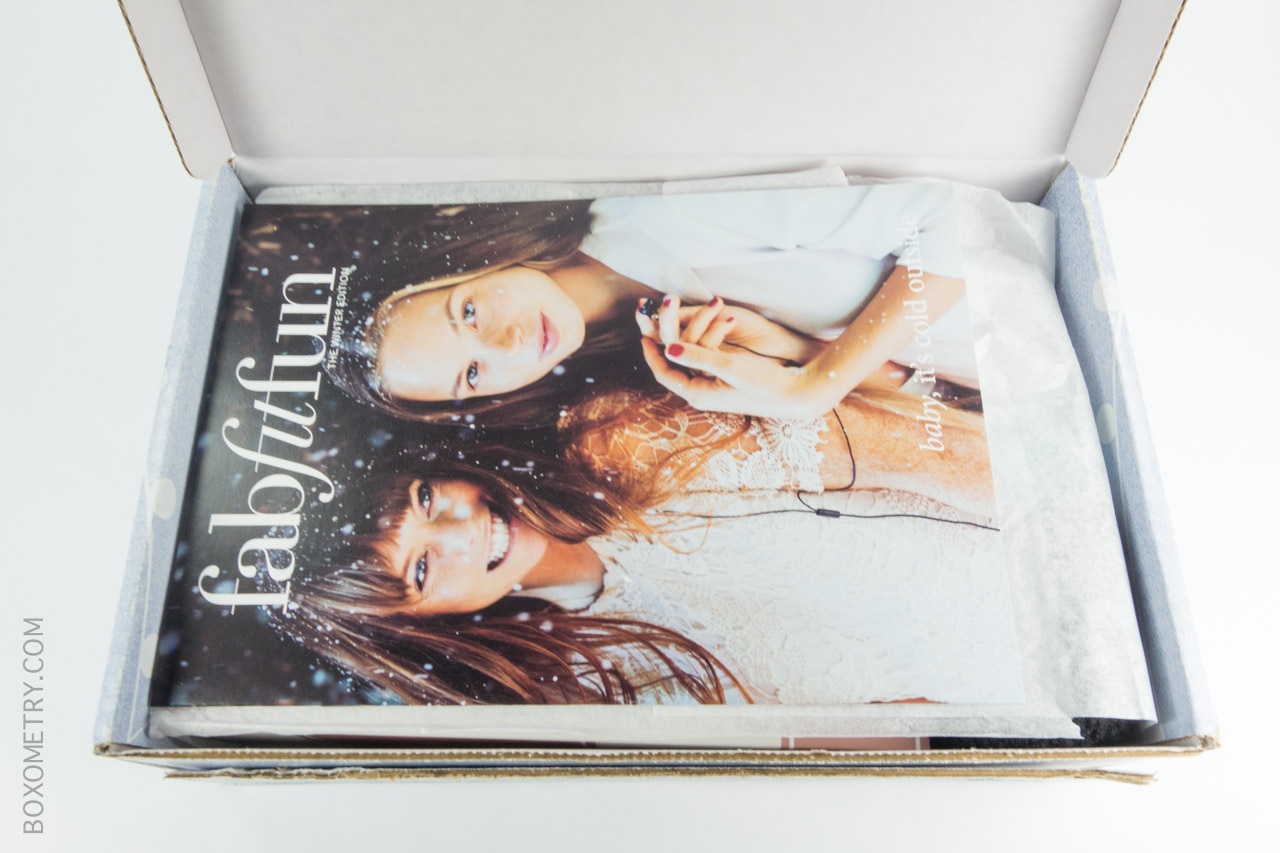 FabFitFun VIP Box is a quarterly subscription service that sends you the latest beauty and fashion, fitness, and wellness products every season. Each box is guaranteed to be valued at $120+ of full-sized premium products. If you sign-up for an annual subscription, you will become a FabFitFun Select member. As a Select member, you have access to different perks such as the ability to customize product variations in your quarterly boxes, getting the box shipped early, and etc.
Subscription: FabFitFun VIP Box
Category: Women, Women's Lifestyle
What's Included: Various full-sized premium products from beauty and fashion, fitness, and wellness with guaranteed value of $120+.
Price: $49.99 per quarter or $179.99 for an annual subscription ($45.00 per quarter).
Ships To: US only.
Coupon: Click here to get $10 off your first box with our exclusive coupon code BOX10.
Read more FabFitFun VIP Box reviews.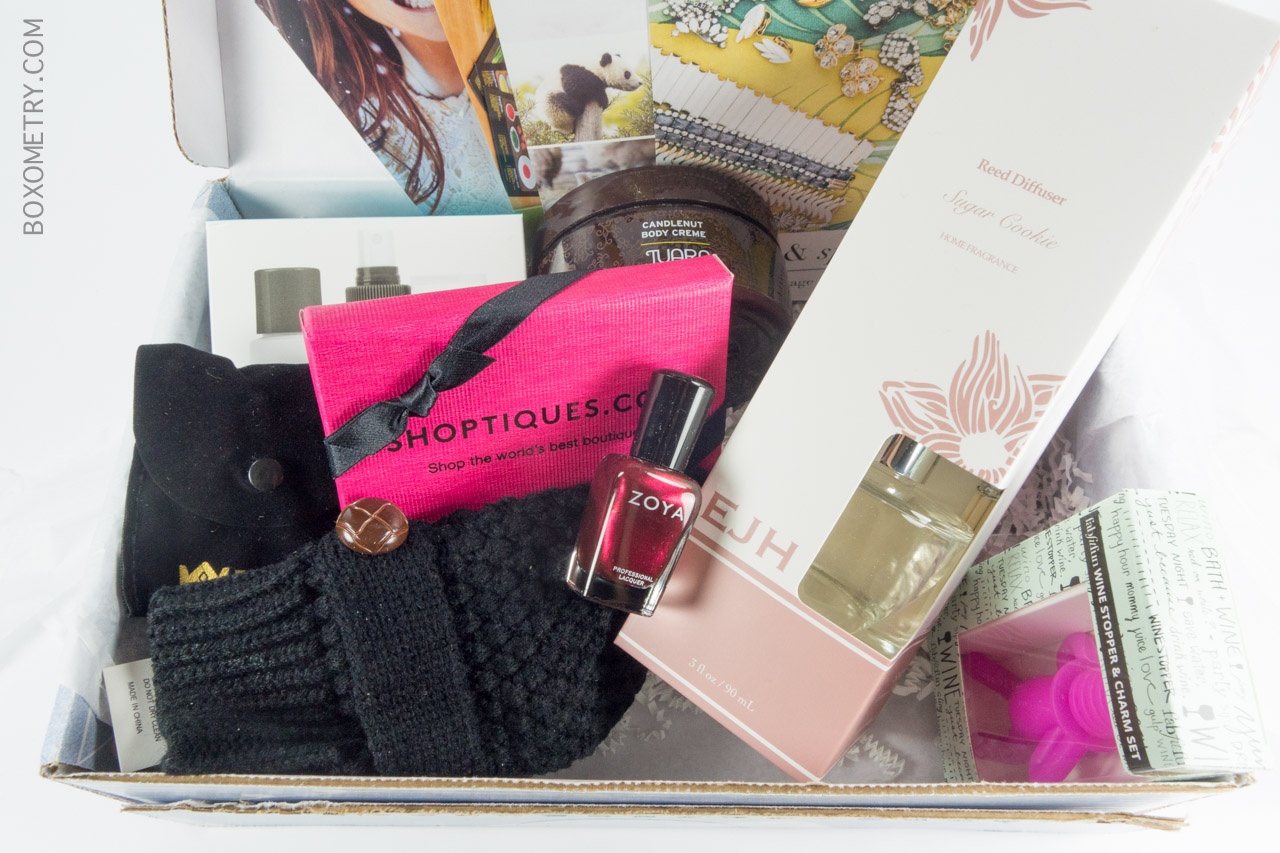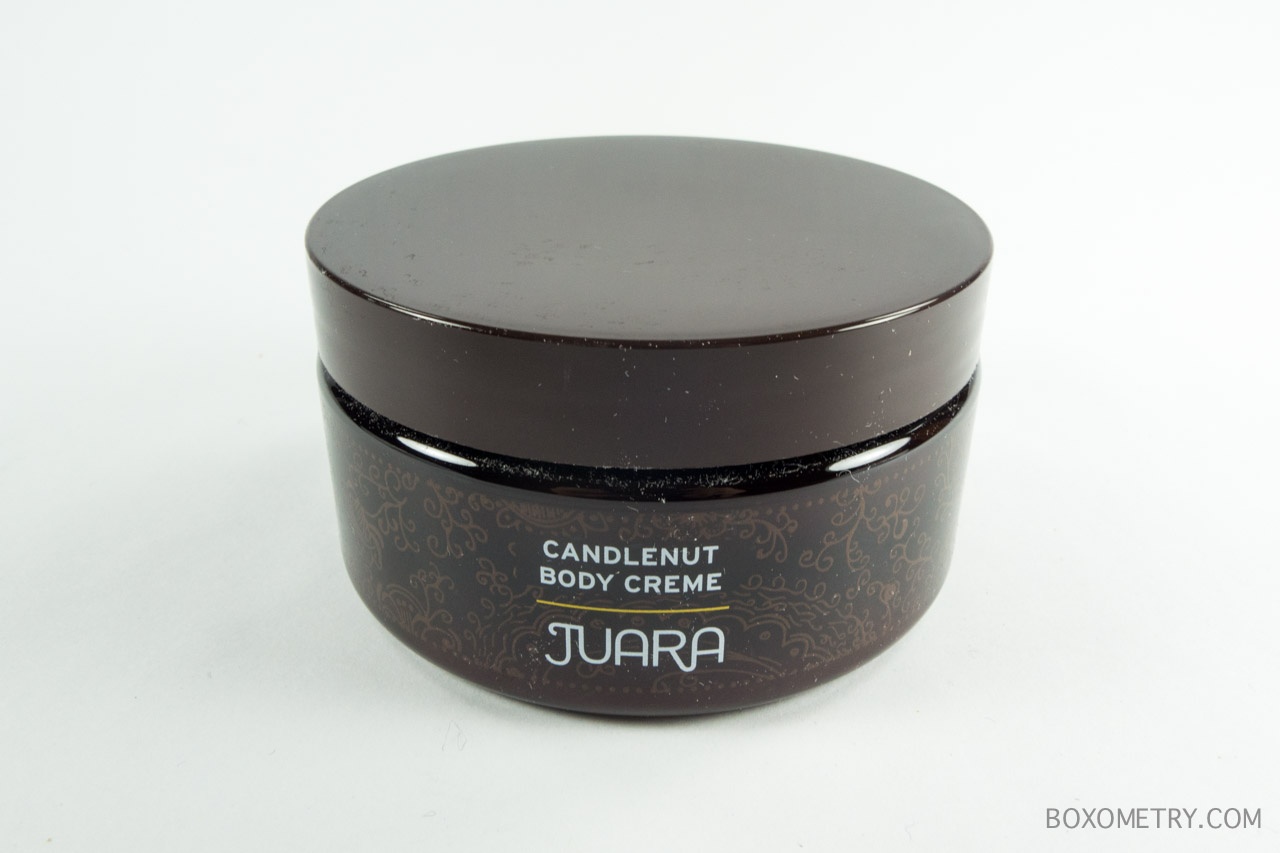 Product: Juara Candlenut Body Creme
Retail Value: $35.00
The main ingredient in this body creme is Candlenut Oil. This creme is velvety and smooth, and feels very moisturizing. It is perfect for winter weather.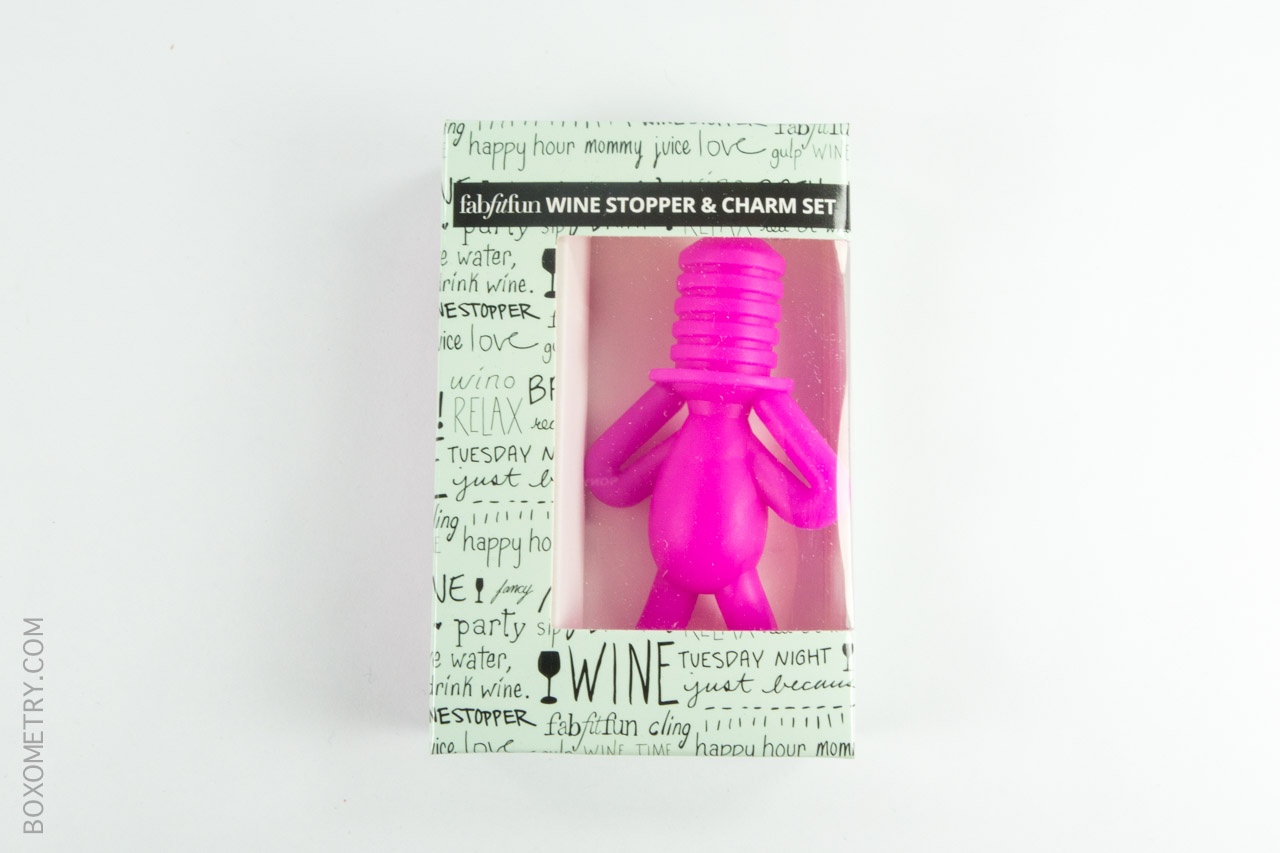 Product: FabFitFun Wine Stopper & Charm Set
Retail Value: $15.00
This is an exclusive wine stopper and charm set by FabFitFun. I don't drink much alcoholic beverages except for sweet ice wine, so I will probably gift this set. The wine stopper is made of silicone, and looks rather cute. There are several color variations, so you may receive something different from what is pictured.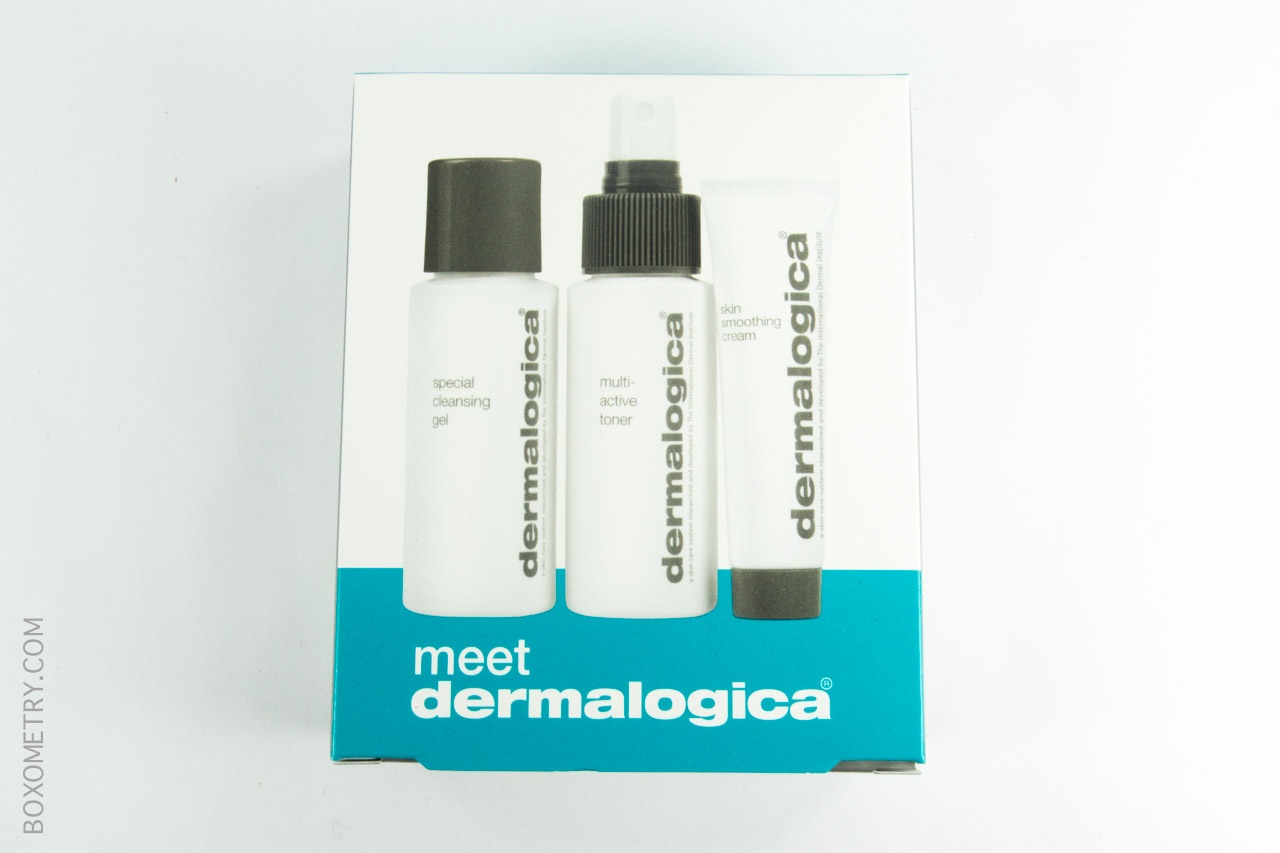 Product: Dermalogica Travel Set
Retail Value: $45.00
Most of the Dermalogica travel sets come in set of 5, but this one comes with 3 products. The set includes cleansing gel, toner and skin smoothing cream. It has everything you need for your skincare regimen, so it's definitely great for travelling.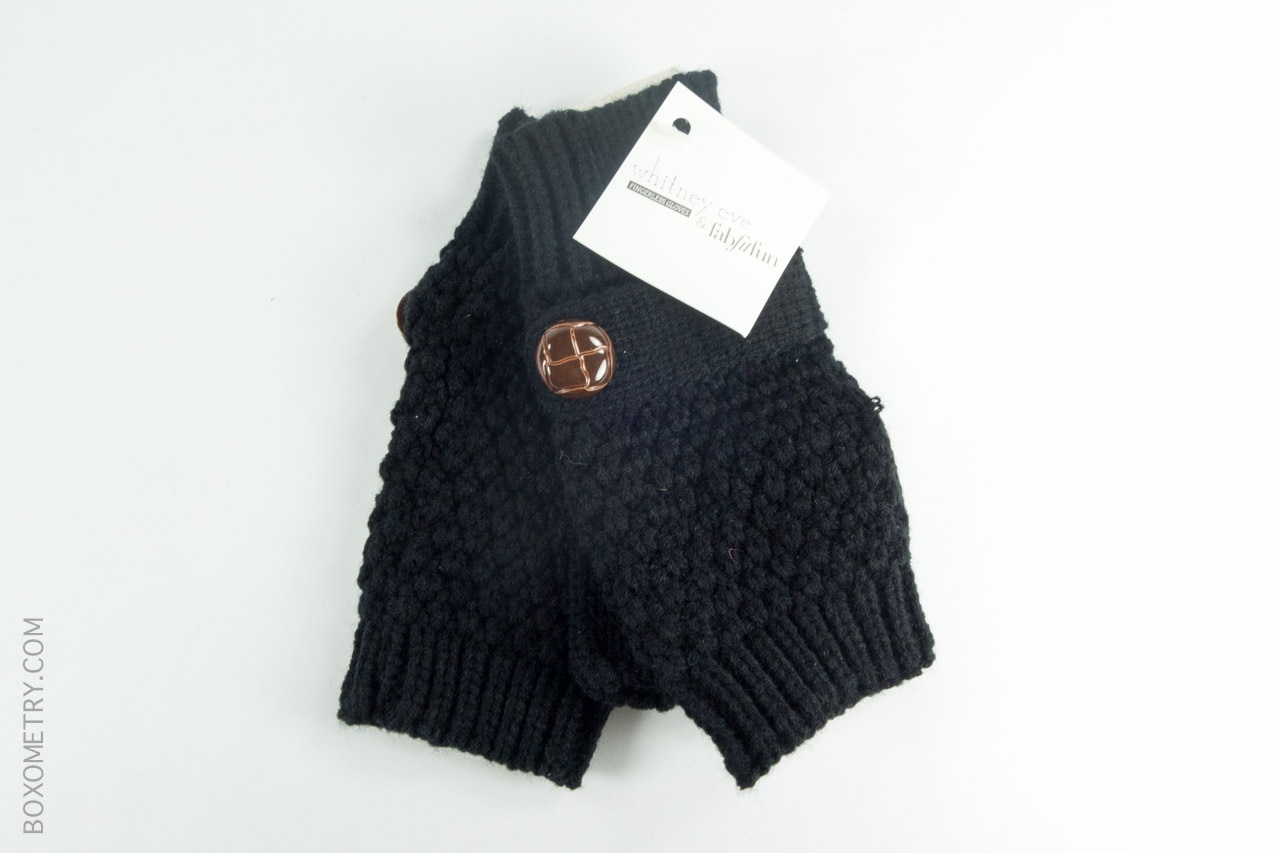 Product: Whitney Eve x FabFitFun Fingerless Gloves
Retail Value: $26.00
This is one of the items where FabFitFun lets you choose the color if you are a VIP member. I remember always thinking about getting a pair of fingerless gloves for work. This is because our office temperature was freezing year round, and my fingers would get numb from the cold as I typed away on my keyboard. This is a welcome addition to my collection of gloves, however, I no longer work at a freezing cold office.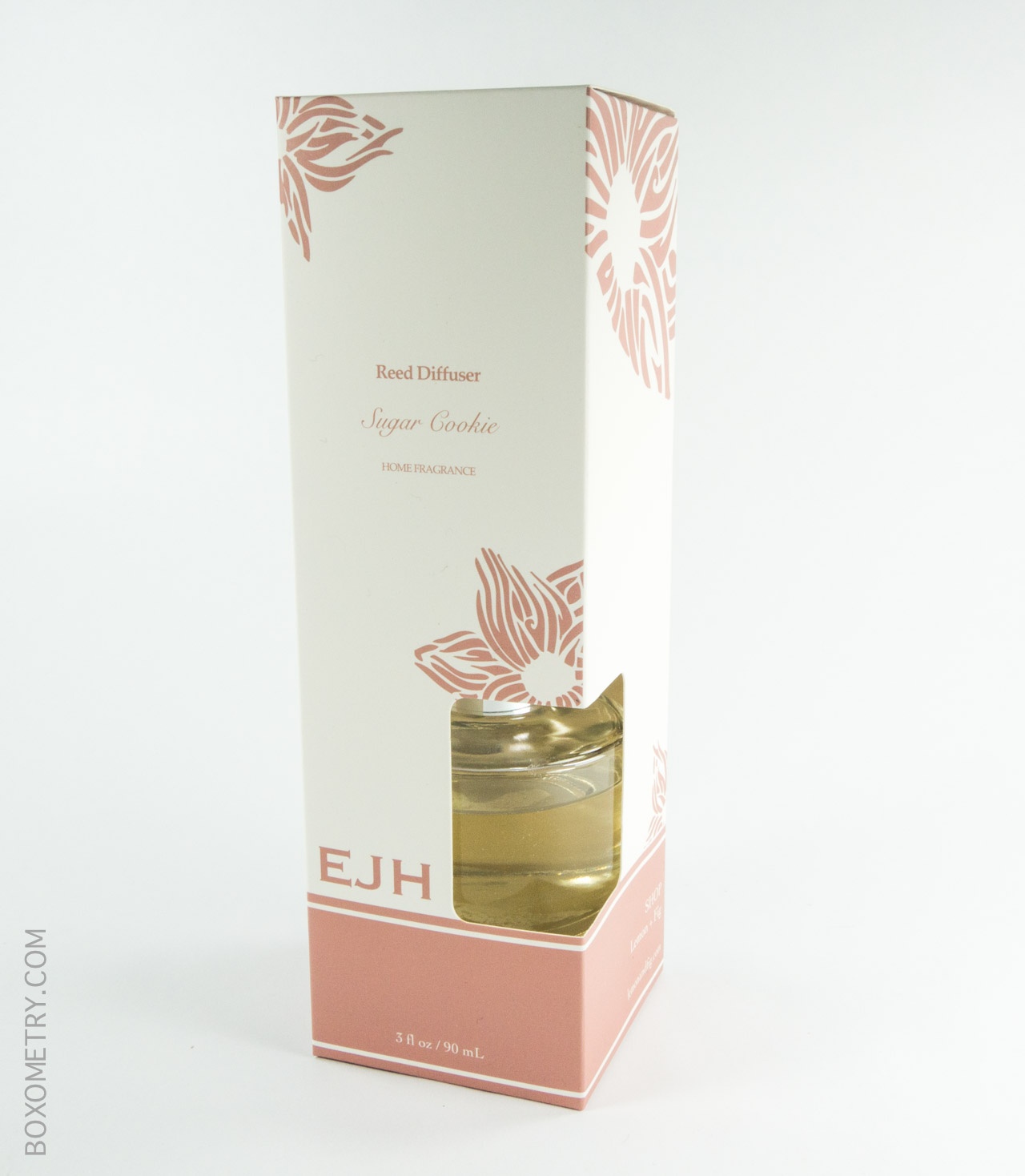 Product: EJH Brand Diffuser
Retail Value: $37.00
I haven't started using this diffuser yet since I have several around the house already. This is another item where you get to choose the scent of your choice as a VIP member. I selected the Sugar Cookie version for the holidays, but the yummy scent works any time of the year!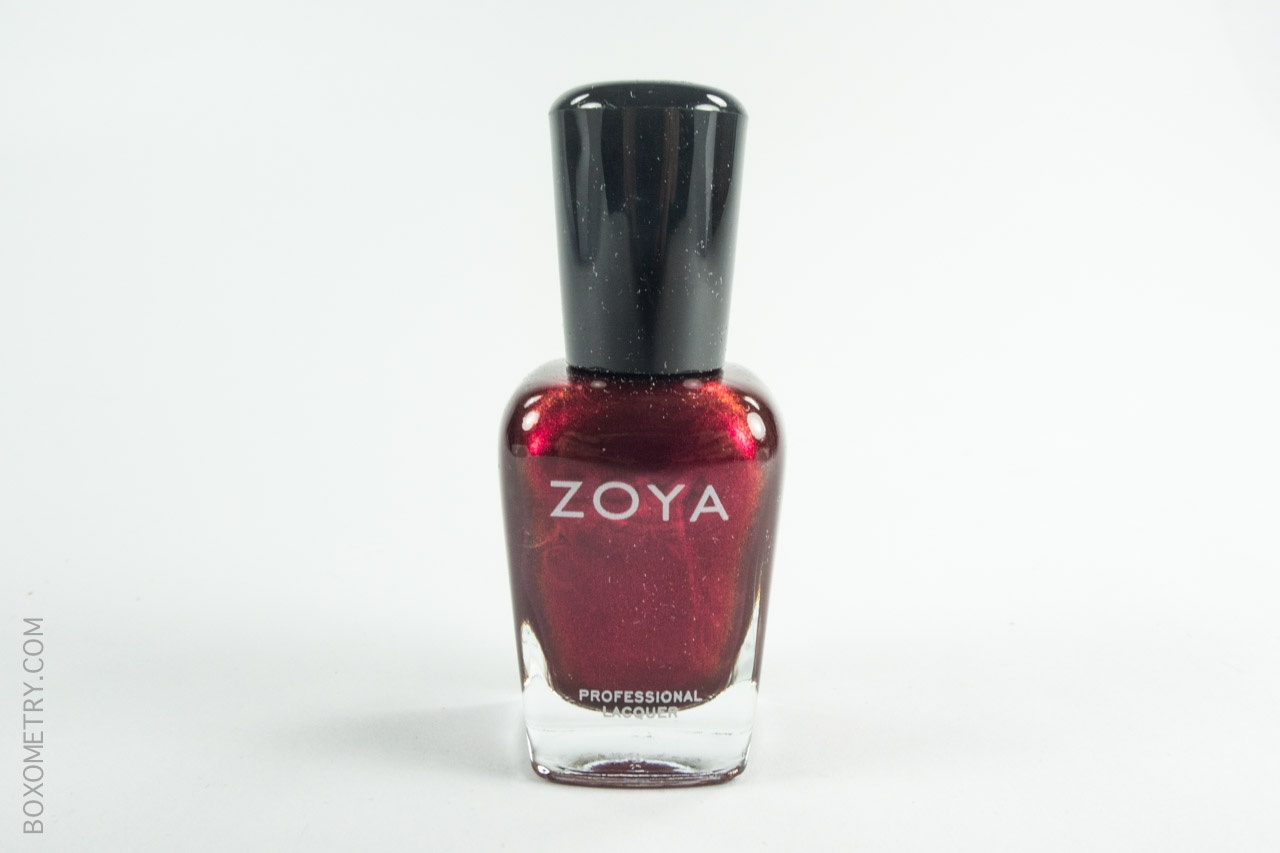 Product: Zoya Nail Polish
Retail Value: $9.00
I have quite a few nail polishes from subscription boxes, but I always love getting more (not that I need them). The Zoya nail polish is 5-free, which is definitely a plus for me. The color is festive and works well for the holidays.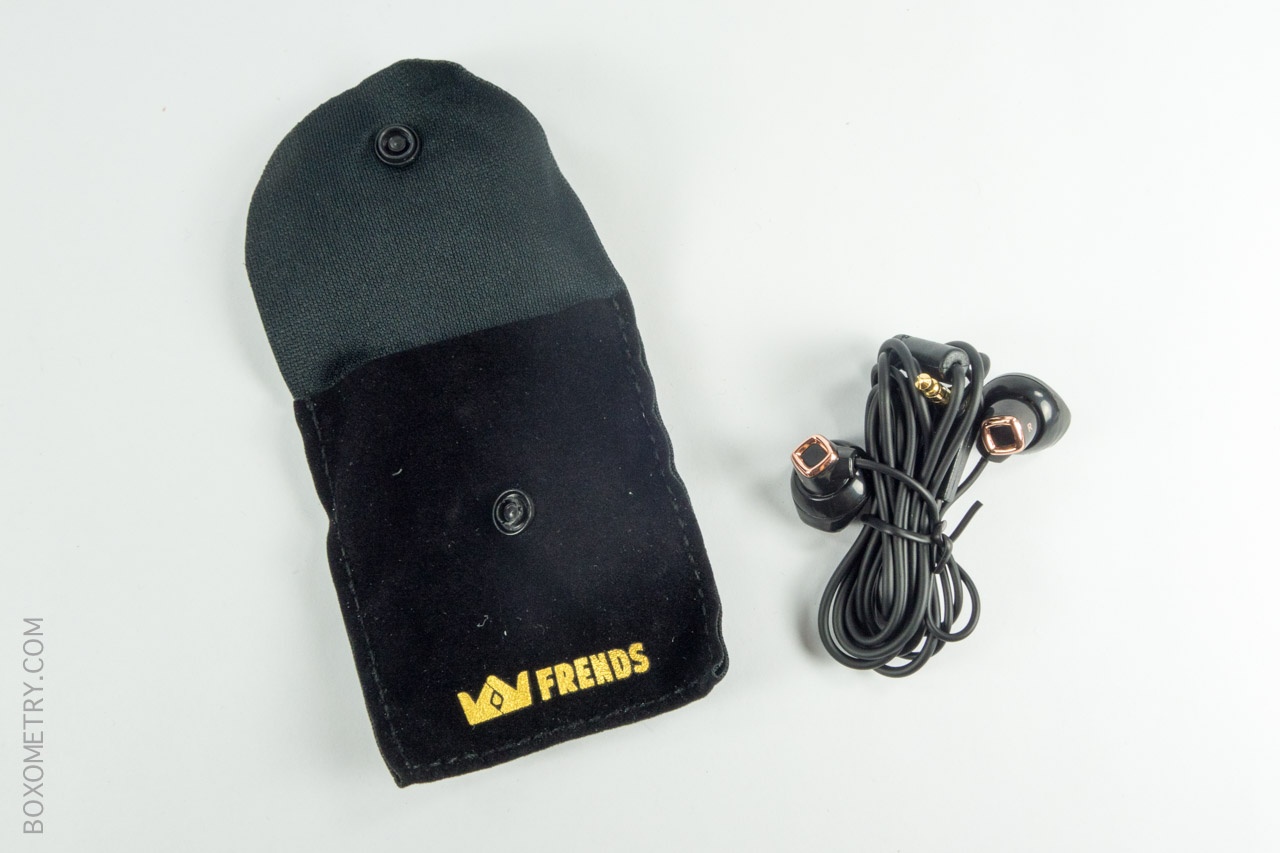 Product: Frends "The Donna Earbuds"
Retail Value: $80.00
This is an exclusive FabFitFun version of The Donna Earbuds by Frends. If you are a VIP member, you were able to choose the color of the earbuds. I already own a couple pairs of earbuds, so I'll keep these as backup. They sound fine and are easy to bring around.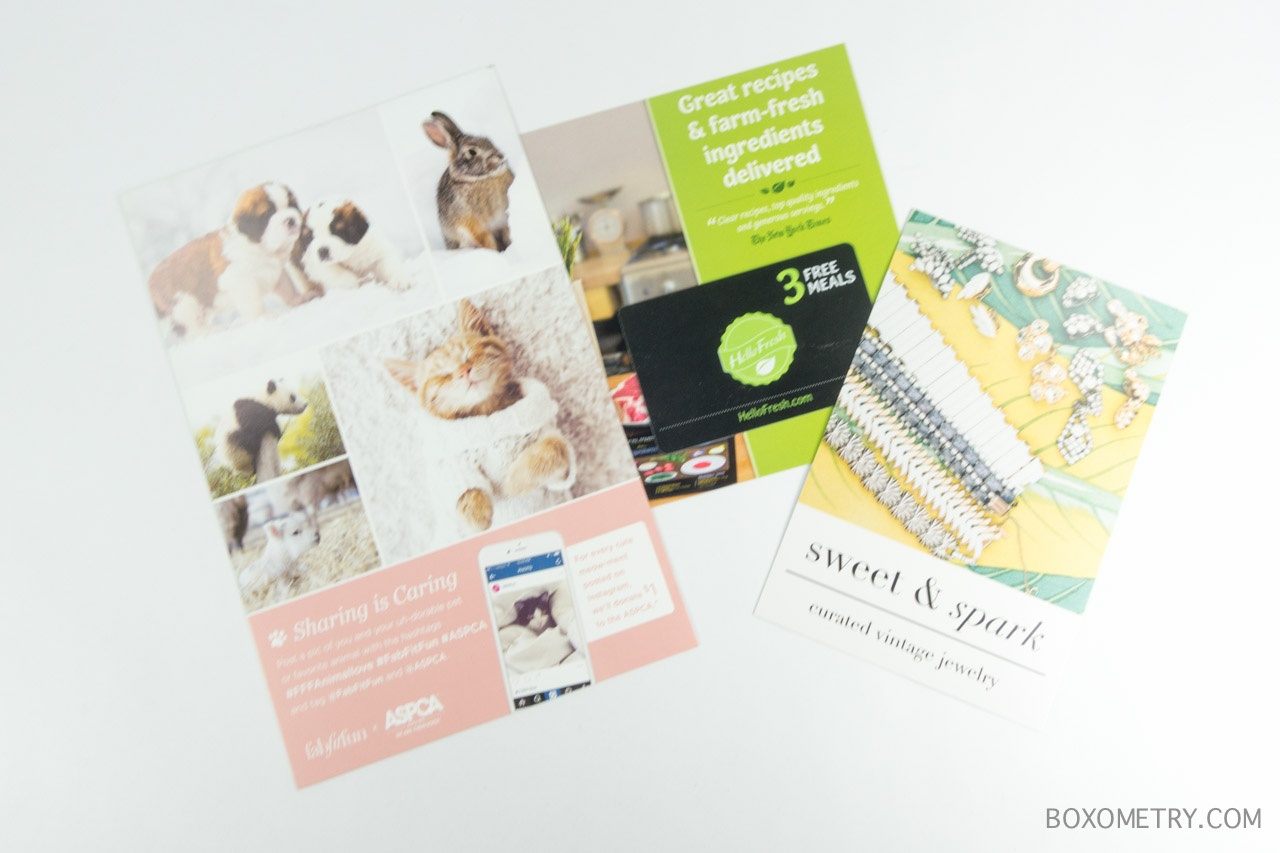 Product: Sweet & Spark Gift Card
Retail Value: $40.00
Sweet & Spark is vintage jewelry shop. I actually have another gift card from them through a subscription box, so now I'll be able to use both! There is also a HelloFresh card for 3 free meals.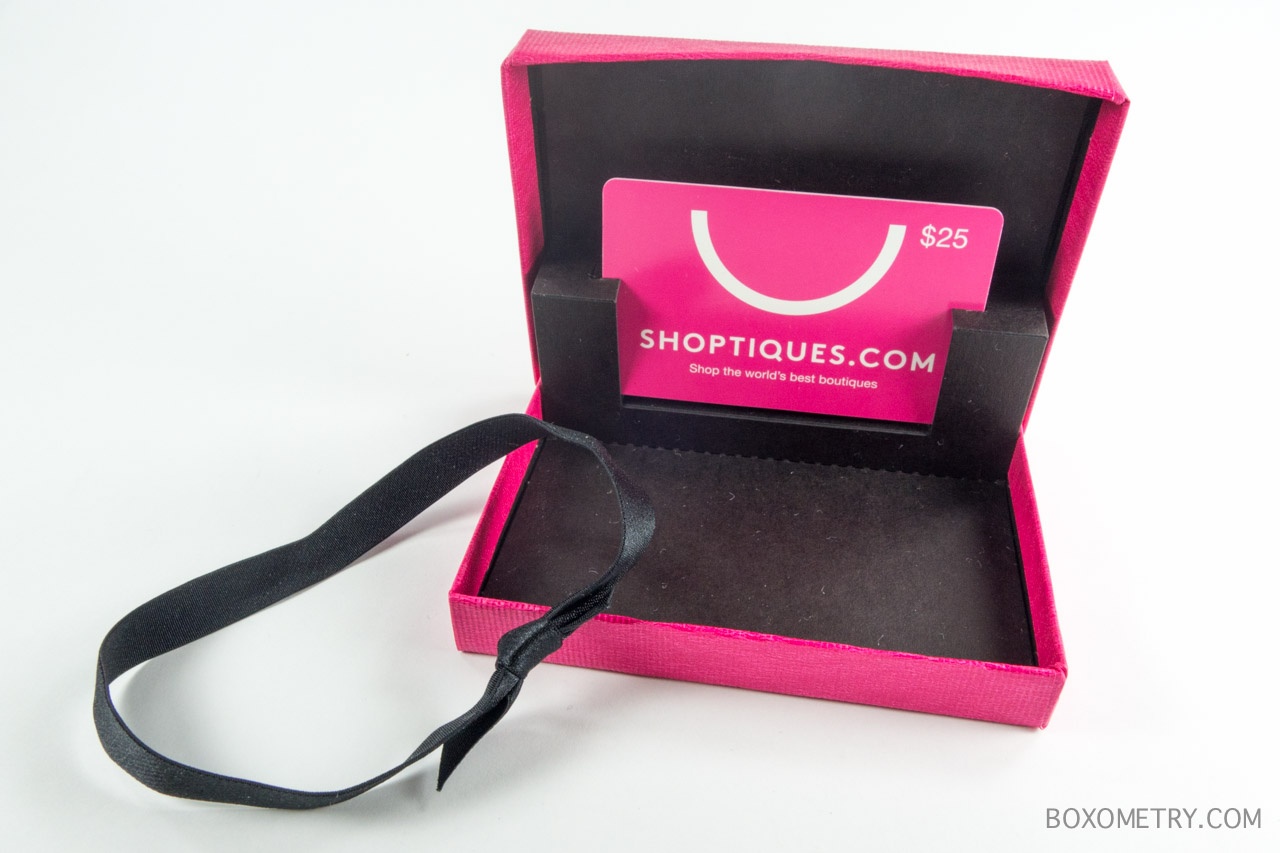 Product: Shoptiques Gift Card
Retail Value: $25.00
I'm not too familiar with Shoptiques, but they appear to be an online shop where you can find boutique items from around the world. This is great as a gift to someone who loves boutique products.
Final Thoughts: The items included in this box definitely fits the winter and holiday season. You can either use or gift the products, and the value is great for a $50 per quarter box. There are also a few exclusive items, so they are one-of-a-kind outside of the subscription.