Ipsy Glam Bag is a monthly beauty sample subscription service. They usually send about 5 deluxe and full-size items according to your preferences. There's a waitlist when you sign-up. To bypass the waiting period, you'll need to follow instructions and share Ipsy with your social accounts and follow their stylists.
Subscription: Ipsy
Category: Women, Beauty, Makeup
What's Included: 4 to 5 deluxe and full-size beauty products tailored to you in a collectible Glam Bag.
Price: $10 per month or $110 per year (which equals one month free).
Ships To: US and Canada (add $4.95 for shipping to Canada).
Read more Ipsy reviews.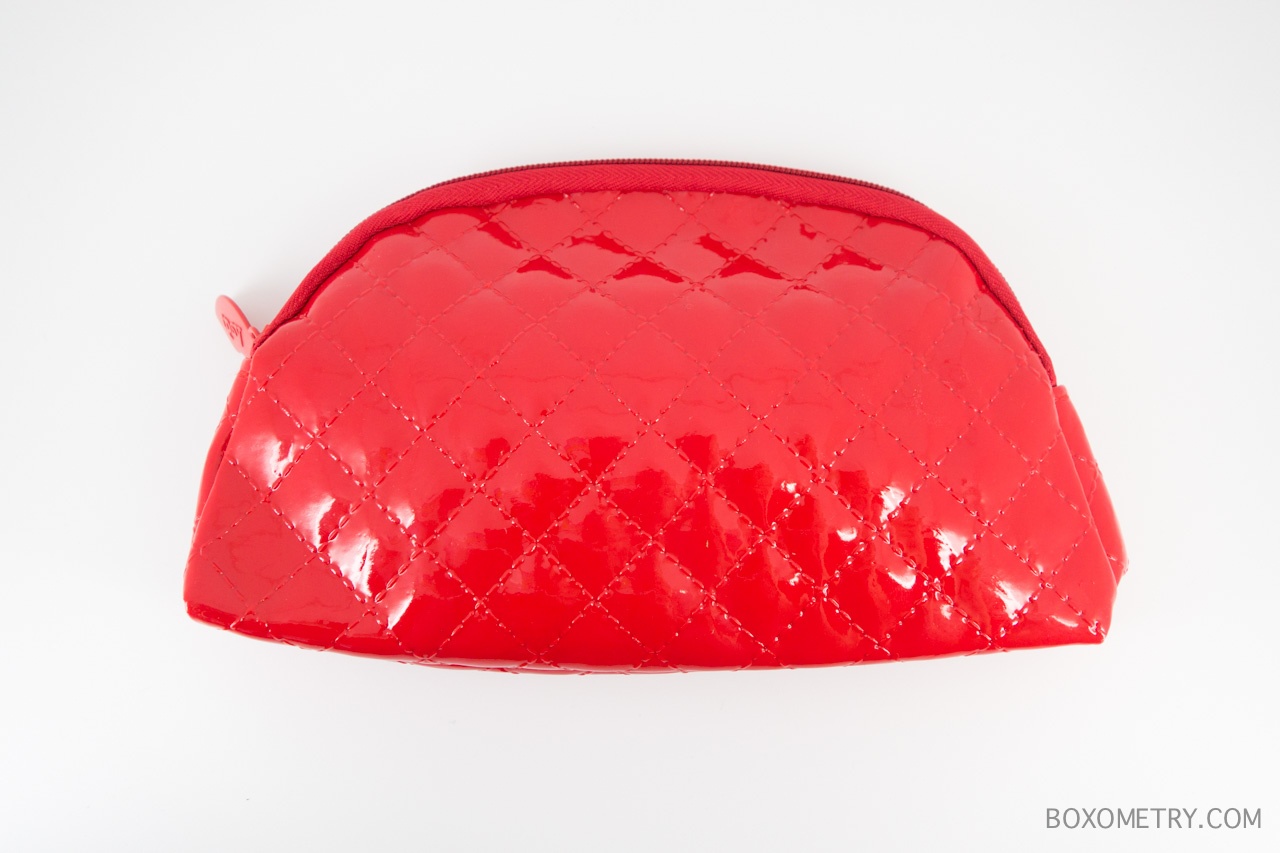 This month's glam bag is completely red, appropriate for the holiday season.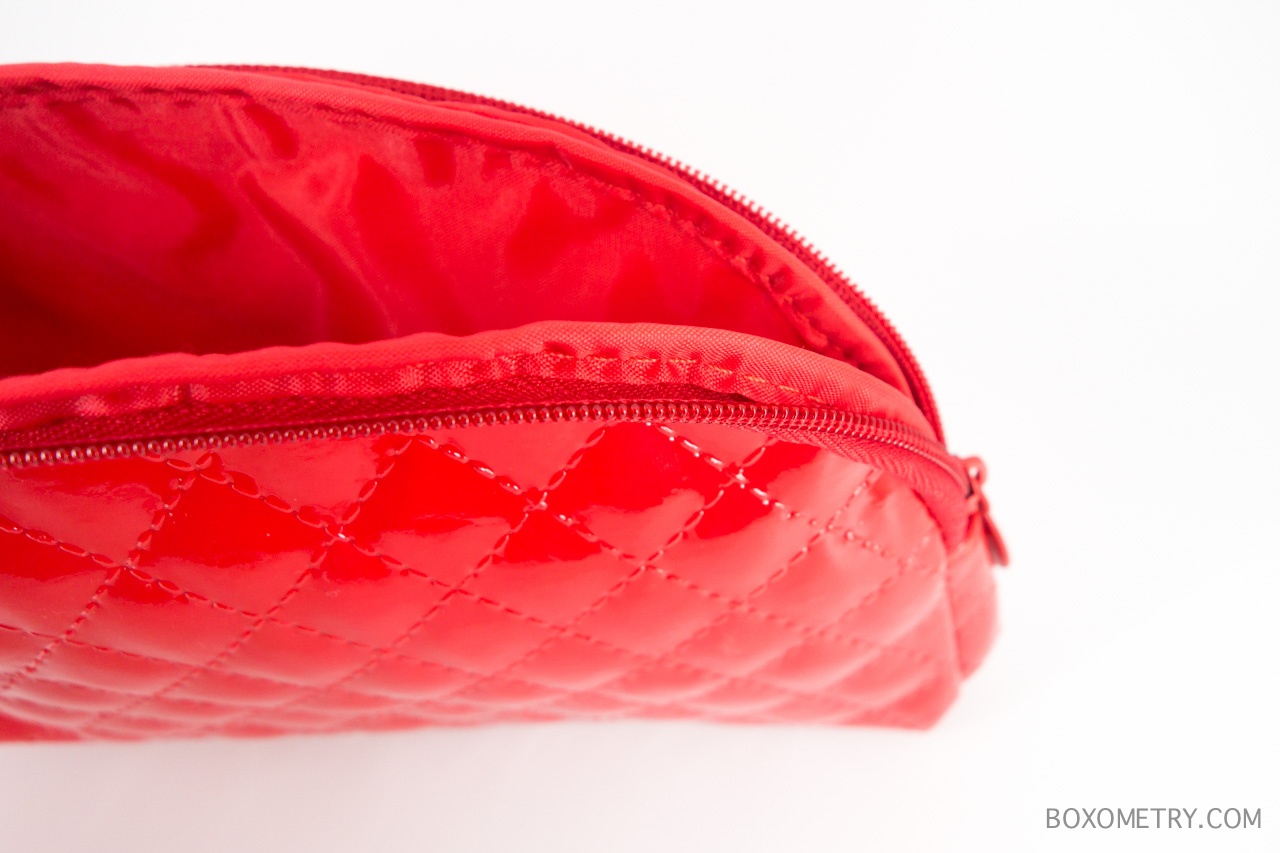 Here's a closer look.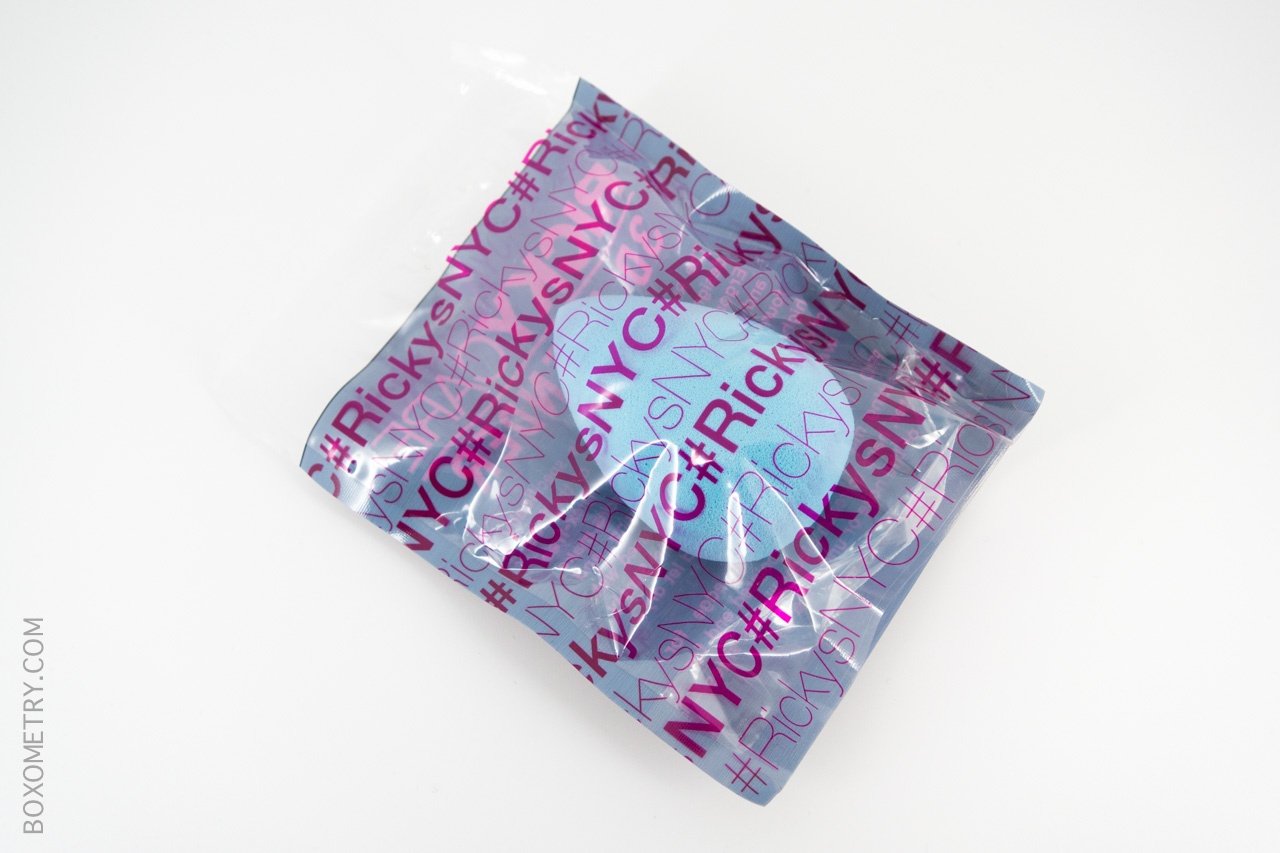 Product: Rickycare Original Classic 3D Blender
Retail Value: $10.00 (Full Size)
This works exactly like the Beauty Blender, which I've been using for the last couple of years. I'm excited to receive this and try it out. According to the site, you can clean the blender by simply using soap and water. I actually purchased the cleaner for my Beauty Blender, but soap and water is much more economical way of cleaning.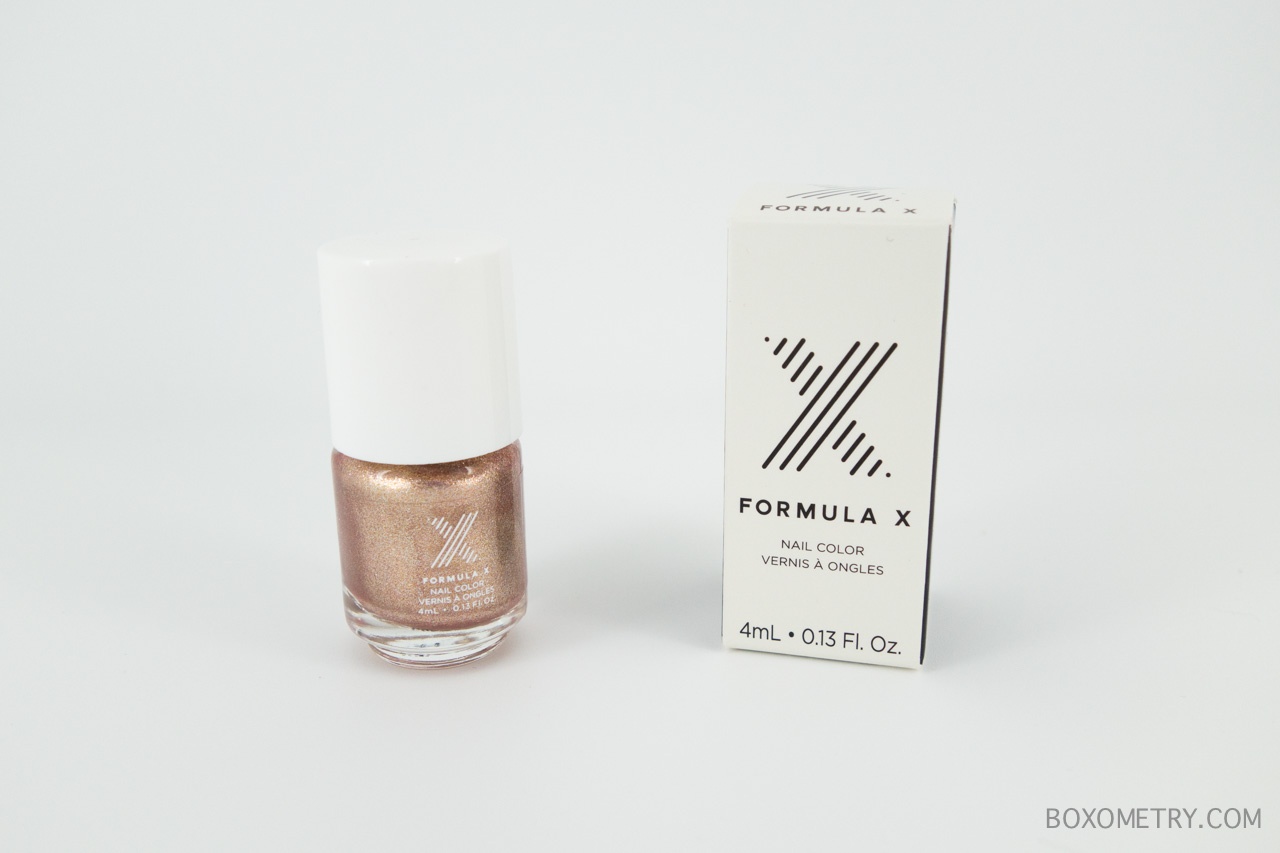 Product: Formula X Nail Polish (0.13 fl oz)
Retail Value: $4.10
I never get tired of receiving nail polishes even though I get so many from my subscription boxes. This particular color is called Revved Up, which is a sparkly gold tone. If you are looking for 5-free formula though, this may not be the brand for you. It's got everything in the ingredients that can potentially be harmful.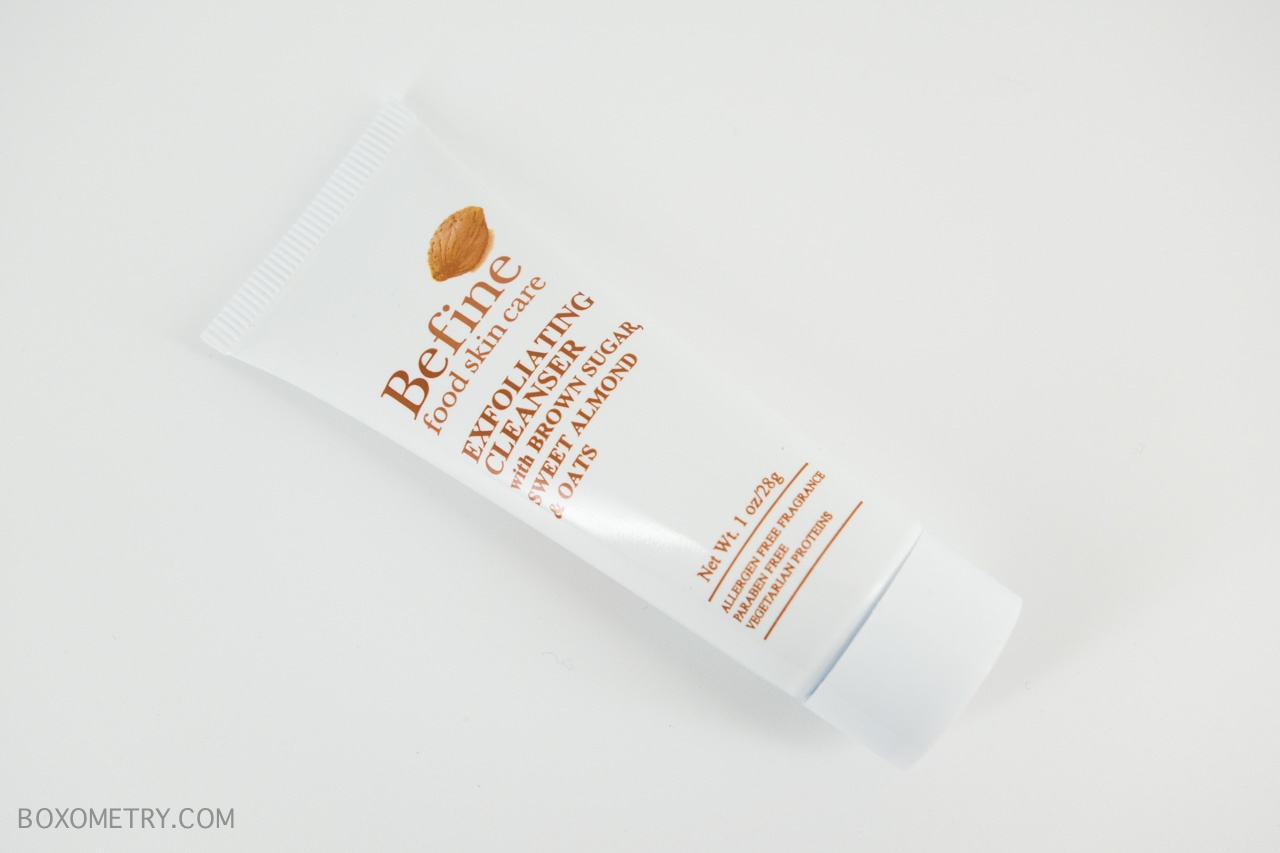 Product: Befine Exfoliating Cleanser (1 oz)
Retail Value: $6.00
The Befine Exfoliating Cleanser contains brown sugar, sweet almond, and oats. I love the smell! You get a nice and clean scrub from it. It's also paraben free and uses allergen free fragrance.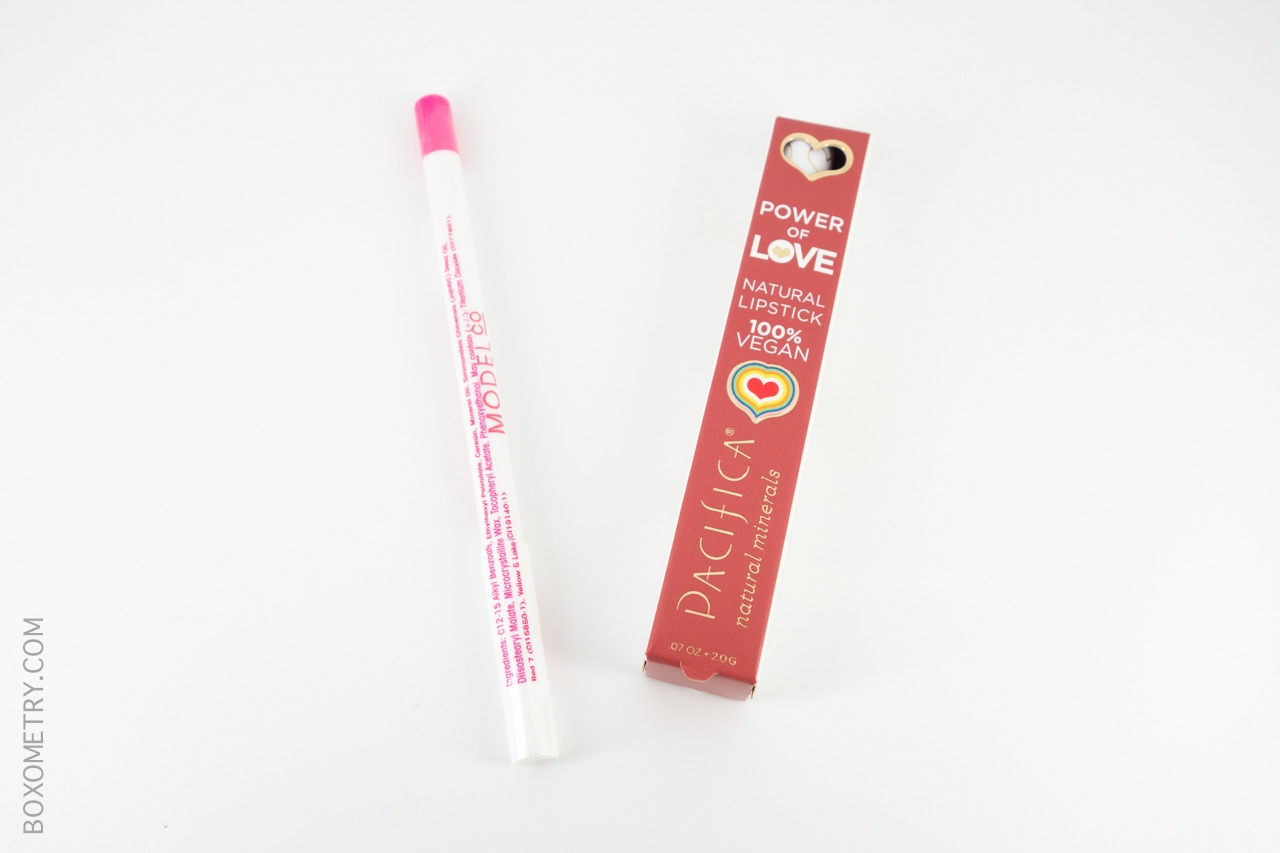 Product: ModelCo Illusion Lip Liner
Retail Value: $20.00 (Full Size)
This lip liner is nude, and intended to enhance the lips by creating the perfect pout through the illusion of natural and fuller lips. It also contains moisturizing properties.
Product: Pacifica Power of Love Natural Lipstick in Nudie Red
Retail Value: $10.00 (Full Size)
Although the name says red, it's not as red as I expected. It's more of a brownish tone, and applies nicely. If you are not familiar with Pacifica, all of their products are 100% vegan and cruelty-free. I'm always happy to get a full-size product like this one.
Final Thoughts: I loved everything in this month's glam bag, and the value is consistent with their advertisement. There are 3 full-size items, which is awesome. My annual subscription is almost up for both Birchbox and Ipsy, and I definitely know which subscription to keep!