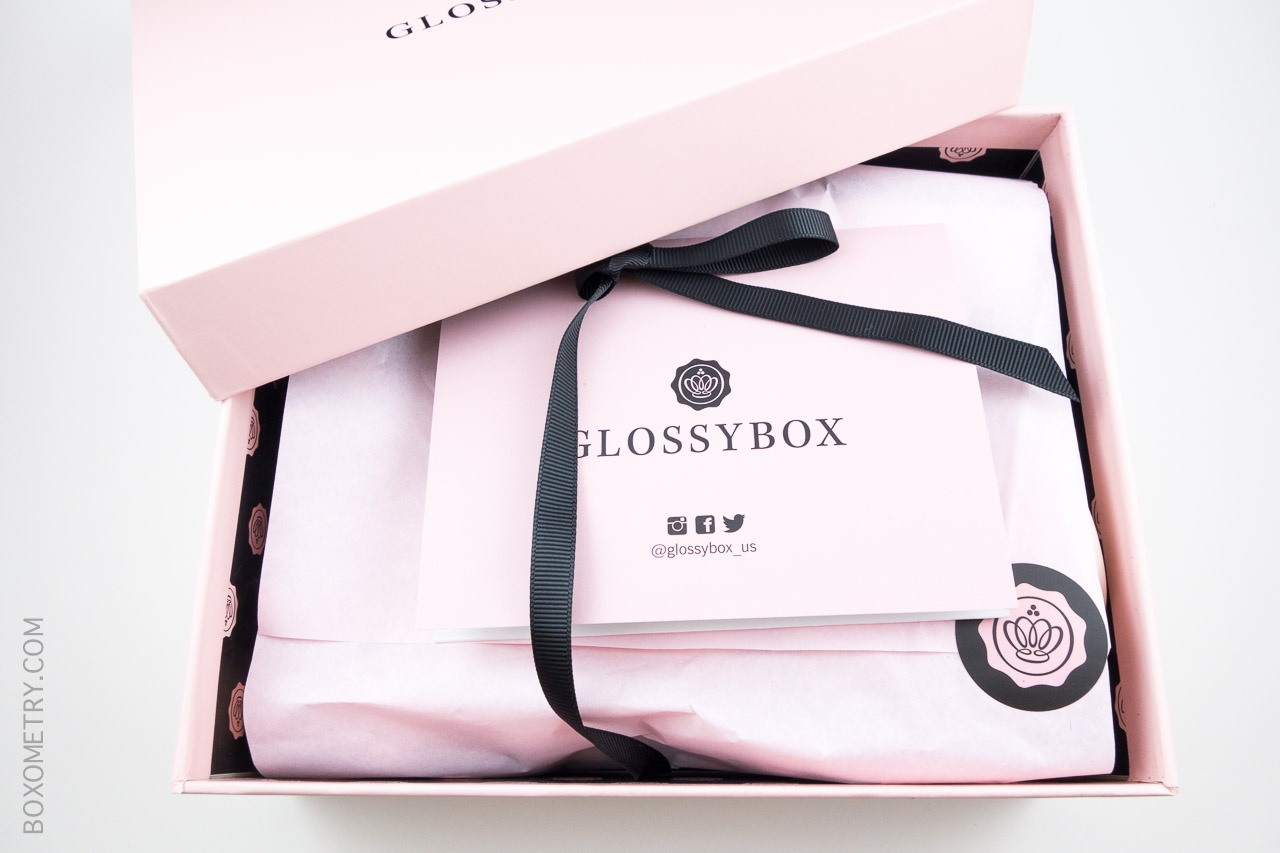 GLOSSYBOX is a women's beauty subscription box featuring five (sometimes six) products from high quality brands. For $21 a month, the total retail value is great. There are definitely hit or miss items for me in each box, but I have the option of keeping or gifting them since they are usually well packaged.
Subscription: GLOSSYBOX
What's Included: 5 full-size or deluxe-size beauty or lifestyle products from high quality brands.
Price: $21.00 per month with free shipping ($20 per month for 3-month, $19.17 per month for 6-month, or $18.33 per month with annual subscription).
Ships To: US and Canada.
Coupon: Use coupon code ROSEMASK to receive free Sisley anti-aging Black Rose Cream Mask ($19 value) with any subscription.
Read more GLOSSYBOX reviews.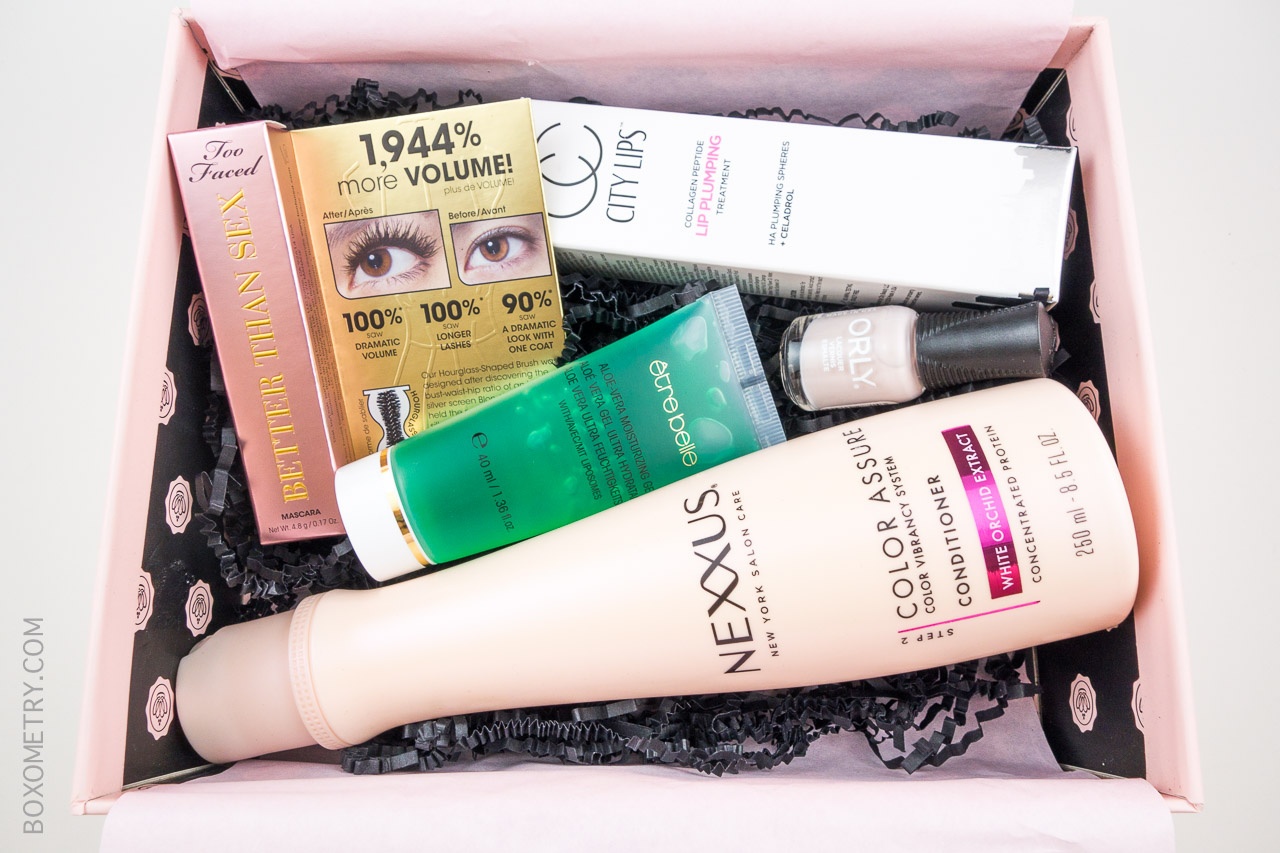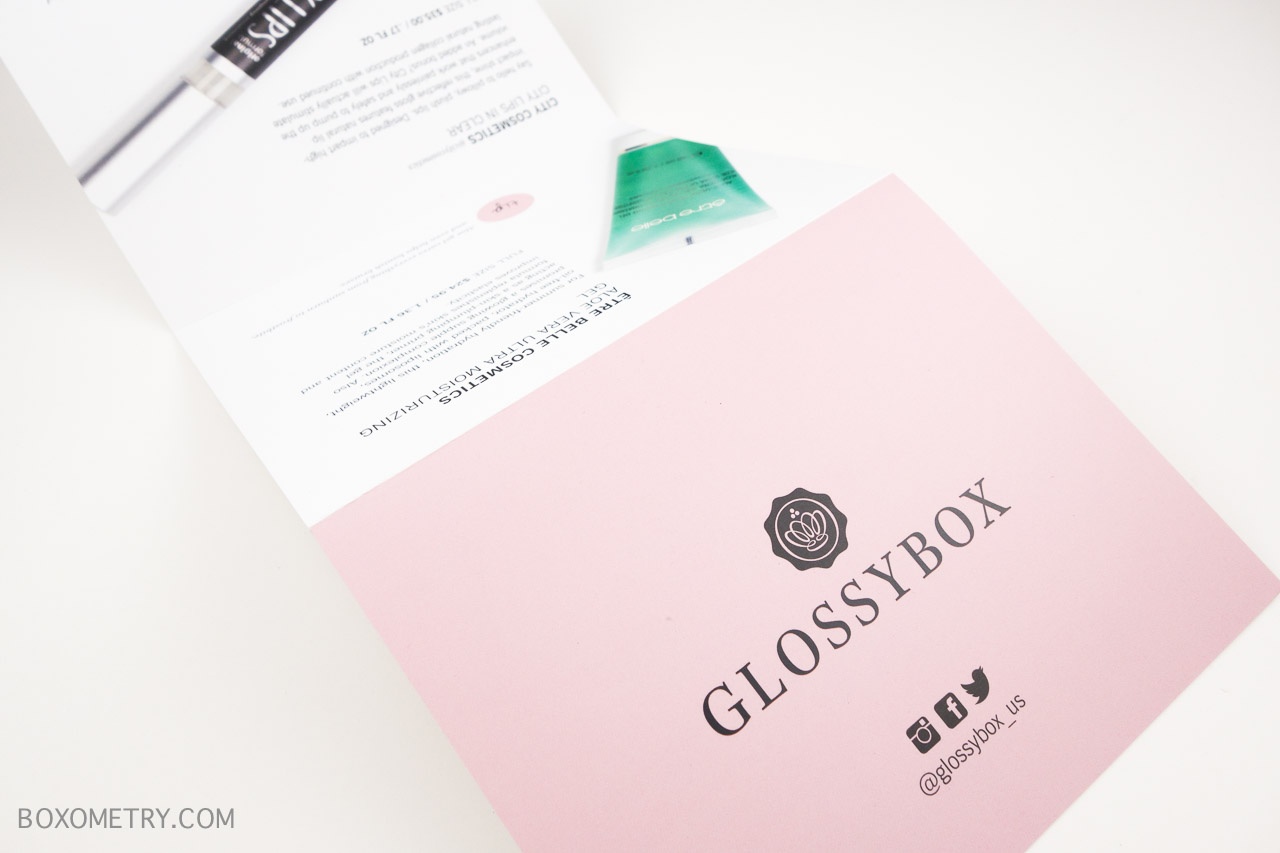 The box comes with a card detailing all of the products, tips on how to use them, and the price.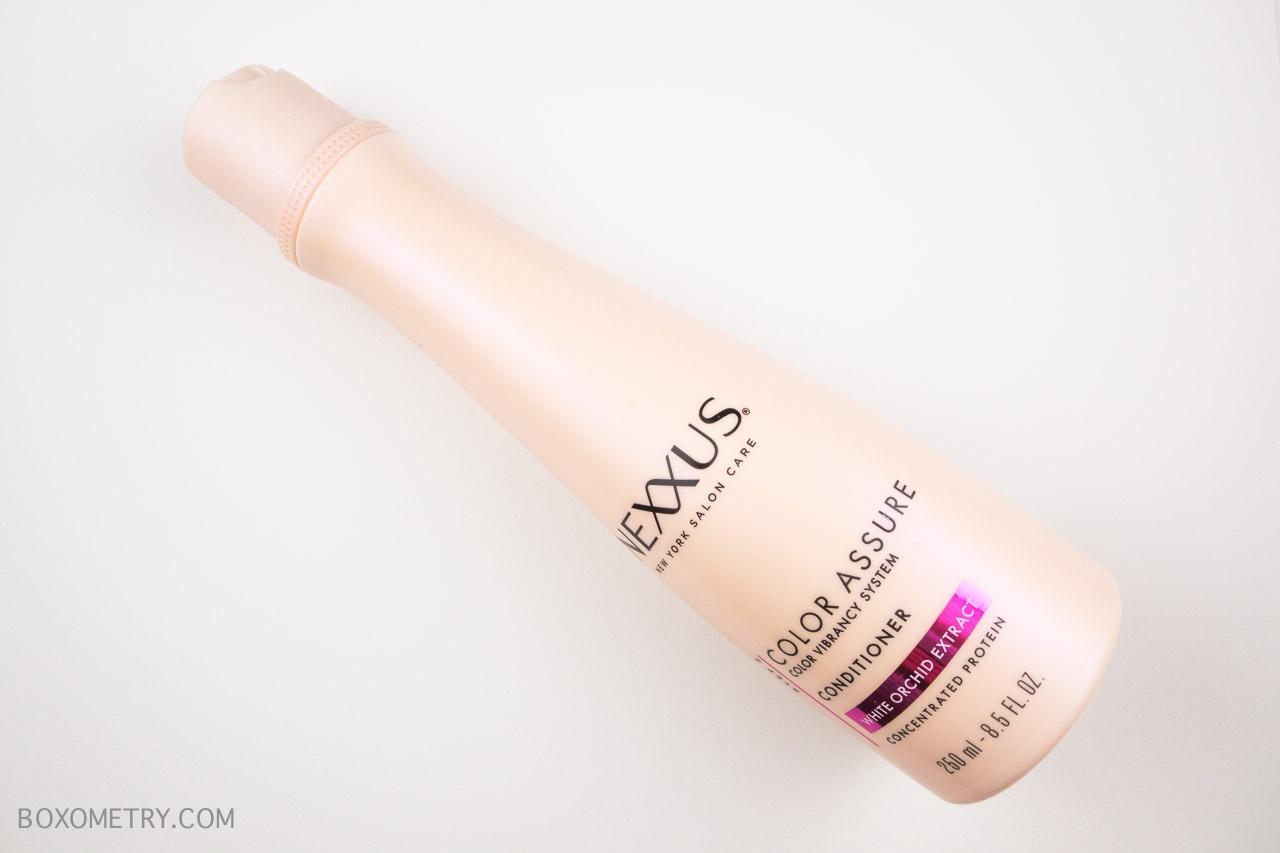 Product: Nexxus New York Salon Care Color Assure Restoring Conditioner (8.5 fl oz)
Retail Value: $10.70
A few month ago, GLOSSYBOX sent the Nexxus Color Assure Shampoo, which is step one of a three step system. I remember I mentioned in my review that it would be great if they sent all three steps, even if they are smaller sample sizes. When I opened this month's box and saw the conditioner, I laughed and told my husband, "Hey, they sent me the conditioner!" As the name suggests, this conditioner is color safe. It works just as well as any other conditioners, and I really like the scent. The last step of the Color Assure system is a leave-in conditioner. Perhaps I'll get it in another couple of months?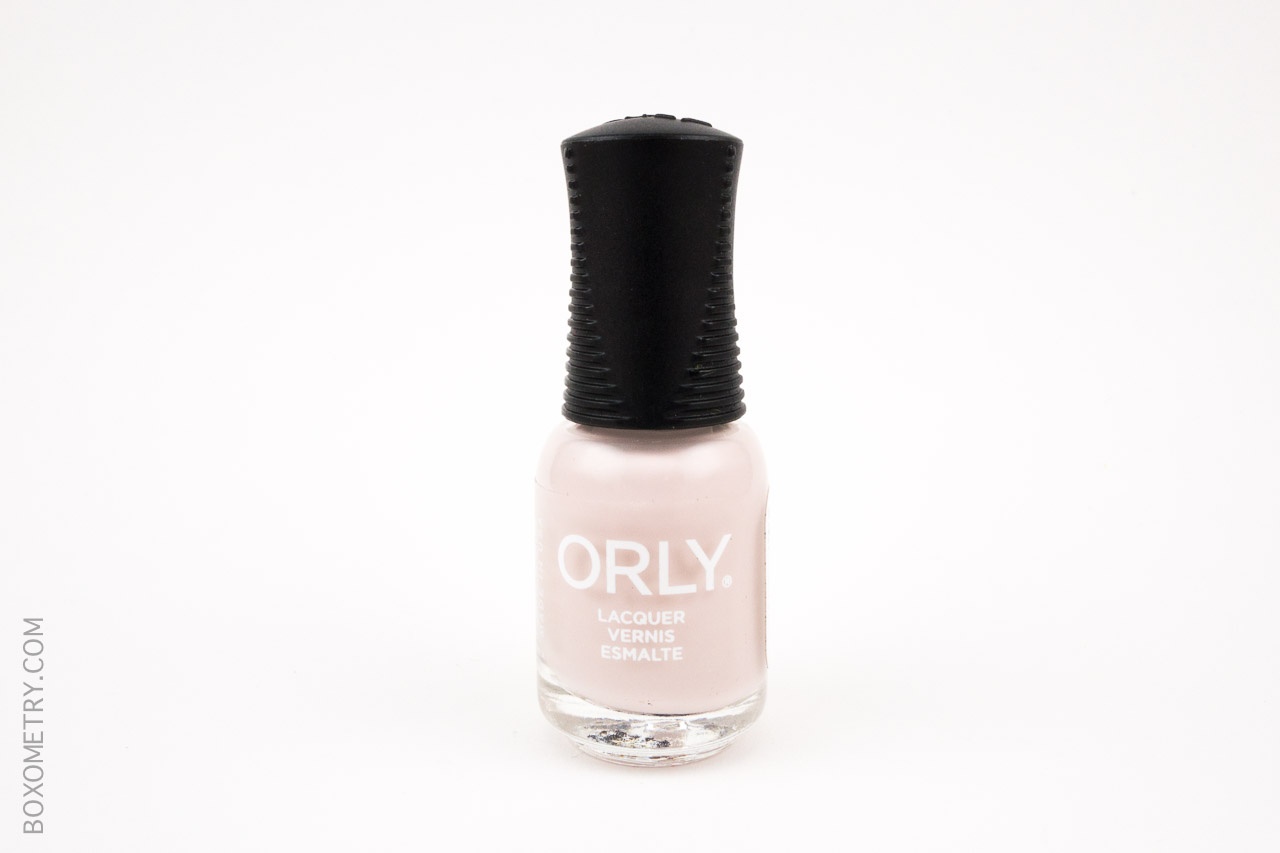 Product: Orly Nail Lacquer (0.18 fl oz)
Retail Value: $2.55
The Orly nail lacquer is 3-free, and features an easy to grip cap. The color I received is called Pure Porcelain, which is a nude shade. According to the card, colors will vary by box. Not sure if the nude color is trending right now, but I received a similar shade from another subscription box. The other day, I noticed someone at the office also wearing nude colored nail polish.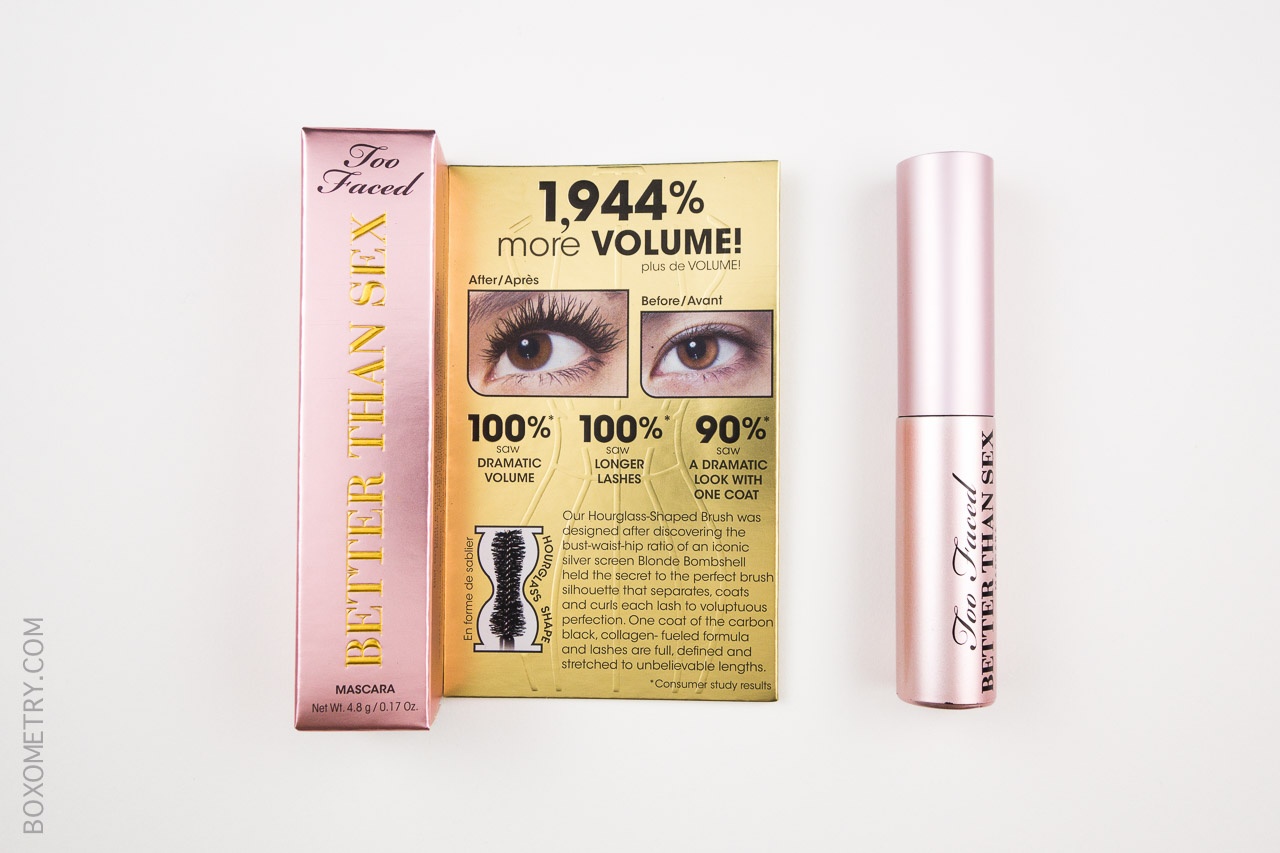 Product: Too Faced Cosmetics Better Than Sex Mascara (0.17 oz)
Retail Value: $14.48
The Too Faced Better Than Sex Mascara included is a mini travel size version. According to most reviews, this mascara does exactly what it says. I tested it out and can confirm it provides good volume and some length as well. There was no visible clumping either. So far so good.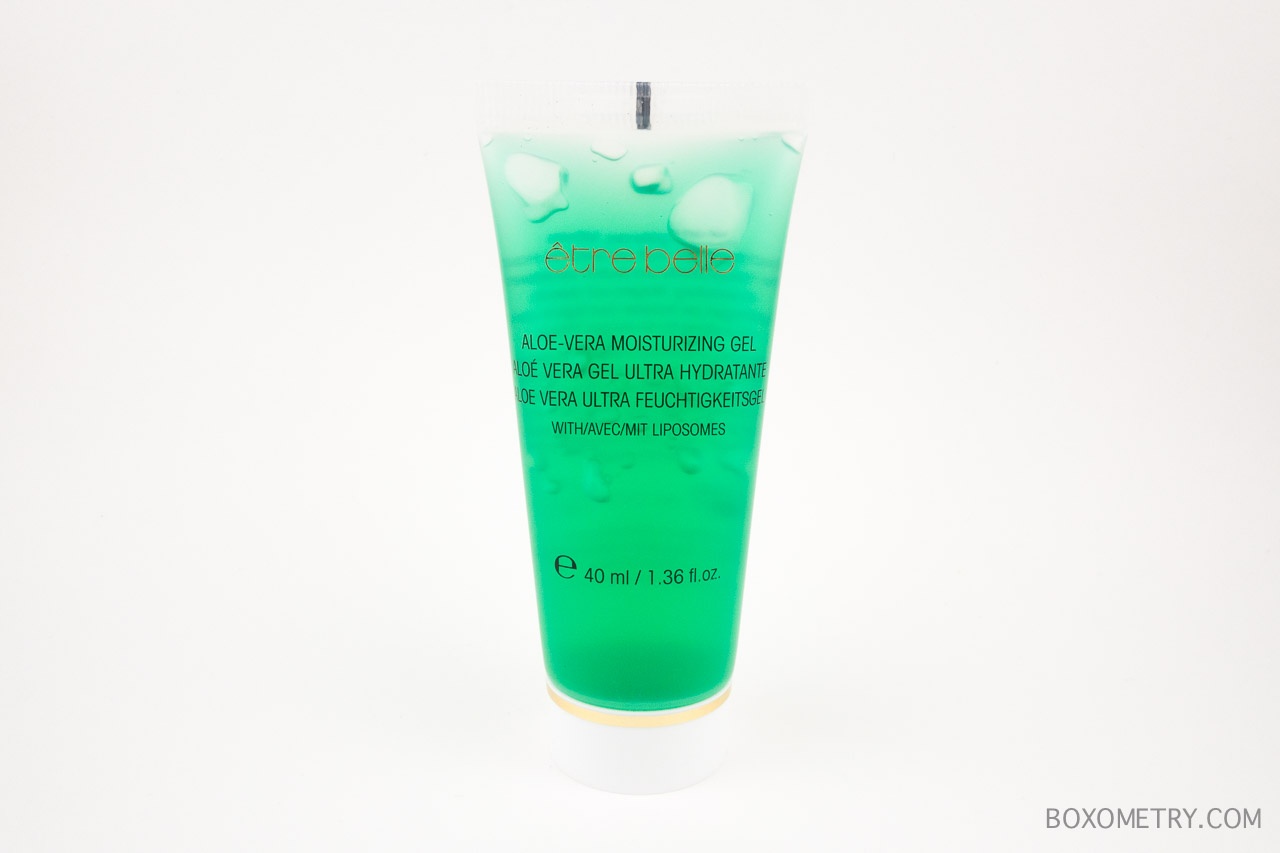 Product: Etre Belle Cosmetics Aloe Vera Ultra Moisturizing Gel
Retail Value: $24.95 (Full Size)
The card indicates that this gel works as a skin-plumping primer, and is formulated to provide moisture and improve elasticity. In addition, it cures everything from sunburn to frostbite, and may help banish bruises. I was wondering why a 1.36 oz of aloe vera gel would cost nearly $25, but if it can be used for so many different skin problems, then it's probably worth the price tag.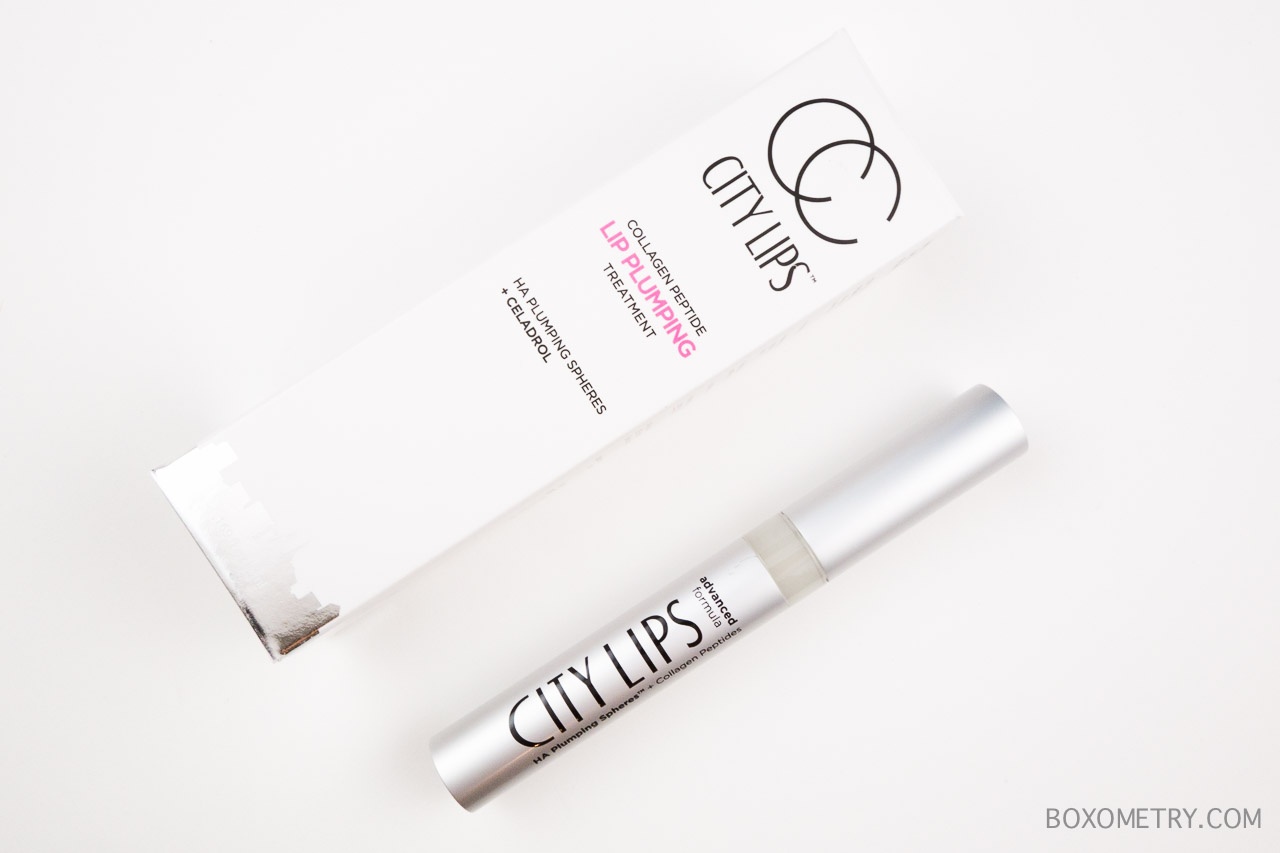 Product: City Cosmetics City Lips in Clear
Retail Value: $35.00 (Full Size)
City Lips is a lip gloss that's suppose to plump your lips. I get a little skeptical when I receive products like this.
Here's a description from City Cosmetics' site:
City Lips uses exclusive ingredients not found in any other lip treatment. These ingredients safely and painlessly stimulate your own natural collagen production. Celadrin® then reduces the breakdown of the newly formed collagen, making your lips fuller and dramatically reducing the lines around the lips. Hyaluronic acid provides incredible moisture and reduces wrinkles, giving you instantly younger lips while making them kissably soft and smooth! With City Lips, you achieve long-term results when used as directed.
There's also "before and after" photos of "real" users, which seems pretty amazing. You do need to keep using the gloss in order maintain or achieve lasting natural collagen production. The gloss is pretty sticky, and tingles quite a bit when you put it on. I'm not sure I like the feeling, so I will have to pass.
Final Thoughts: Besides the lip plumping gloss, I will use all of the other items included in the June box. The value of the box is about $88, but it will vary a little for everyone since there are product variations. I'm not quite sure how GLOSSYBOX determines what product each individual receives. I believe some of it is related to the product survey you can fill out every month, but other than that, they probably send at random.