GlobeIn Artisan Box just announced their first ever Limited Edition Jewelry Box. When you subscribe to the Artisan Box, you can get this jewelry box for $50 ($135 retail value). If you do not want the Artisan Box subscription, you can buy the jewelry box as a one time purchase for $70.
All the jewelry pieces are handmade from brass and designed in collaboration with Tribe Alive.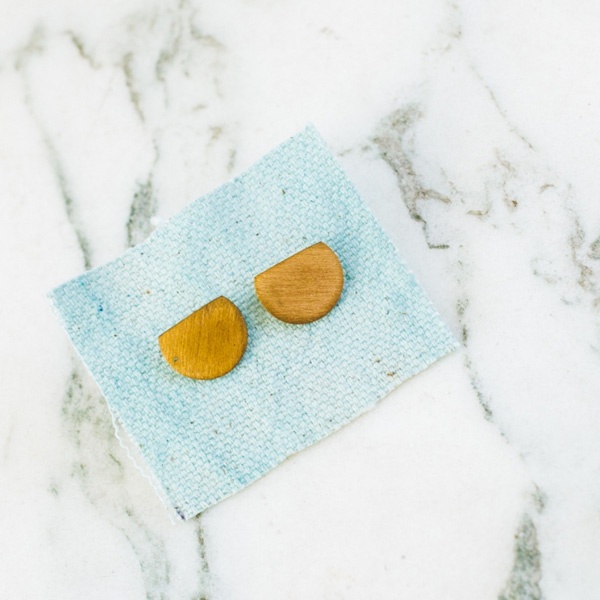 GlobeIn also revealed one of the jewelry pieces in the box. It will come with a pair of brass Crescent Moon Stud Earrings from Honduras ($25 retail value). See photo above.
In addition, new customers can use coupon code WELCOME to save $10 OFF with a purchase of 3-month or longer Artisan Box subscriptions. If you are new, you'll be able to get $10 off the Artisan Box subscription, and buy the Limited Edition Jewelry Box for $50.